3 Things to Do at the 2014 NFDA Convention in Nashville
If you're making your final travel arrangements to visit Nashville next week for the 2014 National Funeral Directors Association International Convention & Expo; I'd say you're one very lucky person. Consider the words of one such fortunate visitor who said, "There is such a cool vibe in Nashville. It has the excitement of a big city, but also has this amazing small town feel"; who then goes on to say, "…the real magic happens at night…The lights, the energy, the music, how could you not love this town?"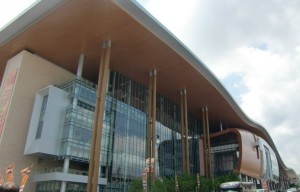 That quotation came from the Nashville Music City website, which features a collection of quotes from various visiting musicians and personalities (like Willie Geist, who simply said, "Nashville, man. That's the place to be"). I've got to agree with him: Nashville is, hands down, one of my all-time favorite cities.
It's definitely the place to be, and you're going to be there soon. But what do I think you should do there? I've got a list of three things with some links to check out what one of our partners, ASD recommends you do as well. Regardless of what you decide to do – we can't wait to see you!
#1: Nashville Sights and Sounds
Like I said, Nashville's high on my list of favorite cities, and I've got lots of ideas for you. Of course, I'm not the only one; there's been some online conversation about all the great things there are to do in Nashville recently. Back in mid-September ASD published the blog post, "14 Things to Check Out During the 2014 NFDA Convention". Written by Jess Fowler, the post details some really exciting things to see and do while you're there. I'm right there with her when she tells readers that Jack's BBQ "has a little of everything for BBQ lovers." It's one of my favorite places to eat when I'm in Nashville. Then, of course, there's the Country Music Hall of Fame. Who wouldn't want to go there?
When you read Jess's blog post, be sure to check out the closing ASD quick tip: "If you're still unsure what you'd like to do during your trip, download a travel app like Roadside America or Best Road Trip Ever." It seems these mobile apps help you to locate nearby attractions, and fine eateries. (That should make it really easy to find excitement during your off hours.)
And finally, everyone who knows me will tell you; I love to shop. And there's no place better to shop for authentic cowboy boots than any one of the dozens of shops on Broadway. (For more Nashville shopping hints, visit Southern Living's "Where to Shop in Nashville" or, Great American Country's "Nashville's Top 10 Places to Shop".)
#2: Let's Not Forget about Cemeteries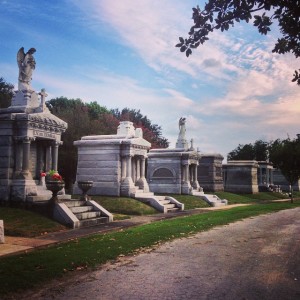 When I was in New Orleans recently, I had time enough to visit some of the amazing cemeteries there, and I think I'll have to do the same thing while I'm here. There's the Nashville City Cemetery, which is the oldest continuously-operated public cemetery in Nashville (having opened its gates on January 1, 1822), Mount Olivet Cemetery (which dates from 1856 and is on the national register of historic places); and the Nashville National Cemetery is also there.
#3: Visit FrontRunner Booth 2403
One of the things I'd like you to do is to visit me, and my colleagues Kevin Montroy,  Jules Green, John LoFaso, and Jason Truesdell at FrontRunner's booth (#2403). I want you to come celebrate with us: FrontRunner is one of five finalists for the 2014 NFDA Innovation Award! (We were nominated for the Total Business Solution, which gives funeral directors a single point of data entry for the deceased and family information; and has been hailed as the smartest and most intuitive solution in the funeral industry today.)
And, while you're there, I'd like to demonstrate the next generation of integrated solutions, FrontRunner's Pulse business system, for you. I want you to have the first look at a software suite which will change the way you do business.
The Pulse Business System
You can get a sneak peek of Pulse by clicking here, where you'll learn the Pulse business system is revolutionary, and will change the way funeral homes manage and monitor all aspects of their business and access the technology they need to truly grow their markets.
With its single-entry logic, Pulse captures all of your data in one central affordable system and then distributes it instantly to all other integrated components in your system. This saves you so much time and money while significantly reducing errors. Pulse then works in tandem with that data as it interacts with staff, family, and your expanded markets to provide you with the business decision tools to dramatically increase market share.
It really is, I believe, the only solution your firm will ever need. In fact, the Pulse business system seems to be a perfect fit for funeral homes of every size, and I can't wait to see the reactions of the booth visitors as they see all it can do. (And when you're visiting us at Booth #2403, don't forget to ask us about the Elite Partner Program while you're there.)
Please do let us know if you will be attending next week's show in Nashville. We can't wait to see you there!
Ashley Montroy, Marketing Director at FrontRunner Professional, has committed herself to helping funeral professionals understand and excel in today's digital age. With a long-standing history in the funeral business and her father being a licensed funeral director for over 30 years; she grew up learning the family funeral business. Ashley holds a bachelor's degree from Carleton University and diploma from Algonquin College. Today, she continues to speak to over 15 state and provincial funeral association groups each year on funeral marketing in the digital age and protecting funeral firms online using experiences and examples from working with thousands of funeral homes in North America through FrontRunner Professional.