Sneak Peek: A Look Ahead At The 2020 NFDA International Convention & Expo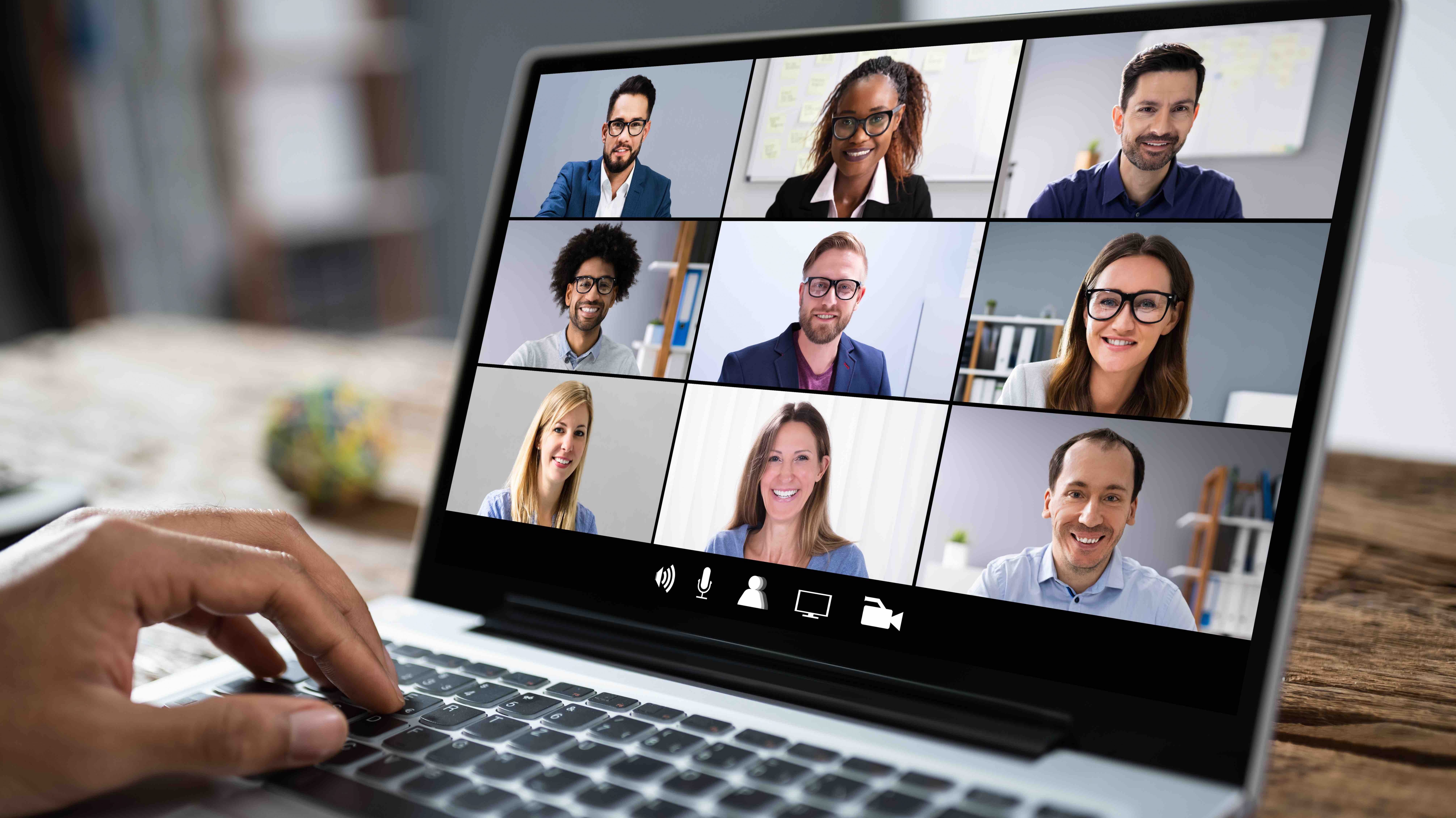 Things are going to be a little different this year at NFDA's International Convention & Expo. Even we though we can't all gather together in New Orleans, the virtual convention is still going to be a great week of learning, networking, and fun!
With the convention just around the corner, it's time to start getting excited for the convention and all the opportunities it provides. First up, if you haven't attended a virtual convention before, here are 5 tips to make sure you get the most out of it.
5 Tips For Attending Virtual Conventions
1 – Block off time in your calendar
Normally attending a conference means you're out of the office. That might not be the case this year, so make sure you block off some time in your calendar. It's easy for things to pop up and people try to schedule meetings or call. Before the convention starts, make sure schedule some uninterrupted time to take part in break sessions, network, and visit the expo booths (make sure to come say hi to our team).
2 – Prepare your space
Like I mentioned, it's easy to get distracted when you're attending a convention over the computer. A good way to avoid this is make sure you have a private space or room setup to use when participating. Having a quiet spot to retreat to will make sure you have a positive experience free of distractions.
3 – Network like you're at the show
Arguably, one of the best parts of attending a convention is the chance to network with your peers. This year's convention offers many different ways to do that. There are plenty of opportunities like the break room or vendor booths to interact with other attendees, meet new faces, and reconnect with old friends.
4 – Create a plan
If you fail to plan, you plan to fail. At this year's convention, it's easy to use the schedule feature in the convention dashboard to build a plan. Make sure to take some time and review the sessions you want to attend and add them into your calendar. Make it a priority to attend these sessions live and stick to your schedule. The same is true if you plan visit vendors and are looking for new tools or services. Create a list of what products/services you're looking for and a list of vendors to connect. If you need technology or software solutions, make sure the FrontRunner booth is at the top of your list.
5 – Have Fun
Last but certainly not least, have fun at the convention. Take part in live discussions, visit with vendors, and really try to connect with other attendees. To make these kinds of events a success, you need to participate and have fun. It might not be the same kind of convention experience we are use to, but it doesn't mean we can't make the most of it.
A Sneak Peek Inside the FrontRunner Booth
Our team has spent the past few weeks planning, building resources, and getting ready for our favorite event of the year. When you visit our booth this year, you'll find convention-exclusive savings, free educational resources, a FREE contest to enter, and much more!
If you want to connect with us, you can easily message us, schedule a time to chat, or join us during the open Zoom room meeting hours.
Zoom Meeting Hours (CST):
Tuesday, Oct. 20 from 2:30 pm – 4:30 pm
Wednesday, Oct. 21 from 2:00 pm – 4:00 pm
Thursday, Oct. 22 from 10:00 am – 12:00 pm
Win A FREE Live-Streaming Package
With the pandemic restricting how families can gather and say goodbye, it's important to have alternate solutions in place. We want to help you out with that so we're giving away a FREE live-streaming package to one lucky attendee.
Prize Includes:
A new FrontRunner Website
A Mevo camera to live-stream services
6-Month subscription to SympathyLive
How to Enter:
Visit our booth and download the different resources
Look through the resources to find a gold version of our logo hidden somewhere
Click the icon when you find it
Enter your contact details on the form
Save 50% on The Complete Remote Solutions Package
Everything you need to provide death care service in the virtual world. People like using the internet for everything they need to do, and the pandemic has only boosted this behavior. Today, funeral homes must be equipped with technology that caters to this behavior.
This is what our remote solutions package was built for! The remote solutions package gives funeral directors the tools to perform an arrangement online and serve families from afar. This package lets you provide end-to-end quality funeral service for the families that do their business on the internet.
WHAT'S INCLUDED:
• A New FrontRunner Website
• Quote Builder – Lead Generation and Planning
• Arrangement Aide – Online Arrangements on Any Device
• Easy ID – Virtual Body Identification
• The Book of Memories – Online Memorialization
Save 50% On The Ultimate Lead Generation Package
Want more pre-need and at-need leads? Today's families are online with many researching their options long before they pick up the phone or walk through your doors. Our ultimate lead generation package was built to help you stand out online and start connecting with more families in your community.
Capture people where they spend the most time – on Google and Facebook! With our social media and search engine services, your website's traffic will hit new levels. But it's not enough to just drive more traffic to your site; your website must be engaging and helpful so that it converts visitors into leads. That is why we've included a new website and our Quote Builder tool as part of this package.
WHAT'S INCLUDED:
• A New FrontRunner Website
• 1 Year of Social Media Management
• 1 Year of Search Engine Optimization
• Quote Builder – Lead Generation Tool
Tommy holds a Communications degree from Laurentian University and an Integrated Marketing Communications Graduate Certificate from St. Lawrence College. He is a Content Marketing Specialist at FrontRunner and focuses on producing engaging content that funeral homes can use to connect with families. In addition, Tommy crafts SEO content for clients and specializes in helping the general public connect with the death care industry as a whole.