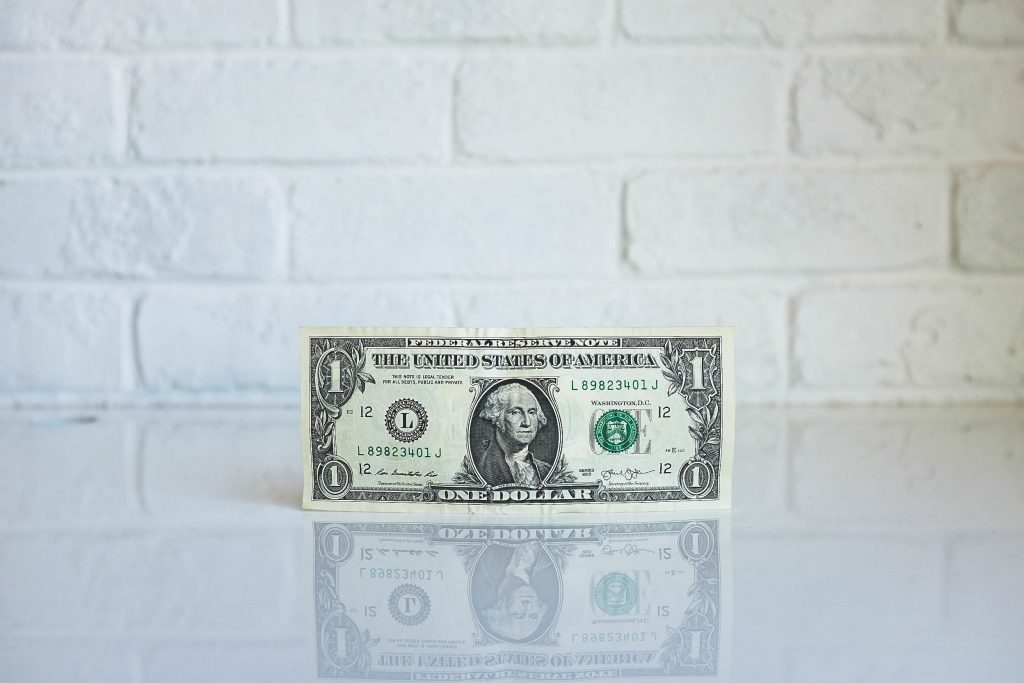 The term Collateral Damage is typically used in military applications and defined as "injury inflicted on something other than the intended target". You might be wondering what this has to do with your funeral home and your payment policy. Many funeral directors feel they were called to this profession. It is unlikely that you woke up one day and said I want to be a funeral director so I can talk to grieving families about how they intend to pay for a funeral. The challenge for many is a balance between a servant's heart and a business mindset. This is a neglected aspect of the profession often times creating collateral damage. So who are these unintended targets? First of all your business can suffer by allowing your accounts receivable and uncollected debt to get out of hand. Even if you collect all of your money, if you are not doing it in a timely fashion your profitability suffers. If you or your staff is uncomfortable asking for payment, I can promise your families will not be comfortable either. Here are three simple strategies that will allow you to better serve your families while increasing your bottom line.  
Strategy One: Create A Great Payment Yeah I Policy
The first strategy, you guessed it, Create a Great Payment Policy! A great payment policy should benefit the funeral home, employees, and the families you serve. A great payment policy should be well defined. It must be in writing. You need to start with the time frame for which payment must be made. Whether it is one day or thirty days it must be clearly noted. I am of the mindset that your policy should state that payment is required no later than by the day of service. If your terms are one or two days you still have the flexibility to extend that time frame. If you accept payment in 30 days you are far less flexible. Next you will want to list the forms of payment you are willing to accept. Do you take cash, check, credit card, pre-need, insurance assignments, deceased estates? You should leave a space by each where the family can initial the one they choose.
If you have any stipulations on payment methods you will also want to note those. Then review your policy on cash advances. Although you do not have to add them to the written payment policy your staff should know exactly what you are willing to advance and be able to clearly communicate it. If you require cash advances to be paid immediately with the balance due at a later date, you will want to state this after your time frame for payment. What happens to the account if the payment terms are not met? Clearly state whether interest will be added to the balance and whether they will be responsible for legal fees if sent to collections. Finally have the family and funeral director both sign the form. This will ensure they understand the payment options and agree to the terms. It will also be of benefit if the account ends up in collections or in court.
Strategy Two: Create Value and Loyalty
The second strategy could have a tremendous positive effect on both your families and your business. It will challenge you to reconsider your preferred method of payment. The second strategy is to Create Value and Loyalty through a Cashless Transaction. If given the option, how would you prefer to pay for a loved ones funeral. We ask this very question when speaking to groups of funeral professionals and found that on average 72% of funeral directors would prefer to pay with life insurance. A few reasons given are less stress, more flexibility, and it lessens the financial burden. So why is it that so many funeral homes prefer cash, check, or credit card? They might accept insurance assignments but consciously or unconsciously direct their families away from them.
For starters, insurance is a hassle and you have to wait for your money. I often hear funeral home owners tell me that their families can afford to write a check or put it on their credit card. Is it possible that as that family hands you the check they are praying that they will be able to make their mortgage payment? This is added stress to an already stressful time. They may not understand that insurance can sometimes take 30, 60, 90 days or more. According to statistics the average American family has less than $4,000 in savings.
Here is where I challenge you to make real change. Make insurance assignments your preferred method of payment. A 2012 NFDA survey of 1,500 funeral homes revealed that approximately 16% of families paid with an insurance assignment. The American Council of Life Insurers & LIMRA International published that 70% of families own some type of life insurance. Furthermore $64 billion in life insurance benefits were paid out to beneficiaries last year. These statistics reinforce the point that funeral homes may accept assignments but don't prefer them.
Here is a statistic that may get your attention. In 2015 our group collected data from over 700 client funeral homes looking at cash, check, and credit card transactions versus funerals paid with life insurance. On average the families who elected to pay with insurance had a 31% higher service selection.    
Strategy 3: Get Out Of The Banking Business
You might be thinking that there are conflicts between the first and second strategy.  More insurance assignments means increased accounts receivables. This leads us to the third strategy, Get out of the Banking Business. Use a professional assignment funding company to process your insurance assignment claims. They can help eliminate the hassle and headache of dealing with insurance companies. In addition to a 31% increase there are many other benefits, such as:
Immediate cash flow, usually within 24-48 hours.

Take advantage of vendor and supplier discounts. Deal with only one company rather than the 1200+ life insurance companies in the U.S.

Reduce administrative cost.

Minimize risk with thorough verification process and non-recourse funding.

The death certificate is not required prior to funding.

Increase your pre-need sales through beneficiary cash advance option.
Finally, if you offer funeral home financing, STOP! There are companies out there that can handle that for you. Your objective is to stay in business so you can continue to help families. Proverbs 22:7 Borrower is servant to the lender. This reverses the role and changes the dynamic of the relationship between the funeral director and family.    
Creating a great payment policy is not difficult. Changing your process can be. Start by evaluating your current practices. Identify areas that need improvement. Once you have a plan, train your staff to help reinforce new procedures. This will empower them to do their job with confidence and better serve your families. A great payment policy should benefit everyone, including your bottom line.