Quick; what's another word for credible? Most people will respond with just one word: "believable". But I like to argue that to say something or someone is credible implies "worthiness of confidence and trust". Did you know the credibility of online content has been an issue for scholars for a very long time? Consider Stanford University's Web Credibility Project, undertaken by their Persuasive Technology Lab. They're not the only folks interested in the subject; there are dozens of universities and non-profit agencies engaged in the study of online source credibility. And in all honesty, as a professional web content writer; lately web content credibility has also become a really big issue for me.
That's because, during the past year, I've changed the way I write website content. In reality, what I've done is to apply the same standards I learned when writing research papers during my years as a graduate student. "Cite all sources" was the rule, and we followed it religiously.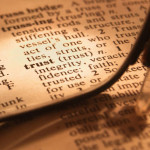 Now here I am, some thirty years later, returning to my academic roots. Not simply because I enjoy the rigor of the scholarly writing style of my youth; but because I'm deeply aware of the consumer-driven need (maybe demand is a better word) for funeral home owners and operators to raise the level of credibility (read: "believability, confidence, and trust") of their website content.
Why Does Content Credibility Matter?
As you already know your funeral firm website is often the very first point-of-contact for families; as such it is responsible for making a good (meaning "credible") first impression (the kind of really good impression that consistently generates in-person or phone inquiries). B.J. Fogg, who happens to be the driving force behind the Stanford project mentioned earlier and the world's leading researcher on the subject of web credibility; argues there are actually four types of credibility:
Presumed credibility – general  assumptions (e.g. it's a brand they've heard of, therefore it's more credible; while that of an unknown brand is considered less credible)
Reputed credibility – third-party reference (i.e. their wife's sister's mother said "it's really good" or their friends agree "the website content is insufficient")
Surface credibility – what we find on simple inspection (e.g.: "I like the way this website looks" or the opposite thought: "this really seems disorganized and confusing")
Earned credibility – personal experience (e.g. "This information is easily read, comprehensible, verifiable and written by experts in the field", or "wow, this content is full of typos and factual errors")
Certainly, you want your website content to be considered credible and valuable to the single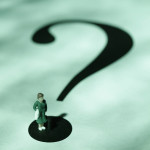 user; but what you're really looking for is content that is share-worthy. (The "share" is an organic form of word-of-mouth marketing; and as such, highly-beneficial to your business.) Carson Ward, in the 2014 Moz post, "Is Your Content Credible Enough to Share?" is adamant about the critical importance of website content credibility in relation to content-sharing: "Insufficient credibility undermines digital marketing…People won't share content that isn't credible; they know the things they share reflect on them and impacts their own credibility."
Carson offers tips to increasing your funeral home's website content credibility, but I'll share only what I consider to be the most important one: consistently establish your status as a professional and as an expert. "Expert credibility comes from having knowledge others do not. People want experts they can understand and trust, especially when trying to understand complex or ambiguous topics," he writes; to which I add "like funerals, death, and mourning".
Your experience is valuable to your audience, so don't "hide your light under a bushel" as my grandmother used to say. If you're not comfortable as a content writer, hire a professional trained to ask the right questions to bring forth (and capture) your expertise.
And when writing content of any kind, experts (like you and me) always cite our sources. Far from making the writer appear less-than-knowledgeable; I believe drawing upon (and introducing) the wisdom of others to your audience proves you're well read, and highly-informed about the issues which impact the individuals you serve. That goes a long way in building your credibility as an expert (and experienced) funeral professional.
What Other Things Enhance Website Credibility?
Besides offering users high quality, share-able website content, it's got to be "fresh" to the Internet. In other words, you should never, ever, (ever) plagiarize content from another website. Google hates it, so do I (and so should you). Here are four other important things to remember:
Before publishing any new content on your site, ask yourself if the information has a complete list of cited sources, all of which reference credible and authoritative sources. If sources are not an issue, be sure the author's identity and relationship to the subject are provided.
And when reviewing existing content, determine if the information is current. Check if there are any out-of-date links leading to the dreaded "404: Page Not Found".  Let's face it: "dead links" simply undermine credibility…every time, without exception.
Always remember the generic content included in your website is intended to be augmented or replaced by content which is specific to your funeral firm (and a reflection of your expert status).
Google really likes link-rich, long content. That's right: long. I'm not sure the human visitors really want to read thousands of words, but it's been proven that webpages listed on the first page of search engine results have 2,000 words, and Google's ideal blog post length is 1,500. The rule of thumb in copy and content writing is to use enough words to thoroughly cover the topic; but to some degree, Google thinks "the more the better". So, bear that in mind when writing fresh content or revising existing  content.
We're Really Talking about Domain Authority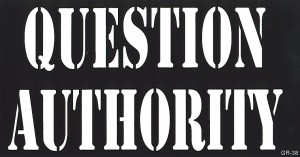 Back in the 1970s, I (and probably thousands of other young people) had a bumper sticker which simply read "Question Authority"–maybe you had one, too. Those same two words come to mind every morning when I settle in to review existing website content for clients–and I'm not alone: Internet users are getting more critical of what they find online. But unfortunately, the average consumer doesn't have the kind of time they need to verify the "authority" (credibility or authenticity) of online content; which makes it imperative for website owners to publish only relevant, transparent and verifiable information.
There are other things you can do besides establishing content publication standards to enhance your Domain Authority (DA); and in the next post we might take a look at those. Admittedly, it's not an easy thing to do; in fact, Rohit Palit, author of "50+ Ways to Increase the Domain Authority of Your Site (Infographic)" wrote, "You should understand that due to it being a relative metric, it tends to fluctuate often. But, if you are consistent with your all round marketing efforts, and not just the SEO side of things, you can consistently increase your site's Domain Authority."
Still, I hear a few of you asking "Why should I care?" Here's my answer (and it's a simple one): possessing a higher Domain Authority than your competitors means that your site is more likely to rank higher in search engines, and therefore more visible to your target audience. If you're curious about the DA of your website, you can use the free online tool from Moz, Open Site Explorer, to deliver a wealth of valuable metrics (including both Domain Authority and Page Authority). Of course, Google Analytics offers their version of PA, which they call PageRank; but many SEO experts argue  Open Site Explorer is the better tool. I'll leave it up to you to decide.
"Question Authority" Image Online Source:
Brown, Nick, "Question Authority", The Lobbyist, October 26, 2009