Obituary Pirates: What You Should Know About Your Obituaries and Online Revenues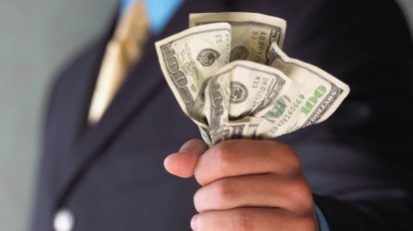 At the Funeral Directors Association of Kentucky Mid-Winter Conference I recently attended, one of the speakers talked about obituaries as part of a presentation on funeral websites and social media as they relate to funeral homes. One point that was made numerous times in the presentation was the importance of obituaries as a link to your funeral home's website, and the profit potential they represent. The presenter (Ashley Montroy, of FrontRunner Professional) pointed out that often times the obituary that you write in conjunction with the family you are serving, can end up on another company's website.
So what's the big deal, you ask? Well, if someone from out of town (or even someone from your town) Google's the deceased person's name looking for his or her obituary and ends up on a website that has taken the obituary from your funeral home, a few things can happen:
The person could leave a condolences message for the family THAT WILL NEVER REACH YOUR FAMILY. This happened with the death of my mother this past November. In researching this article, I ran across a number of messages that people had left on the Legacy website through our local paper that never showed up on the website of the funeral home that provided her services.
The person who is leaving a condolence message or making another contribution on the obituary page may be asked to leave their email address. As the funeral home serving that family, do you know who is behind these companies that are asking for this data or what they could do with this data down the road?
On these sites it's relatively easy to order flowers – a potential source of profits for your funeral home. But these profits won't come your way if the flower order is not made through your funeral home website, where it should be made. And what if the flowers show up at the wrong funeral home, or are never delivered? Who do you think the family that ordered them is going to blame? They will likely presume that your funeral home was involved in the flower order.
The real question is – why would a company take this obituary information? It could be the flower revenue that the company can generate from the obituary, or it could be the collection of email addresses happening and the value of that data. Who knows, but do you want to be "on the hook" for the release of information years down the road?
Here is what you need to know: The obituary that you (and your family) create together is in fact intellectual property and is protected under copyright law. Unfortunately, most third party companies who take the obituaries from the funeral home ignore this. Or worse, some of these companies have contracts in place with local newspapers that cause the obituary to appear on websites other than the funeral homes'.
In her presentation Ashley Montroy recommended that you include a copyright notice with every obituary in your fax, e-mail or funeral management program that you use to send the obituary to the newspaper. You should also include this with the obituary on your website's online obituary pages. You can access a sample copyright notice that Ashley recommends by going to to the Director's Path and clicking on the Copyright Notice under Helpful Links.
If you have other questions about your funeral home's website, social media or obituary protection strategy, Ashley Montroy can be contacted at amontroy@frontrunner360.com.