Is Your Funeral Home Guilty of These Website Mistakes?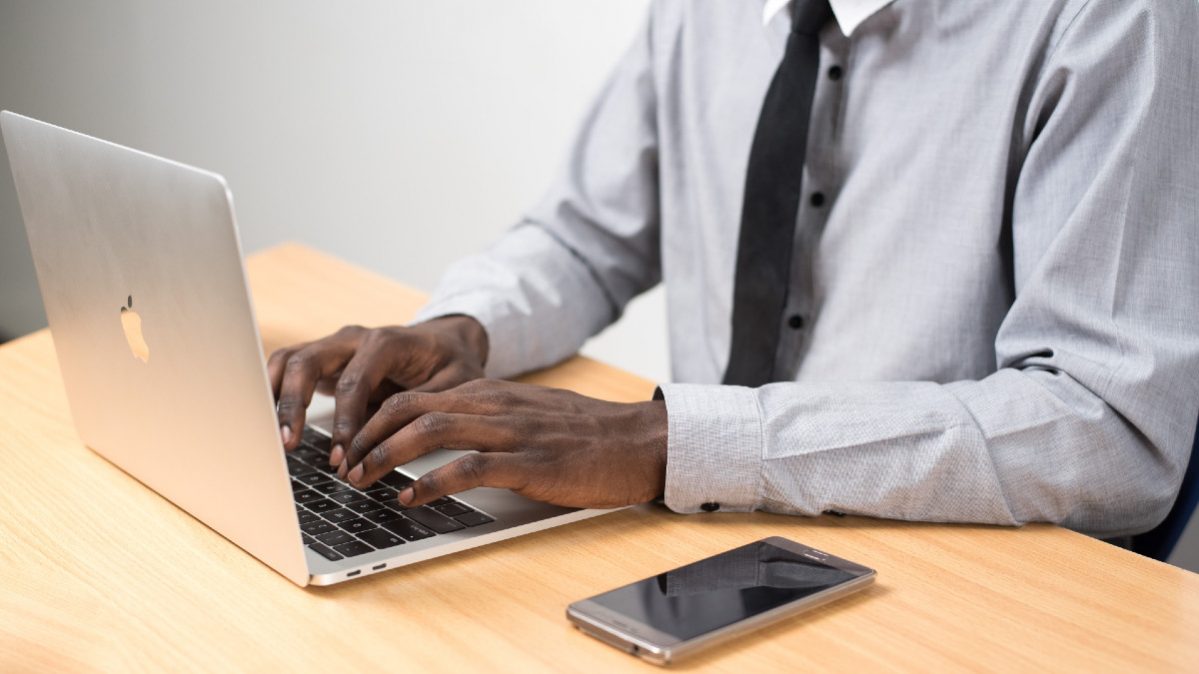 Many funeral directors know that having a funeral home website is important in today's digital age. However, you aren't website developers – nor are you expected to be, so you may not know how to spot common website mistakes that could be the difference between gaining new business or losing potential clients.
There are several things to consider, from your website's design and page content to the time-saving features it offers for your firm and the families you serve. These are all important pieces to build a funeral home website that:
Stands out from your competitors.
Looks good on any device.
Generates leads for your firm.
And so much more!
Let's go over some common funeral home website mistakes and how to fix them.
Not having a mobile friendly website design
If your website is only designed for your desktop computer users' experience, you're leaving your mobile users in the dust. And that may be more users than you think. According to Statista, about 50% of global website traffic comes from mobile devices.
Take it from experience that it isn't fun to navigate a website on a tiny smartphone that isn't optimized for mobile, because:
Rather than simply scrolling, you must pinch and drag the screen to find what you need.
The text is small and hard to read.
It's difficult to fill out forms and click on buttons.
All the above takes more time and causes stress, which is the last thing grieving families need.
To make sure your website looks good on any device, whether it's a desktop, laptop, tablet, or smartphone, your funeral home website needs a mobile friendly design.
Putting walls of text on your webpages without any visuals
Three studies found that it takes only 50 milliseconds for someone to form a first impression of your website. That means the first thing they notice is the design, so giant walls of text without any visuals will not fly.
To grab and keep your readers' attention, you need images, videos, and different formatting, such as headings, paragraphs, and bulleted and numbered lists to break up your text.
This way, when families visit your website, the content is not only visually appealing but also:
Easy to understand.
More interesting to read.
Quick to digest at a glance.
No customization to your firm
If your website looks like it could be for any funeral home, it needs a makeover. To differentiate your firm from your competitors, you need to share with families what makes you the right choice for their funeral needs.
Ask yourself questions like:
What is our mission?
In what ways do we put our families first above anything else?
What products and services does my firm offer that set us apart from our competitors?
Once you've answered those questions, determine how you can make those features stand out through your website's design and content. By working with a professional funeral home website designer, they can help make your most notable features shine.
Not including forms for generating leads for your firm
If your website doesn't have forms, you may be missing out on potential clients. Per WPForms, 74% of businesses have website forms for lead generation, and almost 50% of them said that their forms convert more leads than other lead generation tools.
Contact us forms are a great place to start but don't stop there. There are many ways that you can use website forms to not only generate more leads but get a head start on funeral planning at the same time.
For example, having an online preplanning tool makes it easy for families to start the process on their own. Your website gathers the basic information for you, so you can focus on more important tasks when you meet with the family.
Keeping your website secure isn't a priority
Cybersecurity should be at the top of your firm's priority list, as cyberattacks are not just a threat for large companies. Per Fundera, 43% of cyberattacks target small businesses.
To protect your client's data from being stolen, your firm's website should have a secure connection with an SSL certificate. It's easy for your families to tell if your website has SSL security. If your website URL starts with https, it's secure. While if it starts with http, it's not secure and can negatively affect your Google SERP ranking.
Having a secure connection can help you earn your families' trust and give them peace of mind when entering their sensitive information, such as if they're:
Submitting their credit card number for the funeral payment.
Entering their loved one's social security number on a funeral planning form.
Sharing their contact information for a free resource or memorial product.
Not using revenue-generating features
Your website could help your firm earn extra revenue, all with little to no work from your staff. By adding website features like an e-commerce platform and flower store, you can get paid faster and earn additional funds.
Now all those projects on your firm's wish list can come true, such as:
Updating your firm's furniture.
Adding a coffee station for your families.
Expanding your products and services.
Need help correcting these website mistakes?
Understandably, you may not have the time or training to fix these website mistakes. Let FrontRunner help! With a FrontRunner website, your firm can take advantage of our online flower store and FuneralPay, SSL security, lead-generating forms, the other features covered in this blog post, and so much more.
Click here to book a free 15-minute website demo!