Spin to Win: Don't Miss Out on Our End-of-Summer Sale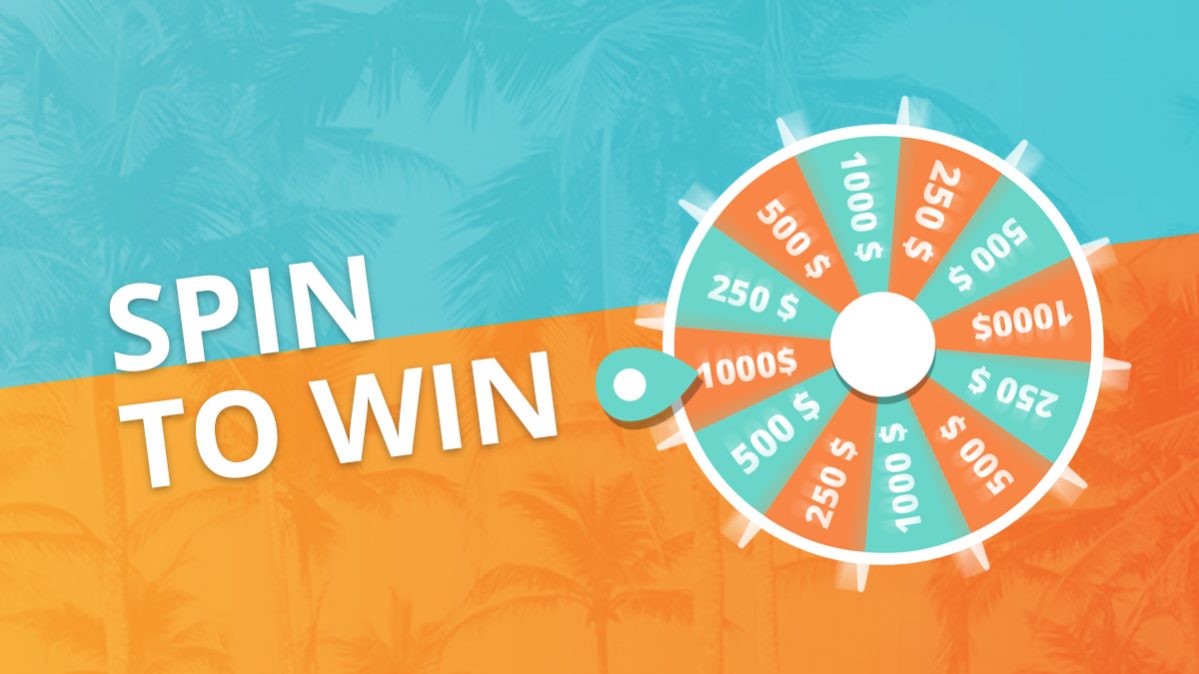 It's hot but we've got a cool way to give you a deal. To save big on funeral technology, we're launching an end-of-summer "Spin to Win" sale until September 15, 2021, to turn up the heat on fun and help you get prepared for a busy fall and the upcoming winter months.
To play, all you need to do is spin the wheel to instantly win a piping hot discount on the FrontRunner products and services of your choosing. Every spin is a guaranteed win, and the wheel has discounts worth $250-$1000. How much you win will depend on how lucky you are.
Check out all the ways to turn your hot deal into a cool technology solution for your funeral home. You can upgrade your existing technology or get new tools to help your firm reach new heights and better serve your community.
Get a discount on funeral technology that can do it all
With your winnings, you can receive a discount on one of the following products:
With a FrontRunner website, you can get more from your website while keeping the process as simplified as possible. We know you're not website designers, so the drag-and-drop editor makes it easy to update your website in minutes without needing any help from our web developers.
Save time and money while reducing errors with one simple but powerful tool: Pulse Business System. This award-winning system makes it easy to manage your website, paperwork, tasks, and more all in one place.
Never miss an important event again and still be connected to your business. Arrangement Aide makes it possible to work on case records from anywhere on any device. You also can collaborate with families to help them complete paperwork, decide on arrangements, and even pay for the funeral, all from one convenient software.
Meet the simplified body identification process. Just take a photo of the deceased to ask the family for identity verification within a secure, online portal. Once the family views the photo, they simply check yes or no as to whether it's their loved one, all from the comfort of their home on their own time.
Start to get more calls booked through your website with our Quote Builder that lives within your FrontRunner website. Today's families do their research, and Quote Builder makes it easy for them to plan the service they want, browse inventory, and generate an instant quote.
Get hours back in your day and significantly reduce your paperwork with our management software that can do it all. It uses one-write logic, so you only need to enter information once and then have it populate across every other form it's needed on.
Save big with these three popular product bundles
To get the most out of your winnings, we recommend that you use your discount on one of these popular product bundles rather than just one feature:
The Time-Saver Bundle
Save your funeral home time with this bundle that includes:
The Pulse Business System
Growth Engine
Task Manager
The Convenience Bundle
Make things more convenient for your families with this bundle that includes:
The Pulse Business System
EasyID
RSVP
Online Payments
The Lead Generation Bundle
Connect with more families with this bundle that includes:
A New Website
Quote Builder
Growth Engine
Don't miss out on savings
Ready to dive into savings? Click here to spin the wheel and instantly win a discount on the FrontRunner products or bundle of your choosing. It's for a limited time only, so get them while they're hot.