7 Valentine's Day Ideas For Funeral Homes
Looking for some unique ways to help those who are grieving celebrate Valentine's Day? There are many ways to celebrate the holiday and pay tribute to a loved one who has passed away.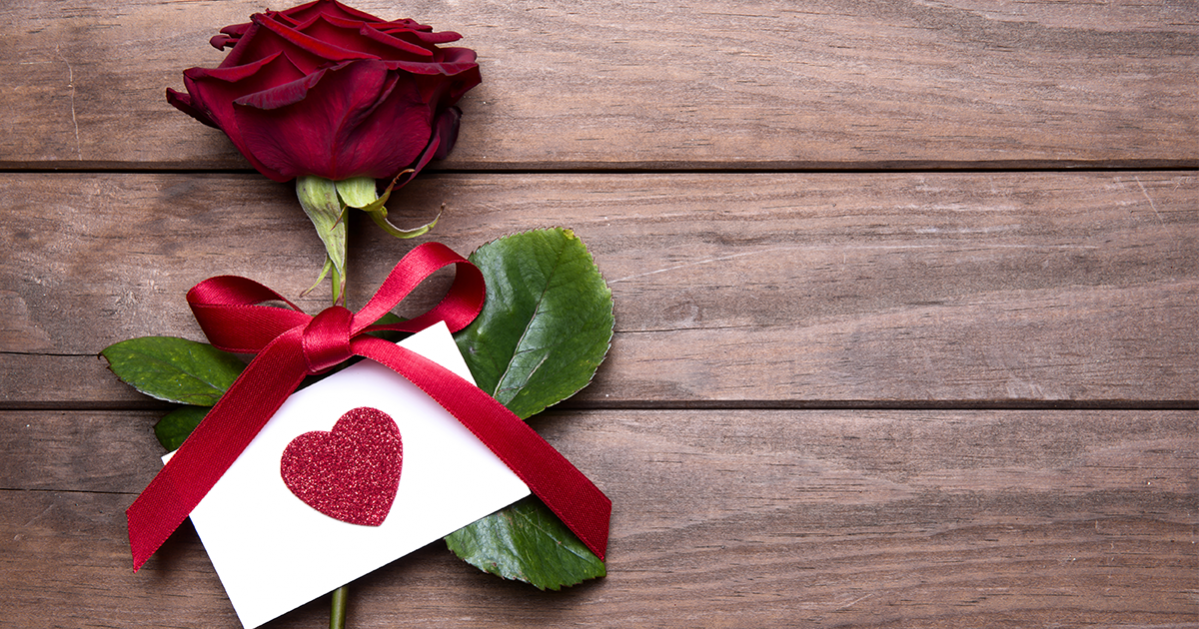 Valentine's Day presents an excellent opportunity for funeral homes to reach out and connect with your community. There are many ways to celebrate the day and show people that even though their loved one is gone, it is still possible to enjoy the holiday.
Below we've highlighted several activities you can encourage the families you've served to participate in. If you're up for it, you could even turn some of these activities into an event hosted at your funeral home.
Send A Flower and A Card
Sending flowers on Valentine's Day is a tradition that dates back to the 18th century. For some widows though, the last bouquet of flowers they received might have been from their spouse's funeral. If this is going to be their first Valentine's Day since their spouse's death, your firm can help ease this pain by sending a rose and a card to them. This simple gesture could make a difficult day easier for someone and show that your firm continues to care for them long after the service has ended.
Host A Valentine's Day Lunch
If you want to connect with your community and get people walking through your doors, consider hosting a Valentine's Day lunch for seniors in your community. You could even partner with local nursing homes to have guests shuttled to the event.
During the lunch, consider some of these ideas to make your event that much more meaningful.
Hire a local musician to perform
Plan Valentine's Day themed games and activities
Give each guest a Valentine's Day card
Create a small gift bag for guests to take home with them
Plan A Movie Night
This is something you can plan at your funeral home or encourage the families in your area to do with their loved ones at home. Whatever the case, organize a group of people to get together and watch a classic romantic movie or romantic comedy. All you need to do is grab some snacks, sit back and relax.
Movie ideas:
Help Veterans and Deployed Soldiers Celebrate Valentine's Day
Operation Valentine and Operation Gratitude are two nationwide programs designed to help soldiers overseas, veterans, and their families back home. Many funeral homes across the country participate in these programs and help to deliver cards and care packages to everyone the program supports. If you want to find out how your firm can get involved, click here.
Share Memories Over Conversation Stones
Conversation stonesare a popular game to get people talking and sharing memories. Although this is usually a popular date night game for couples and friends, it can also be transformed to share memories of a loved one. To make your own conversation stones, all you need are some large glass gemstones, blank white paper, a marker, glue, and scissors.
If you need some inspiration for questions, here is a list of 50 fun and random date night questions.
This could be an excellent activity for funeral homes to host at an event or offer as part of their aftercare programs. You could gift these conversation stones to the families you serve and encourage them to use the stones to create conversations and share memories over the coming weeks and months.
Sew Quilts From Old Clothes
Another great idea for families to complete at home or at your funeral home's event is a quilt making activity. For this craft, have family members transform some of their loved one's old clothes into a beautiful family keepsake. If a quilt is too large, check out these 40 different ways to repurpose old clothingfor more ideas.
Create A Tribute Video With The Book of Memories™
WIth FrontRunner's Book of Memoriesmemorial tribute websites, it's easy to make beautiful slideshows and tribute videos in minutes. Encourage families to upload photos and videos of their loved one to the deceased's memorial tribute website. From there, you can easily create memorial DVDs in-house, in minutes. If you want to learn more about the Book of Memories and how it helps families and funeral professionals, contact ustoday!
What Valentine's Day Activities Do You Have Planned?
These are just a few ways that your firm can celebrate Valentine's Day and connect with your community. Does your firm plan to celebrate Valentine's Day or have anything special prepared for your families? At FrontRunner, we love to hear how our clients are helping serve their community, so please share your Valentine's Day activities and ideas with us in the comment section below.
As always, if there's anything you need from us to make your job easier, let us know what we can do to help. Whether its a custom Book of Memories theme, upgrading your website, or something else entirely, we're here to help you delight your families and meet their wishes.
From everyone at FrontRunner, we hope you have a happy Valentine's Day.
Tommy holds a Communications degree from Laurentian University and an Integrated Marketing Communications Graduate Certificate from St. Lawrence College. He is a Content Marketing Specialist at FrontRunner and focuses on producing engaging content that funeral homes can use to connect with families. In addition, Tommy crafts SEO content for clients and specializes in helping the general public connect with the death care industry as a whole.