Funeral Director Books – Dealing with Grief and Loss
Reading helps us expand our mind and learn new skills. Spending time to read each day is an investment in yourself. The more you do it, the greater knowledge you'll have to run a successful business and create a better family experience for those you serve.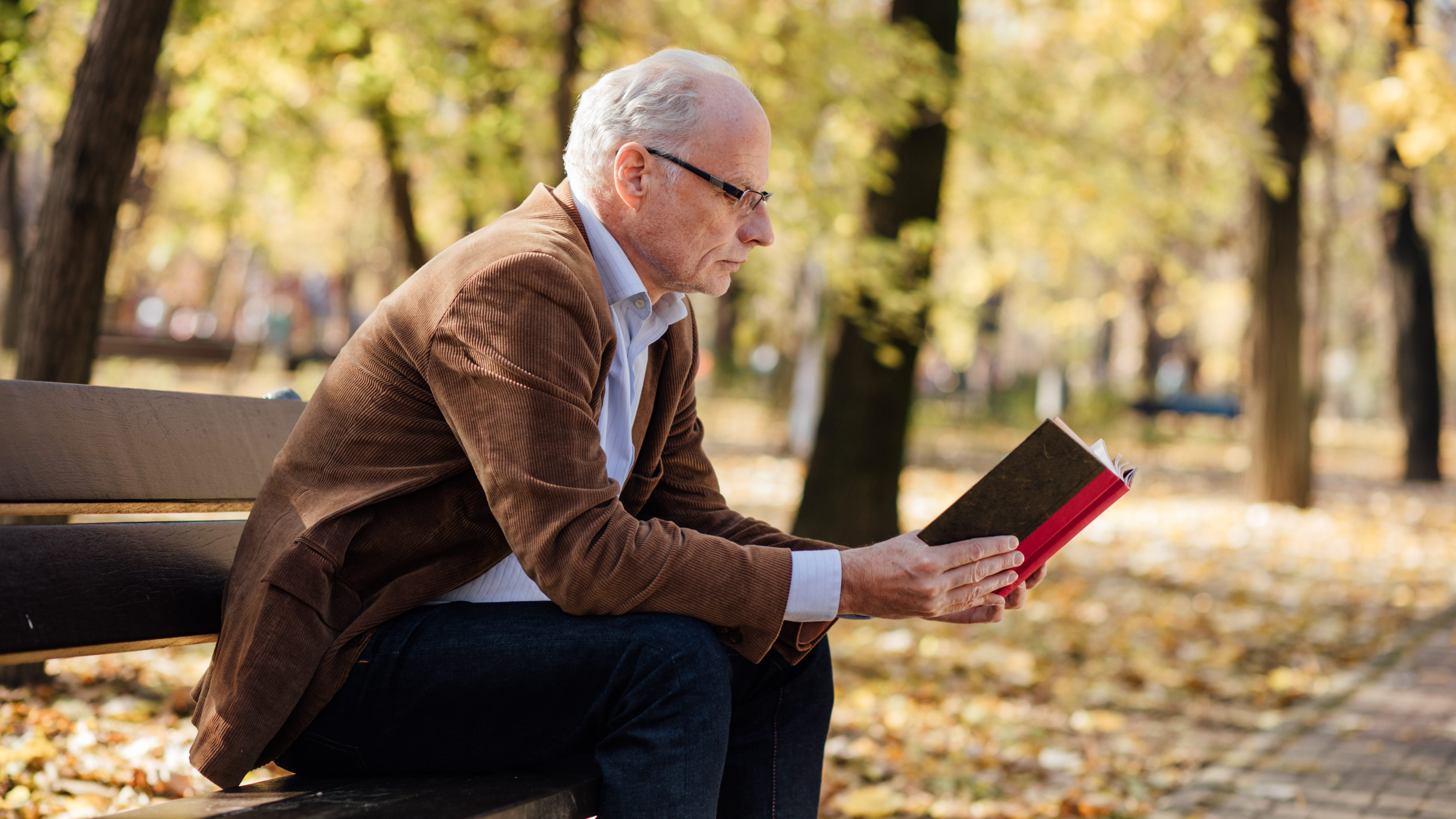 No matter your age or profession, you never stop learning. One of the great parts of life is learning new skills and discovering things. The world is always changing and staying on top of current trends can be beneficial for those looking ahead. Taking the time to read and learn not only helps you in your personal life, but also professionally. Funeral director education is a key to success in the industry.
Business leaders like Mark Cuban, Bill Gates, and Warren Buffett all take reading seriously. Bill Gates says he reads about 50 books each year. Warren Buffett makes reading 500 pages a day a part of his routine. No matter what the frequency is, reading is something successful business people prioritize. As Warren Buffett has stated; "Read 500 pages every day. That's how knowledge works. It builds up, like compound interest. All of you can do it, but I guarantee not many of you will do it."
As a funeral professional, you're busy which means it can be hard to find time to sit down and pick up a book. Trust me though, finding that time each day will be beneficial. Even if it's just for 10-15 minutes a day; that's time you're investing in yourself. The return on that can benefit both you and your funeral business.
To help you get started, we've compiled a selection of different books for those in the funeral industry.
Marketing Advice For Your Funeral Home
Without a doubt, this is one of the first books for those in death care you should pick up if you want to improve your funeral home's marketing efforts. The book is a quick and easy read offering plenty of information on topics like expanding market share, increasing custom satisfaction, and fostering more meaningful connections.
If you had the chance to check out Seth's keynote at NFDA in Chicago last year, you know he's got a brilliant mind and makes it easy for his audience to learn and grow. It's definitely a must-read and a personal favorite of mine.
I first got introduced to Marcus Sheridan when the FrontRunner team attended Hubspot's INBOUND Marketing Conference in 2017. I've also had the chance to speak with him over a few Skype calls and trust me he knows his stuff. They Ask, You Answer shows how to use content and inbound marketing tactics to transform the traditional sales funnel.
Using the principles discussed in the book, Marcus was able to transform his struggling pool installation business on the brink of bankruptcy to one of the largest companies in his field nationwide. This book will help you transform your funeral business like it has for so many others in different fields.
Communicating With Families
Crucial Conversations by Patterson, Grenny, McMillian & Switzler
As you know, death and funerals aren't always the easiest conversations to have. When major milestones happen to a family, everyone usually has an idea or wants to be involved. Being able to manage difficult conversations is a skill that many funeral professionals are great at. Crucial Conversations is a great funeral director book to check out if you want a refresher or to learn about different ways to navigate important (but difficult) conversations.
Leadership and Teamwork
Built to Last by Jim Collins and Jerry Porras
Longevity is something every business owner cares about. Building a successful and long lasting business isn't an easy task. Built to Last discusses a six-year research project examining 18 exceptional and long-lasting companies. The book compares each of the companies as well as one of their direct competitors.
Tracking each business from the startup stage to present day, the authors discuss what makes each of these companies successful and how they were able to stand out from the competition.
Even after the 2007 New England Patriots went 16-0 in the regular season, the perfect season escaped them in the Super Bowl. No team is perfect and that's something you need to learn to work with. The Five Dysfunctions of a Team is a great resource to look at your own team and learn how strengthen it. Not only is the book easy to read through, it offers practical tips to implement.
In the book, the author identifies five problems that every team faces and how to address them. It also includes a simple assessment to help you identify what dysfunctions may be harming your team and how to move past them.
Grief Books To Share With Families
Grief is something that affects us all. Friends, family, and funeral professionals all take turns helping comfort the bereaved. Being able to provide comfort and knowing what to say is an invaluable skill. In this book, Alicia King lists examples of ways to help comfort the grief stricken.
Written based off personal experiences from suffering several major tragedies in a short amount of time, King is open and honest about what eased her pain and what prolonged it. Before writing the book, she interviewed hundreds of people about their losses and how they healed. It's a great read for families and funeral professionals.
Grief has always been somewhat of a taboo topic for most people in Western culture. When we experience heartache or grief, we want it to be over as soon as possible. Many people see it as something we need to fix or cure. In this book, Megan Devine talks about grief shaming and how we need to form a new approach towards grief.
The book looks at the different stages from navigating early grief to rallying a support team. It also offers tools for living in your grief and how to heal. This is an excellent resource for the bereaved as well as funeral professionals and those who want to comfort others experiencing a loss.
Finding relevant books and readings for funeral professionals can be difficult, as the industry is so unique. While there are not many funeral industry related books, there are many quality books that funeral professionals can read and apply to their industry. These 7 books will help funeral industry professionals develop the skills necessary to assist grieving families and provide excellent service.
Tommy holds a Communications degree from Laurentian University and an Integrated Marketing Communications Graduate Certificate from St. Lawrence College. He is a Content Marketing Specialist at FrontRunner and focuses on producing engaging content that funeral homes can use to connect with families. In addition, Tommy crafts SEO content for clients and specializes in helping the general public connect with the death care industry as a whole.