Looking Forward: The Next Step For Funeral Home Stationery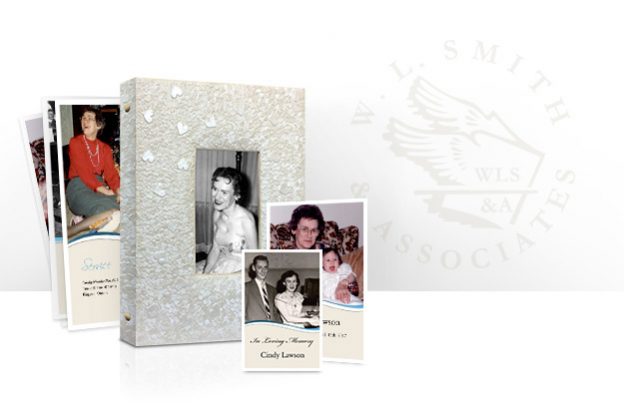 No matter how advanced funeral technology becomes, parts of the industry will remain irreplaceable. Funeral Home Stationery is one of those parts. This is because families will always want keepsakes from the service and tangible memories that they can hold on to. Between personalized Register Books and service programs for friends and family, funeral home stationery pieces traditionally enhance the memorial experience. As a result, funeral homes must focus on always providing high-quality, customizable stationery to the families they serve.
At FrontRunner, our goal is to equip the firms we work with the latest in stationery offerings. That is why we are proud to introduce another addition to our service offerings to compliment our extremely popular Print-On-Demand software. Recently we have partnered with W.L. Smith & Associates Limited, a leading stationery provider for over 65 years, take the next step for funeral home stationery with The New Luxury Print Engine. In this post we are going to talk about the new available features, how they can help improve your firm's stationery offerings and what so many of our clients have already been so excited about.
Also, check out our video below outlining how this partnership will help us bring more to the table for your funeral home.
Improved Personalization
The New Luxury Print Engine allows for more personalization than traditional stationery. With more flexible custom designs on the interior of the register books, there is greater opportunity to truly commemorate the deceased and tell their story through photos, stories and other memorable pieces. This product takes a unique approach in capturing a life that was lived through a more visual approach than previous stationery lines. In addition to working with updated register books and materials that represent the latest in graphic design, this line also offers blank templates for maximum personalization. With the way funeral service is moving, more families are looking to have a variety of customizable options. Heavily templated and standard stationery, in this way, is becoming a thing of the past. A completed chapter, if you will.
The Three-Step Process
When it comes to saving time and money for funeral directors, the New Luxury Print Engine is the perfect web-based solution. The best part? Funeral home staff can produce beautifully designed custom stationery in just three easy steps. All it takes is entering the deceased record, which will be automatically inputted into the selected stationery. Next, the photos and the text on the stationery can be customized to ensure that the personality and spirit of the deceased is captured throughout the stationery pieces. To finalize the stationery, simply hit print and it is complete. The innovative part of the print engine, then, is not what it produces, but rather how. In such a short amount of time, your firm can now provide families with the finest in luxury funeral home stationery.
Print-On-Demand: What You Need, When You Need It
Despite our new offering, we also continue to make additions to our Print-On-Demand software that helps our clients each and every day. This feature fully integrates with the Book Of Memories and allows you to print in-house, in simply minutes,  with no limit on how much you can print. As a funeral director, time is of the essence, and this stationery software allows you to never enter information twice, ever. With this advancement in stationery, especially given the addition of a new partnership, our clients have access to the most advanced stationery system available on the market.
Want To Know More About Our Funeral Home Stationery?
There is no doubt that funeral home stationery can have a positive impact on the families and communities that you serve. More than just print pieces, stationery can help with the healing process and serve as a timeless keepsake for families long after the service has ended. If you would like to know more about our Print-On-Demand funeral home stationery, contact us today. Also, if you are interested in our new partner, check them out at wlsmith.com. We will never get tired of bringing more service and product options to funeral homes. Moving forward, we will be looking to make further improvements to our stationery offerings and stay ahead of the curve.
Brandon is the Marketing Communications Manager at FrontRunner Professional. He holds a Social Sciences degree from McMaster University and a Graduate Certificate in Integrated Marketing Communications from St. Lawrence College. His creative writing and innovative ideas bring new life to the company, FrontRunner's clients and funeral directors world-wide.