The Top 5 Things to do at the 2015 NFDA International Convention & Expo
It's almost that time of the year again! The time where thousands of funeral professionals from around the world gather in one place to learn what they need to do to take their business to a new level and see the latest products and services available to them on the expo floor; all while catching up with old friends that they may not have seen since the year before. Last year, it all happened in Nashville, TN – a favorite to MANY who I spoke to! And this year, we're gearing up for Indianapolis, IN with about a month to go!

For those who have not been to the National Funeral Directors Association (NFDA) annual convention and expo, it's an event that's just as fun as it is educational. With this particular year, there is so much to take in so here's a little guide from someone who has been going to this national show for many, many years!
#1: Attend the NFDA Convention Welcome Reception
It wasn't until more recently that I learned about this opening event. Picture a room, filled with 2,000+ funeral professionals, in a vibrant space with big-screens, captivating music and a huge ceremony to kick off the 3-Day event. You can see just how much work goes into the planning, setup and execution of the convention and expo as a whole, all through this welcome reception. Start your 3-Day event off right, with everyone gathered in a room. They'll even present the winner of the 2015 Innovation Award, where FrontRunner has been named a finalist for our Pulse Business System Dashboard!
#2: Visit the Expo Floor

With over 300 exhibitors, the expo floor is absolutely huge. You can spend days just wandering the aisles and seeing all of the latest and greatest from funeral service suppliers. You can be one of the funeral directors that grabs a bag and fills it with as much free stuff as you can get your hands on and fills out as many prize draws as possible. You can plan ahead to know exactly who and what products you want to see. Or you can do a little bit of both.
The expo is also an awesome chance to connect with many other funeral directors as this is likely the most you'll ever see in one room at once. Why not demo some funeral home software products? Looking to compare some products? Here's your chance to ask companies face-to-face about the services they offer and what makes them so special. You'll also get the opportunity to reward whichever booth setup you think is most impressive by voting for the Best of the Best Booth Contest. The winner for this will be announced Wednesday at the General Session.
Whatever you choose to do, the expo floor has a lot to see, so wear comfy shoes and give yourself enough time to wander through the rows. Luckily for you, there is ample opportunity to check out all of the innovative exhibitors. Here are the times that the expo will be running:
Monday, October 19, 12 – 5 p.m.
Tuesday, October 20, 12 – 5 p.m.
Wednesday, October 21, 9 a.m. – 12 p.m.
#3: Learn from Top Speakers in the Educational Sessions
Last year's educational sessions were phenomenal. NFDA brings some of the most sought-after speakers to one place where yes, you can not only get your education credits that you need, but you can also learn a whole lot that you simply cannot learn anywhere else. I know funeral directors who wake up bright and early and attend as many sessions as they possibly can. You're paying to be there, so why not get as much as you can out of it?
A few sessions I see on the agenda that look pretty interesting (in my eyes) are:
Get Switched On! The Incredible Power of Attitude and Activity
Monday, October 19, 9:45am-11:45am by Chip Eichelberger
Chip is Monday's keynote speaker and this session sounds like it will be quite high-energy! This session aims to change your daily mindset and gear you toward achieving your business goals. This motivational speech is a sure way to get you amped up and feeling positive for the coming convention.
New Perspectives and Strategies to Add Value to Cremation Arrangements
Sunday, October 18, 3:30pm-4:30pm by Willi P. Heuse, MBA, Funeral Home Owner
One of the great things about the NFDA convention is the access it gives to so many different ways of thinking, from all over. This session is delivered by German funeral home owner, Willi P. Heuse and will likely provide some unique strategies and approaches at taking on the cremation market.
The Funeral Director's Guide to Relevant Funerals
Sunday, October 18, 3:30pm-4:30pm by Justin Baxley & Lacy Robinson
This tag-teamed session is about taking a new approach during the planning process and creating relevant services and ceremonies. They will go over new techniques to gathering information from families and teach you how to apply your other talents and interests to your funeral home.
Building Superior Customer Relationships Through Online Marketing
Tuesday, October 20, 7:30am-9:30am by Ashley Montroy
I will also be speaking at this year's NFDA Convention. This session will be packed full of information you need about about engaging families in the digital age and establishing relationships even before first contact. You'll walk away with marketing tips that will attract more and better serve today's consumers. You won't want to miss this session, so I hope to see you there!
See the rest of the workshops and speakers here: http://indy2015.nfda.org/index.php/education.html
#4: Explore Indianapolis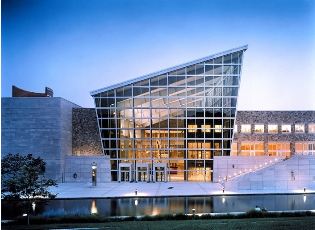 What a GREAT city to kick back and have some fun in! Indianapolis is indeed known for its auto racing, but it has so many great events happening while we are right there in the city:
Race Through Indy Tour: Brought to you by NFDA
This is sure to be a popular event. Get the full racing experience as you're taken through a tour of the Dallara IndyCar Factory and the famous Indianapolis Motor Speedway. Visit the Hall of Fame Museum, try on racing gear, and even get taken for a an unforgettable lap around the track!
15th Annual Funeral Service Foundation Golf Classic
For the many golfers out there, you'll get a chance to show off your skills at Brickyard Crossing Golf Course located right next to the Indianapolis Motor Speedway. This course has hosted PGA, LPGA, and Champions tour events, so it's definitely one you'll want to cross off your list.
Indianapolis Colts vs. New England Patriots
The NFDA convention starts on Sunday, and that means football. If you want to get the best experience, grab a ticket to the Colts vs. Pats game at Lucas Oil Stadium at 8:30 Sunday night.
If you're looking to loosen up a bit, you can catch the tail-end of the Crossroads Comedy festival on Sunday. There will be comedians in bars and restaurants throughout the city so be sure to check some out if you want some laughs!
Check out the rest of the NFDA events and tours here: http://indy2015.nfda.org/index.php/eventstours.html
#5: Take Part in the Social & Memorial Events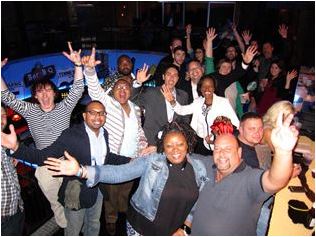 The FrontRunner team has had their fair share of great times at the NFDA social events during the convention. It's a great way to meet new faces and have some fun with people you have known for years. There are also memorial events designed to pay tribute to great funeral directors, some who are still with us today and some who are not.
Welcome Party
Sunday, October 18, 6:30pm-8:30pm
Kick off your NFDA convention right at the welcome party, hosted at the Indiana State Museum. Socialize while you simultaneously check out the state's history. A ticket is required for this event, so be sure to get yours when you register for the convention if you wish to attend! I can speak for last years welcome party in Nashville – now that was a great time! Here's to hoping Indianapolis will be just as great (which I'm sure it will be).
All-Star Recognition
Monday, October 19, 4:15pm-5:30pm
It's always great to recognize the best of the best in our profession! Pursuit of Excellence recipients are congratulated as well as those who are new to various certifications. Come on out and support your fellow funeral professionals who are making a name for themselves in the industry.
Service of Remembrance
Tuesday, October 20, 9:45am-11:00am
This event is a favorite for many funeral professionals that attend the convention. Since we can remember, the room has always been packed! Arrive early to get your seat to this memorable and meaningful ceremony where all of those who are no longer here are remembered.
Funeral Director's Under 40
Tuesday, October 20, 8:00pm-11:00pm
This has been a FrontRunner team favorite now for years. It's an event where funeral directors just kick back and have some fun. Our favorite has to be Dueling Piano's in Austin, Texas to date but we have a sneaky suspicion that Indianapolis under 40 party will top that! While not all of the FrontRunner team will be there, from the ones who will: we hope to see you there!
See all events here: http://indy2015.nfda.org/index.php/eventstours.html
#5: Stop by the FrontRunner Booth # 438!
This is a big year for FrontRunner Professional on the expo-floor. Not only are we celebrating winning the 2014 NFDA Innovation of the Year award for our Total Business Solution, but we are honored to be a nominee again for the 2015 Innovation of the Year award. This time for the Pulse Business System Dashboard. If you haven't already done so make sure you cast your vote for the NFDA Innovation Award winner here.
It's been the absolute best year so far for FrontRunner. Our award-winning technology helps funeral firms truly be the FrontRunner in their community. It helps them use a single-data-entry solution to be more efficient, gives the best in funeral home websites, funeral stationery and DVD tribute options, and even uses nationally branded solutions to help them expand their business into the pet loss and cremation markets. It's one year worth celebrating and with special happenings inside the FrontRunner Booth #438, you'll want to join us. We can't wait to see each and every one of you in Indianapolis!
Will we see you there?
As you can see, there's certainly no shortage of things to do at the NFDA Convention & Expo this year. No matter where you decide to spend your time in Indianapolis, it's sure to be a blast. Our whole team is getting very excited in preparation of this celebration of our profession and we can't wait to see you there. Let us know in the comments below if you'll be on the floor!
Ashley Montroy, Marketing Director at FrontRunner Professional, has committed herself to helping funeral professionals understand and excel in today's digital age. With a long-standing history in the funeral business and her father being a licensed funeral director for over 30 years; she grew up learning the family funeral business. Ashley holds a bachelor's degree from Carleton University and diploma from Algonquin College. Today, she continues to speak to over 15 state and provincial funeral association groups each year on funeral marketing in the digital age and protecting funeral firms online using experiences and examples from working with thousands of funeral homes in North America through FrontRunner Professional.