COVID-19: Reopening Your Funeral Home to the Public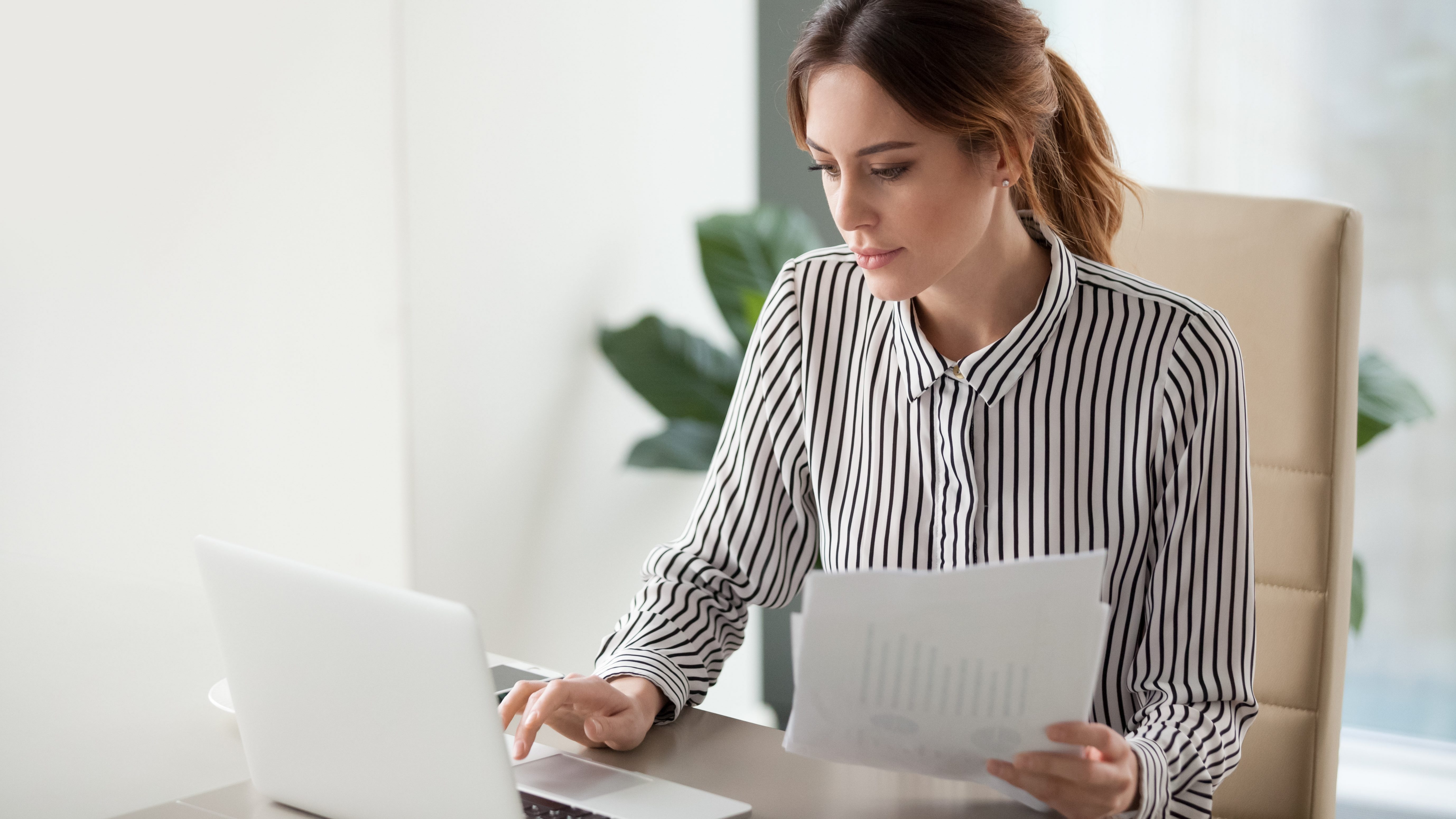 It's taken some time, but slowly and surely more and more areas are beginning to reopen to the public. Depending on where you live, what's allowed and what stage of the reopening process you are in can be very different.
During our last two episodes of Fridays with FrontRunner, we opened the conversation up to the viewers to share how they're preparing to reopening and what they've already got put in place. We wanted to make these two episodes be a way for those who have questions about reopening to learn from others. Likewise, this creates an opportunity for firms who have opened back up to pass on advice and tips for what to expect.
Throughout both episodes, we had lively conversations with funeral professionals from across North America sharing their thoughts. The conversations were great and covered everything from making virtual backgrounds for video conferences to how to manage attendance safely.
Below is a highlight of some of the different tips and ideas that were shared during the webinars.
Video Conferencing Is Here To Stay
When areas first began to shut down, we saw a lot of firms opt for live streaming options to watch a service from home. Naturally, that transitioned to using video conferencing for virtual arrangements and meetings with family. After speaking with the group in the webinar, it seems that this is one practice that will not be going away anytime soon.
Many of the funeral professionals in the webinar mentioned how families have really enjoyed having this service available. Whether you're video conferencing with someone out of state or streaming the service online, families like having the option available. We've heard from so many clients about how touched the families feel when they see hundreds of people tuning in online to help say goodbye to their loved one. A recent study by the Foresight Company only furthers these claims. In their survey, 46% of consumers expressed a desire to complete arrangements virtually. Furthermore, 40% also said they expect live-streaming services to be offered permanently.
*Pro Tip
If you're planning to keep offering virtual arrangements, consider creating a virtual background. This tip comes from Nie Family Funeral Homes. If you use Zoom and are able to create a virtual background, consider designing a professional looking one so every call looks the same regardless of where you're working from.
Have PPE On Hand For Guests
Some people want to get back to normal. Others are still wearing masks and other PPE to stay safe. To help keep people at ease, consider having masks and other PPE on hand in case a guest requests it. After all, there's still a lot of uncertainty happening so it's nice to have that available if a guest becomes uncomfortable. It's also nice to have if a guest visits for a meeting with you. If they're wearing a mask, you can quickly put one on as well to help them feel comfortable.
Many firms are also continuing to keep signs up around their facilities and have plenty of sanitizer available.
Online Pricing and Tools
Perhaps the biggest change we've seen is the quick adoption of online tools and pricing. Families are starting arrangements online more than ever before. Since it's been harder to make appointments and visit the funeral home, they've naturally gone online in search of pricing.
The survey completed by the Foresight Company mentioned earlier found that 52% of respondents will only do business with companies that post their pricing online.
To help meet this need, consider using our Quote Builder tool. It makes it easy for families to view service packages, merchandise, and add-ons to build a quote. Once their quote has been generated, families have the option to turn it into a full arrangement. They can even sign all necessary documents and pay for the arrangement online.
More and more consumers do their shopping exclusively online, and this tool gives your funeral home's website the necessary eCommerce capabilities to keep up with this demand.
Managing Attendance Indoors
Depending on where you live, how many people can gather indoors can vary greatly. Some clients have told us they're back to full capacity, others can now allow 50-75 people, and some even less. If you have an attendance capacity in place, it's important to keep track of that.
Some businesses have been managing this by having someone at the door with a click counter. But what about taking reservations and gathering contact information? We've got a solution for this as well; our new RSVP feature. Now you can easily set an attendance limit for each visitation or service. Guests can visit their loved one's Book of Memories page to reserve a seat. To save a seat, they just need to enter their contact information. If capacity has already been reached, it won't accept the reservation and you can display a custom message with a link to an online stream if available.
Best of all, this tool collects everyone's contact information so you know who is in your facility. If someone later tests positive for Covid-19, you can easily contact the other visitors to inform them.
The tool also includes a password protection feature so you can only accept registrations that enter the correct password. This can be useful to make sure that immediate family and loved ones have priority to save a seat.
Keeping Loved Ones Informed
Another common thing we've seen is families postponing services till a later date. This has been especially true for families completing a cremation and then waiting to hold a memorial service or celebration of life.
To help make following up with loved ones easier, we recently added an Instant Notification tool to the Book of Memories. Much like with the RSVP tool, friends and family can visit the online memorial and sign up to receive updates. When the family is ready to hold a service or wants to pass on a message to everyone, now they can all at once. Within your FrontRunner system, you can easily send a message to everyone who is subscribed via text or email. This is really nice to offer because the family may not have contact information for everyone to follow up.
We're Here To Help
This is just a selection of all the news and resources we've shared and learned from from funeral professionals during our weekly webinars. If you want to become part of this growing community and learn from your peers, make sure to sign up for Fridays With FrontRunner.
Even if you can't tune in every week, signing up will get you access to our recap emails each week with resources and recordings of the webinar to watch on demand.
Tommy holds a Communications degree from Laurentian University and an Integrated Marketing Communications Graduate Certificate from St. Lawrence College. He is a Content Marketing Specialist at FrontRunner and focuses on producing engaging content that funeral homes can use to connect with families. In addition, Tommy crafts SEO content for clients and specializes in helping the general public connect with the death care industry as a whole.