Spring Cleaning: Shake The Cobwebs Out of Your Funeral Home Website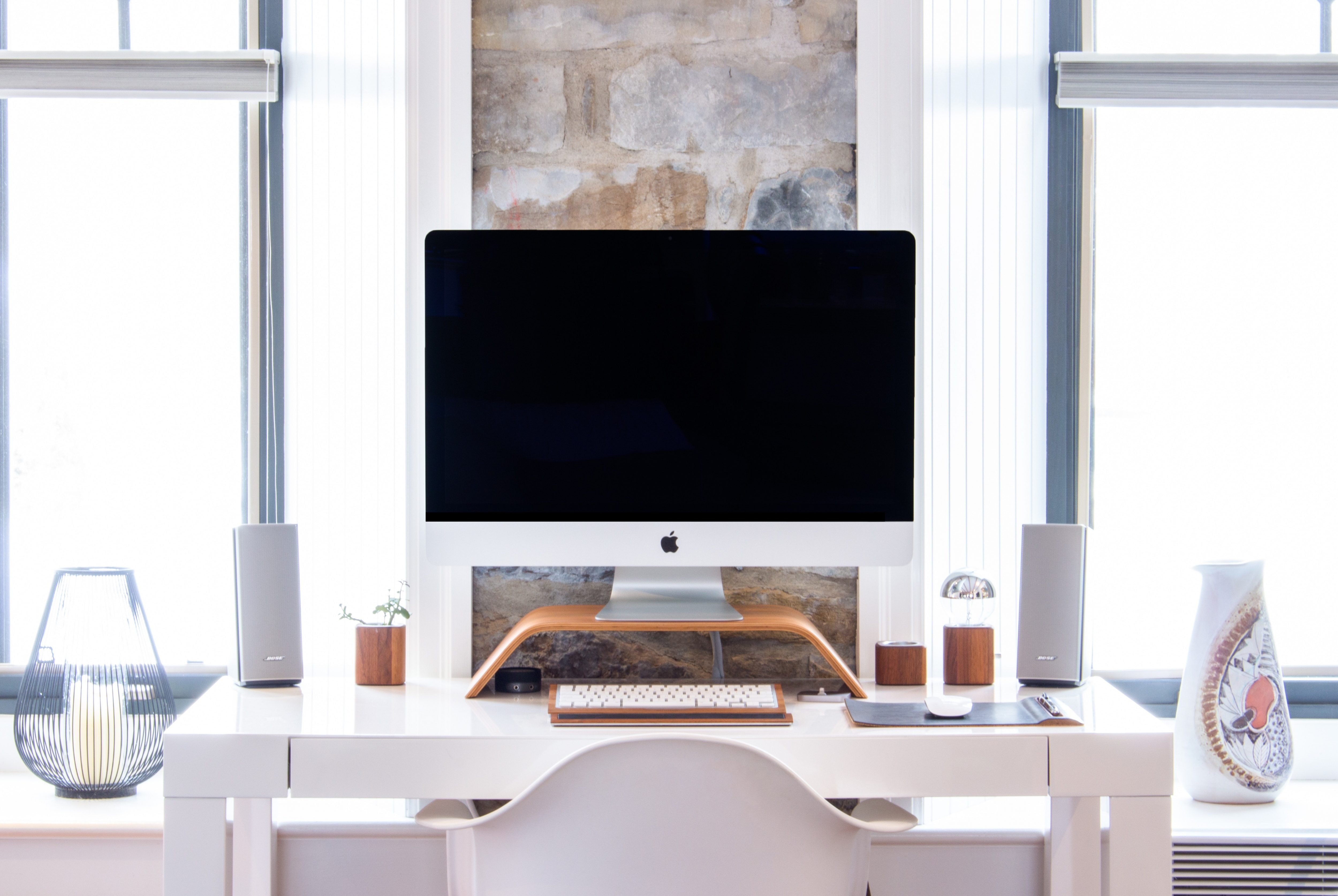 Times have changed. People no longer rely on phone books to find a local funeral home but instead search the internet. When they search for a service you offer or particularly for your business, you want to show up. Not just show up, but show up and look good. Looking good is extremely important because your funeral home website is most often your first impression with potential customers. Before an individual even enters your funeral home or speaks to your employees, they will view your website. Think of your website as a digital storefront, people are looking at it and are generating opinions on your funeral home based on the quality of it. You want that first impression to be a good one.
At this very moment many funeral directors are making the mistake of underestimating the importance of their funeral homes website. Their mindset is: if our in-house service is off the charts, our sub-par web presence will go unnoticed. This isn't the case with today's consumers who formulates quick decisions based on what they see on your funeral home website. There is increasing importance being placed on having an outstanding online presence. One that not only attracts potential customers to your funeral home website but also keeps them on the page once they get there.
This spring, add these five action items to your funeral homes to-do list to ensure you are attracting prospective families to your funeral home website and turning them into satisfied customers.
Go Mobile Right Now
There should be no question as to whether or not you need to optimize your funeral home website for mobile use. Today, making your website mobile friendly is a must. The experts will all tell you the same thing and they are absolutely right: mobile is where your customers are and where your funeral home should be as well. Having a mobile friendly design will make your funeral home website more readily available, improve the user experience, increase sales, and improve your companies image.
What if I told you that by not having a mobile friendly website, Google would lower your site's SEO ranking? Well if you haven't heard yet, Google did just that and put mobile users first. Google now prioritizes mobile-friendly websites in mobile search results thereby increasing the importance of your website being optimized for mobile use. As a funeral home director you have a choice to make. Either upgrade your funeral home website to be mobile friendly or you won't be shown in the search results. Seems like an easy business decision to me!
Keep Relationships Strong Days, Months, and Years After the Service
As an expert on death and funerals, your funeral home website should support families throughout the entire process. Before they enter your funeral home to long after they have gone. One way to do this, is to provide after-care services right on your funeral homes website. This will show families that you are there to help and truly care about their mental well-being during their grieving process. As you know, death doesn't start and end with a funeral. Families will start looking for support when they first start pre-planning and will continue to search for your guidance years after their loved one's funeral.
If your funeral home website can act as a support system during and after the funeral, then the family is likely to count on you to plan their funeral service. You can include a list of aftercare programs in your community, downloadable resources, interactive aftercare tools, and so much more on your website. Including these resources on your funeral homes website will help you become the go-to resource for aftercare in your community.
Make It Easy for People to Find You
Your funeral home website has little to no value if families cannot find it. This is why every funeral home should invest in search engine optimization. It should be your main goal to guarantee that your funeral home website is the first one to be discovered when families are looking for assistance on search engines. This goal can become a reality by ensuring that your funeral home website is engineered to rank well within the search results and is search engine optimized. If you are still not sold. The term "funeral home" is searched 40,000 times a month on average. This insinuates that there are a lot of potential customers looking for local service, and a large group of competitors who are also popping up on search engines. This makes your first place ranking on search engines even more important, as it will give you a first-mover advantage over competitors.
Bring Off-Line Resources On-Line
Funeral planning is stressful and overwhelming, especially if you have never done it before. Offering resources such as a pre-planning manual, a memorial service guide, or a grief journal directly on your website can be very beneficial to families who are looking for answers online. Think about all of the resources your funeral home has available in-house. Then imagine all of the other potential customers who do not enter your funeral home in person and therefore do not have access to these materials. Having these resources also available on your funeral home website will allow you to reach the target audience who is searching for information from the comfort of their own home. It will also provide prospective families with the reassurance that you are committed to making the funeral planning process as seamless and simple as possible.
Craft the Perfect Website Design
If you think about how the concept of funerals are generally viewed by individuals three words come to mind: dark, cold, and frightful. To change these perceptions, you can improve how your funeral home website looks, sounds, and feels. Viewers should leave your website with feelings of comfort and light-heartedness. It should also be filled with the thoughts of a funeral as a celebration of life. Your funeral home website should make families feel comfortable and supported before they even walk through your funeral home doors. Your funeral home website design should also promote professionalism and reliability. This will ensure that potential customers see the quality of your service early on.
Ready to Make a Change? 
FrontRunner is here to help turn your funeral home website around this spring season! Our team would love to show you the many ways our technology and Pulse Websystem can help you meet the expectations of today's digital age while also making the above recommendations a reality. Your website is the face of your funeral home so you want it to not only be aesthetically pleasing and engaging, but also easy to use, accessible, and tick all those boxes above. Your funeral home website is one of the most important investments you can make. So why not make your website a priority, while we make your online success our priority!
Alicia is a student intern with FrontRunner Professional. She assists the entire marketing team and aids in the development of marketing related projects. Alicia is working towards her commerce degree and certificate in law and social impact from Queen's University. She is enthusiastic about everything marketing. Her creative mind-set works to provide FrontRunner Professional with refreshing ideas and innovative solutions to everyday marketing tasks.