Funeral Live Streaming – Professional Equipment Options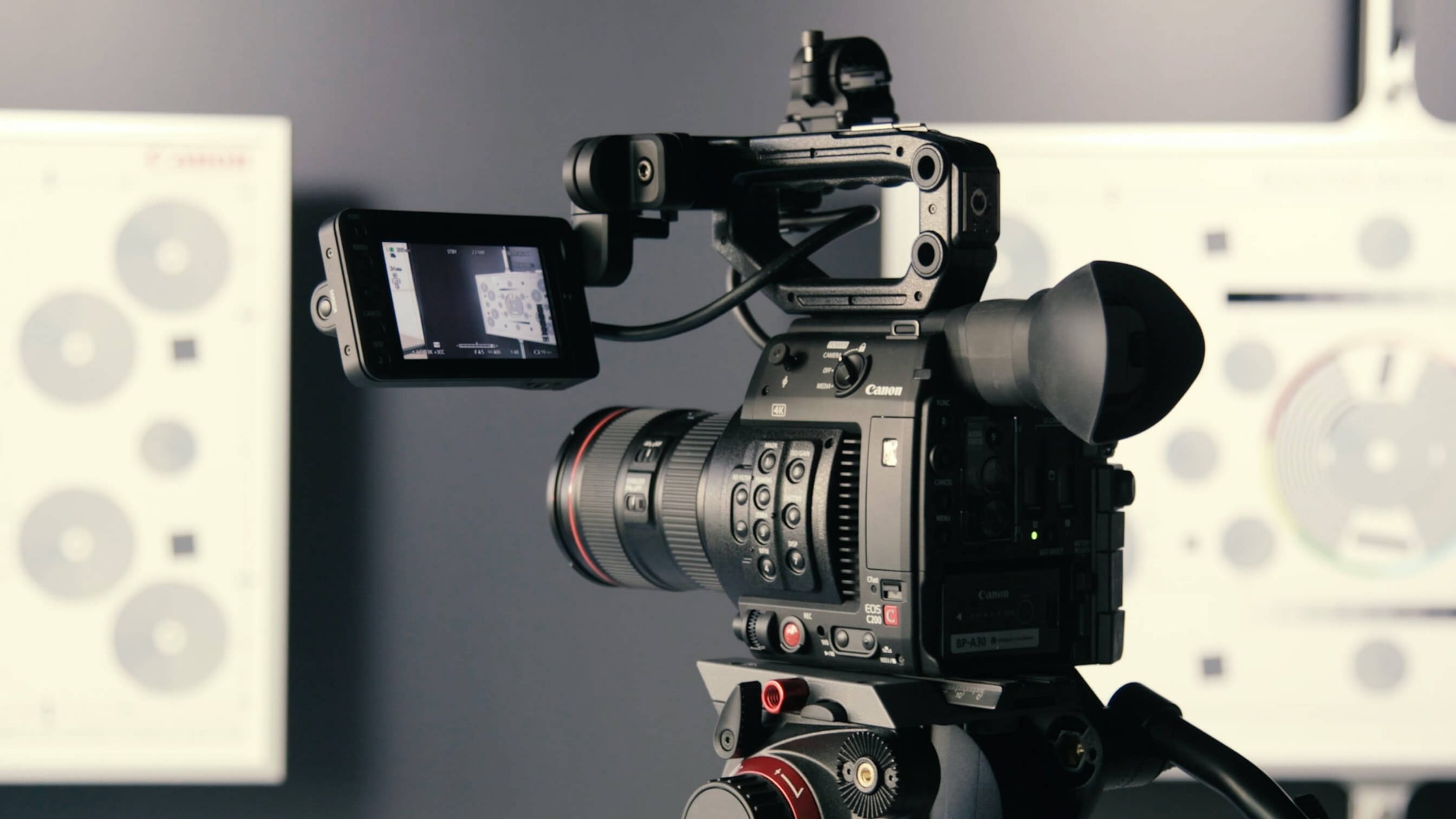 With the Covid-19 pandemic keeping people indoors and unable to attend funeral services, funeral homes need a solution. Many have started to use different platforms on the internet to start live streaming services. In one of our previous Covid-19 posts, we offered tips for using Facebook Live or SympathyNet.com to live stream.
Due to the COVID-19 pandemic, there has been an increase in demand for online funeral services. In order to provide these online funeral services to families, it is important for funeral homes to have access to both the correct online platforms as well as the correct equipment. Many firms are able to stream services with just a smartphone or laptop with great picture quality and audio. However, when livestreaming an online funeral, having a more professional setup has its benefits, especially if the family requests a recording so they can rewatch it later.  
There are plenty of different options available if you do a quick search on Google. Today's post is inspired by one of our clients – David Murch, from Callaway-Smith-Cobb Funeral & Cremation Services. They wrote us this week with a professional setup they're using that is an affordable option to consider.
How to Livestream a Funeral
With the current state of the world, taking the proper safety precautions is more important than ever. Having the ability to offer families an alternative to regular funeral services, such as a social distancing funeral, will help to ensure everyone's safety. In order to provide this to families, you will need the proper equipment to livestream the service. Here is some equipment you should consider getting:
Professional Funeral Live Streaming Equipment
David Murch from Callaway-Smith-Cobb recommends using the Mevo Plus and Mevo Boost. By pairing the two, you'll get a 4k camera you can use to live stream to Facebook Live, YouTube, and many more!
Video and Audio Equipment
The great thing about this camera is the versatility and quality. The camera is wireless and can easily mount to any microphone stand or tripod. What is really impressive about this camera is it capture multiple camera angles. With the multi-view feature, you can create up to nine custom camera angles.
Besides just great video quality, the audio is also great. However, if you want to use an external mic, there are plenty of options. You'll likely just need to purchase an adapter.
Edit In The App
Another feature that Mevo offers is their app. As David said in his email "…the best part of the Mevo system, is the ability to edit the video on the fly, which I will get better at as we go along, and it's automatic interface with Facebook. The app does all the FB set up for you, you just hit record and it will simultaneously record to the the sd card, and stream to Facebook, YouTube, Vimeo and others".
As David said, the app lets you edit on the go in real time. Its a complete post production suite of tools in your hand.
Other Editing Software
If you wish to edit the recording of the funeral service after it concludes to upload and share with the family, there are several easy to use editing software tools available.
If you're a Mac user, iMovie is pre-installed on your computer. This contains several different editing tools and features to add text, music, and more if you wish.
If you are a PC user, VSDC offers a free video editing software. This software offers many features including: text and audio overlay, an array of charts and diagrams as well as a slideshow maker.
External Microphones
As mentioned above, if you wish to further enhance the audio of the recording, the Mevo Plus is compatible with external microphones. In some cases you might need to purchase an adapter. For a complete list of microphones and adaptors, check out this helpful article on the Mevo website all about external microphones and adaptors for the Mevo Plus.
Callaway-Smith-Cobb's Complete Setup:
If you're interested in using this tool, below is a collection of links to build a similar setup to what Callaway-Smith-Cobb is using at their funeral home.
BOYA by-MM1 Shotgun Video Microphone
UGREEN USB External Sound Card Audio Adapter with 3.5mm Combo Aux Stereo Converter
Need Help – We're Here For You!
If there's anything we can do to help your firm during this team, please don't hesitate to reach out. Below our some more links to check out:
We've built a dedicated Covid-19 Tools page on our website highlight different we have available to help you continue serving families.
We're also hosting a weekly webinar series throughout April every Friday at 11 am (EST). Fridays With FrontRunner is an interactive webinar hosted by Ashley Montroy and Jules Green. Each week, they'll be talking about the different things we're hearing funeral professionals are doing in their community. The webinar is also a place for funeral professionals to join the conversation and share 'ideas in an open forum discussion.
Click here to register for next week's webinar!
Tommy holds a Communications degree from Laurentian University and an Integrated Marketing Communications Graduate Certificate from St. Lawrence College. He is a Content Marketing Specialist at FrontRunner and focuses on producing engaging content that funeral homes can use to connect with families. In addition, Tommy crafts SEO content for clients and specializes in helping the general public connect with the death care industry as a whole.