Funeral Home Tools For Serving Families During The Covid-19 Pandemic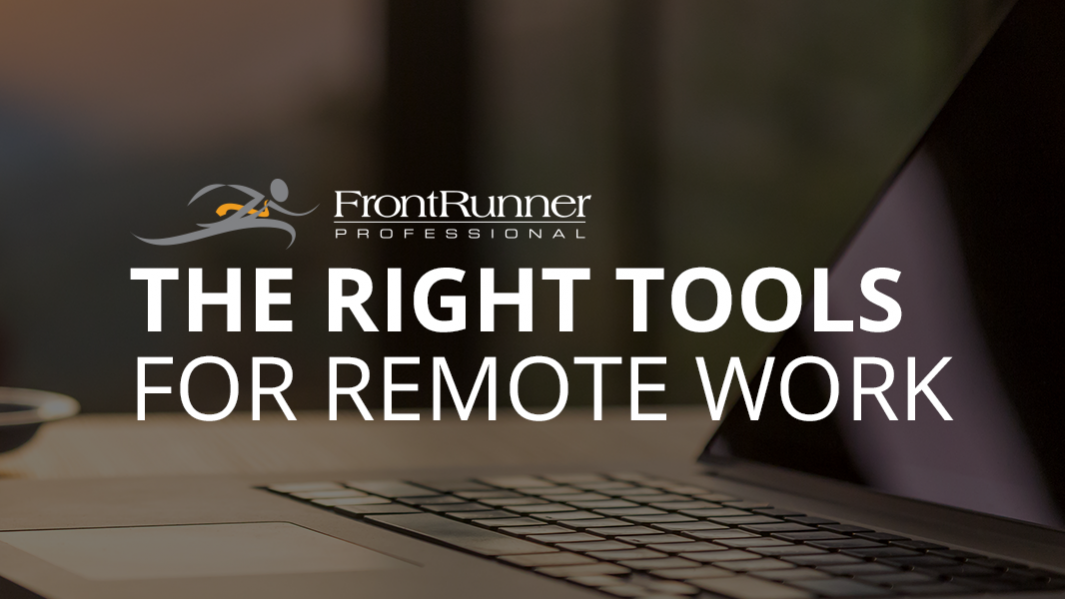 This is very difficult and stressful time for communities. As different areas face self-isolation, frequent news updates, stress and more; there is much uncertainty. At FrontRunner, our entire team is working remotely. While we're fortunate to only have a minimal disruption, many other businesses are facing far greater challenges.
The Covid-19 (Coronavirus) pandemic has impacted everyone. While some businesses are being closed and shut down, many others still need to provide their services to the community. Families and communities will still need to mourn and honor loved ones. While limited occupancy and social distancing make it harder to gather, funeral service is equipped with the tools needed to adapt.
No one is sure how long communities will be impacted by the Coronavirus. Fortunately, we're in an age where technology has us more connected than ever before!
How To Help At-Need Families
Families are still going to experience loss and need your assistance. If they are unable to come and meet with you, there are tools available to work and communicate with them virtually. For instance, consider video conferences using tools like FaceTime of Skype. Whether it be for aftercare support or completing an arrangement, video calls can help families feel more connected than just a phone call.
Website Pop-Ups and Pages
Many people are going to visit your website with questions. To help your community stay informed, make sure your website is offering updates. FrontRunner clients using the Pulse Websystem can easily create pop ups, notification bars, and entire web pages devoted to this issue.
Virtual Arrangements and Conferences
Communicating with at-need families will be very important if they are unable to meet in person. FrontRunner offers two different tools that you can use to complete arrangements with families remotely.
As you manage different arrangements, you may find yourself on the go. We're encouraging our clients to use Arrangement Aide to help work remotely. With this tool, you can manage your records on any device while still collaborating with families.
For families that are in the early stages of an arrangement, our Quote Builder tool helps them compare options. Visitors to your website can view service options and begin the planning process. Once their quote has been generated, families have the option to turn it into a full arrangement. They can even sign all necessary documents and pay for the arrangement online.
Aftercare and Support
After the service ends, families will still need your support and guidance. If you offer any counselling services or just want to check in with the bereaved, consider using the video chat resources mentioned above.
You should also encourage your families to use our email grief support subscriptions. The 365 Days of Healing and 52 Weeks of Support email programs send automatically scheduled emails to support the bereaved.
How To Help The Public Participate
People still want to celebrate their loved ones and say goodbye. With many areas limiting occupancy greatly, people aren't able to gather. Although everyone can't physically be together, they can digitally.
Funeral Home Webcasting
Streaming the funeral service allows those who can't attend to still participate. At this time, we're encouraging our clients to use Facebook Live to broadcast funeral services. One thing to consider when streaming the service is to first obtain the family's permission.
How To Use Facebook Live:
*Note the following steps are for using Facebook Live on a mobile phone or tablet
In order to broadcast live on your facebook page, you will need to have editor or admin level access. Once your profile has permission to do so, start a live broadcast by following the steps below!
Navigate to your business page and tap the camera icon to the left of your search bar.
Give Facebook access to your camera and microphone when prompted.
Switch to "Live" on the bottom of your camera screen.
Choose your privacy and posting settings.
Write a compelling description.
Tag friends, choose your location, or add an activity.
Set your camera's orientation.
Click the blue "Start Live Video" button to start broadcasting.
Interact with viewers and commenters.
Click "Finish" to end the broadcast.
For helpful advice about using Facebook Live, check out this resource with 5 helpful tips.
Online Memorials
The deceased's Book of Memories page is a digital space for friends and family to share memories. With over 150 themes plus the ability to create a custom cover photo, the Book of Memories personalizes the online obituary.
In addition to finding service information or link to a broadcast stream, visitors can interact with the memorial. This includes the ability to upload photos and videos, as well as leave condolences for the family.
This is an excellent tool to encourage your community to use. It's a central place that everyone can pay their respects and offer support to the family.
How To Support Your Staff
With so much uncertainty right now, communication and support for your staff is important. Many clients have mentioned how they are working on rotating shifts, with reduced staff. As such, communication is important to keep everyone updated with the latest news.
Our Task Manger tool is an excellent way to keep organized. You can conveniently add comments to different tasks and update status so everyone knows what needs to be done.
We're Here To Help You
While our team may be working remotely, we're here to assist you in any way that we can. Despite the current challenges being faced, families will still need you to assist them. If you have any questions or need our assistance, please don't hesitate to contact us.
For any support issues please make sure to visit our support manual or contact our team by phone or email.
If you need help setting up or wish to add any of the tools mentioned above, please contact us. We want to make sure you're equipped with everything you need to continue serving families.
For any additional updates from FrontRunner, clients should make sure to monitor their inboxes or visit our website.
Tommy holds a Communications degree from Laurentian University and an Integrated Marketing Communications Graduate Certificate from St. Lawrence College. He is a Content Marketing Specialist at FrontRunner and focuses on producing engaging content that funeral homes can use to connect with families. In addition, Tommy crafts SEO content for clients and specializes in helping the general public connect with the death care industry as a whole.