How to Build a Well-Structured and Successful Funeral Home Marketing Plan (Part 4 of 5: Funeral Home Marketing Series)
March 14, 2016
11912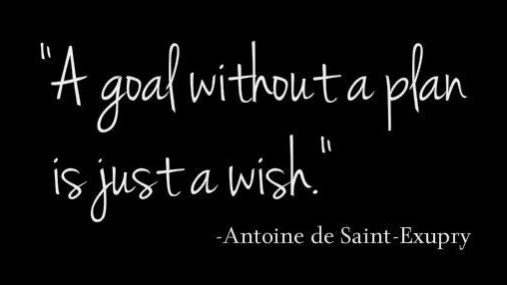 If you're coming from Part 3 of the Funeral Home Marketing Mega-Tip Series: How to Master Your Funeral Home Social Media Marketing Plan, welcome back! At this point of the series you likely have a pretty good handle on today's consumers, how to build a funeral home website to generate results, and how to use both of these pieces to build a well-thought out funeral home social media strategy.
Where do we go from here? We've covered some great topics to date, but part 4 of the series is all about building a solid funeral home marketing base. You're now excited about the possibilities a great funeral home website and social media plan for your funeral business can bring you, but for any of those things to happen, and happen well, you must have a solid funeral home marketing plan. Here's how:
Don't Just Act… Develop a Funeral Home Marketing Plan
This is probably one of the most common areas funeral homes fail at when it comes to marketing their business. They spend so much time running around with so much to do, they just do what they can for marketing and hope what they are doing is working – without any real tracking in place to see if what they are spending their money on is actually doing what they'd hoped.
Here's a few questions to answer to see where you're at with your funeral home marketing:
Have you taken a timeout to figure out what's really important to your business?
You probably don't think you have even one hour to spare with your changing world. But I promise you, working from a well-thought out plan not only generates the results you need, but it also saves you time in the long run. Take a few minutes here to just think about what you'd like to change about your funeral home marketing plan in the next 2 years. Is it to stop running so fast? Is it to start using technology to streamline your operations so you have more time to market your business? Is it just to get a handle on what your consumers want and have a proper plan to deliver it? All of these answers will be very important in the message you deliver.
Have you updated your funeral home website content in the last 6 months?
If you haven't, you should head back to part 2 in the series about building a great funeral home website. If you want to grow your business, use the opportunities that are in front of you with the Internet. If you want more families to choose you, you must be able to educate them and show them why they should use your funeral home. While this used to be done face-to-face and by word of mouth, the Internet has changed all of that. If the questions they are typing into Google aren't leading right to your funeral homes' website, it's time for a change.
Are you using Facebook for your funeral home?
If yes, are you posting more than just obituaries to it? This is one of the toughest things to watch happen out there. Think about it from a consumer's perspective: would you follow a funeral home that just pushed death notifications out? Or would you be more interested in connecting with a funeral home that introduced you to the people behind the brand? Where you can take part in fun, engaging contests? Where you learned things from them? You know the answer to this. If you need some social media tips for how to become this type of business, head on over to part 3 of the series: How to Master Your Funeral Homes Social Media Marketing Plan.
Is your online and offline brand consistent?
When I am out on the road visiting funeral homes, I always take a look at their funeral marketing materials. Most are using brochures from 10+ years ago or homemade brochures that do not match their online branding or the look and feel of their physical funeral home. Every person to your facility for a service, attending an event hosted by you, or with access to your brochures and materials is an opportunity to show them what you can do. If you have a modern looking funeral home website but brochures that are not inline with your website's feel and content, it's not sending the proper message to your consumers. A consumer should be able to pick up a brochure, visit your website or read something in the paper about you and know it is you because the pictures, colors, fonts and messaging is the same.
Respect the Decline of Traditional Marketing & Know When to Switch It Up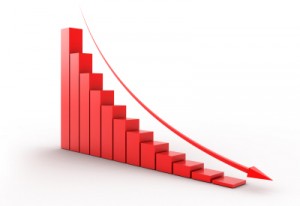 How much are you spending on Yellow Pages? When I ask this to a room full of funeral directors, most look at the floor because they don't want to share the number with me, but I always have a few that are willing to share with the room.
Think about what you are spending on Yellow Pages advertising, newspaper advertising, church bulletins, and whatever other forms on traditional advertising you are doing. Do you know if the money spent is in fact generating you more calls?
I'm not here to tell you to stop your traditional marketing, because there are different generations who expect different things from your business. But there is nothing wrong with putting measures in place to see what is working. And if something is not working, it's okay to stop spending money on it.
How will you know if traditional marketing is working?
The answer: custom URL's. Create a custom website URL that you can put in both electronic and print advertising like www.montroyfuneralhome.com/yp or www.montroyfuneralhome.com/plan. Include this URL in the advertisement and keep an eye on this URL at the end of 6 months in your Google Analytics to see if you have had anybody use the URL. If nobody has, that is probably a good indication that your money may be better spent in search engine optimization (SEO), social media marketing or other forms of marketing that are more commonly used today.
Start Talking About Cremation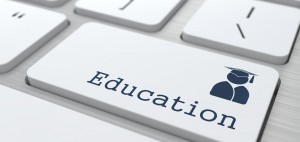 I sat in on a presentation at the New York Funeral Directors Association Convention by NFDA's Mike Nicodemus and here's what I learned: 90% of families surveyed said the funeral home in their area did not or they weren't sure if they offered cremation. Shocking, I know! This was further confirmed last weekend when one of our team members went back to their hometown and heard a friend excited that a cremation service provider was opening in their hometown because "it's what they wanted". However, the funeral home in town had been there for years and had offered cremation services the entire time. Missed opportunity? I think so.
What can you take away from this?
Education is everything. Make sure your community knows that you offer cremation services. Check to see if cremation information is available on your website. Make sure it is built into your funeral home marketing plans. It might even be time to develop a cremation strategy where you include the word cremation in your funeral home name and/or open a cremation business separate from the funeral home.  If you need help with this area, setup a time with Jules Green from FrontRunner to develop your cremation marketing plan.
Ask for Reviews on Your Services Using Review Sites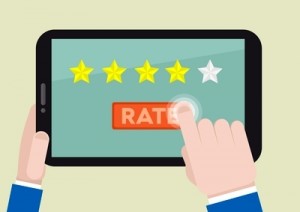 Once you serve a family, don't be afraid to ask them for a review of the services you provided. In fact, I'd encourage you to ask those families that you know will give you raving reviews to leave their testimonial on your Google Local or Yelp! Page – and send them the link directly. Why? Because, depending on your area, one of these two pages will show up in the search engine results whether you want them to or not. Showing raving reviews front and center on Google is such a powerful thing!
Proper Email Setup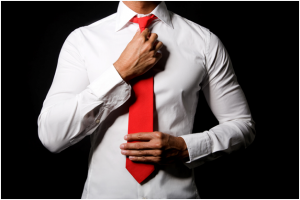 If you notice my email: it is amontroy@frontrunner360.com. It is not ashleymontroy@gmail.com or frontrunner@gmail.com. This may be a very small piece of your funeral home marketing, but having an email address that matches your domain name shows the public consistency in your brand and professionalism in your business. I would recommend using Gmail for your company email addresses.
What Do You Need to do Now?
Hopefully you now have a good sense of how your funeral home marketing is going, both online and offline. If you are missing that all-around plan with the key messaging and consistent branding, it's time to take a step back and figure out what is important to you. In today's world you must work smarter, not harder, and if there were ever a time that you need the time to properly work ON your business and not IN your business, it is today.
If it's time to streamline your funeral home website and funeral home management solution to save hours of redundant entry, develop an integrated funeral home marketing plan, or you want to make both happen, contact FrontRunner's Jules Green at 1-866-748-3625 ext. 507 or jgreen@frontrunner360.com.
Ashley Montroy, Marketing Director at FrontRunner Professional, has committed herself to helping funeral professionals understand and excel in today's digital age. With a long-standing history in the funeral business and her father being a licensed funeral director for over 30 years; she grew up learning the family funeral business. Ashley holds a bachelor's degree from Carleton University and diploma from Algonquin College. Today, she continues to speak to over 15 state and provincial funeral association groups each year on funeral marketing in the digital age and protecting funeral firms online using experiences and examples from working with thousands of funeral homes in North America through FrontRunner Professional.