How to Master Your Funeral Home Social Media Marketing Plan (Part 3 of 5: Funeral Home Marketing Mega-Tips Series)
February 26, 2016
4352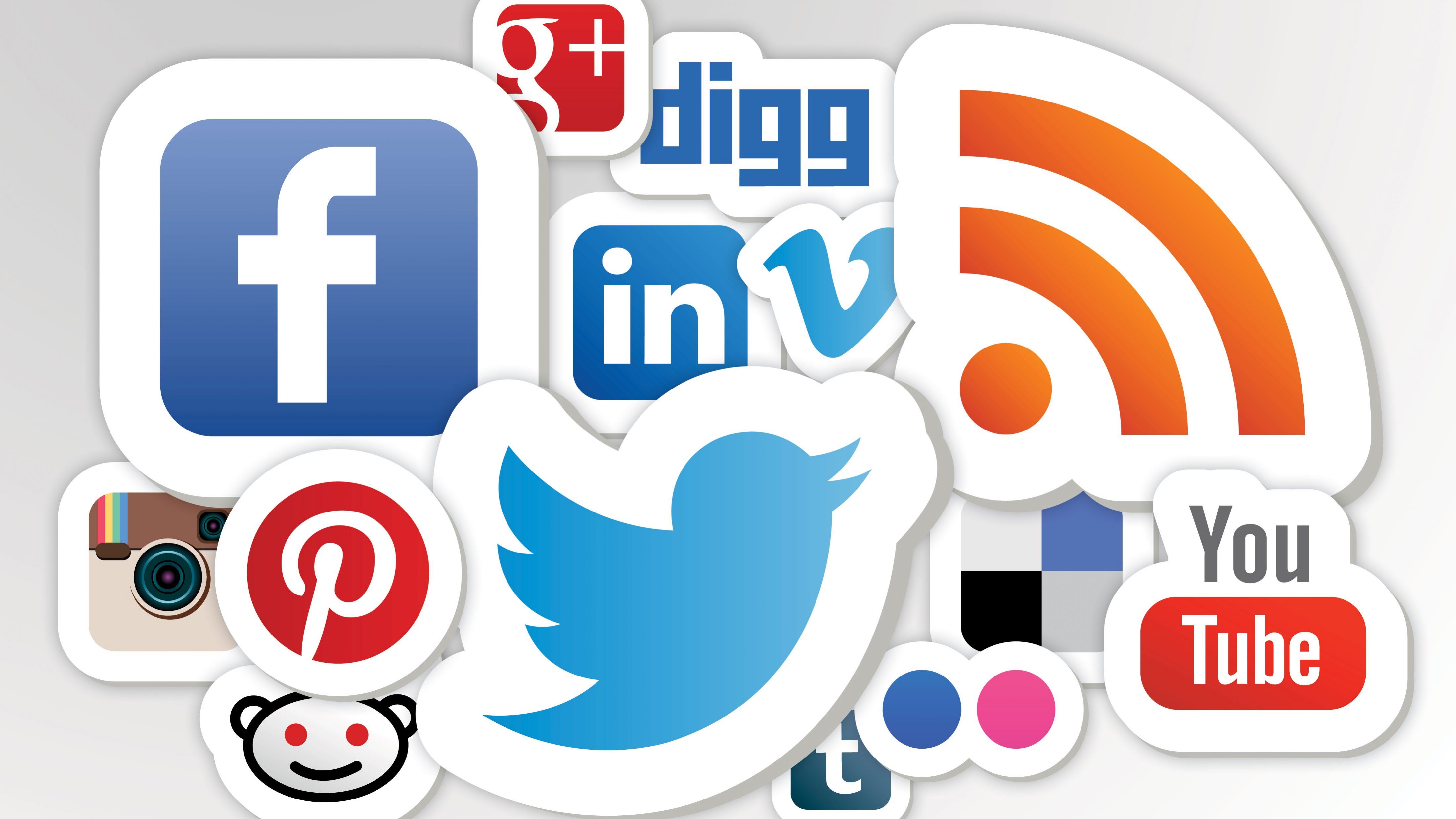 It's time to develop a plan to master your funeral home social media plan. If you are coming from Part 2 of the Funeral Home Marketing Mega-Tip Series: How to Build One Incredible Funeral Home Website, welcome back! We hope you learned some great tips and have a slew of new ways to make your firm's funeral home website stand out among the rest.
In part 3 of the funeral home marketing series, we're diving into the world of funeral home social media. So far, we've built a great base with your funeral home website and now it's time to use it (combined with other posting tips which you'll learn about) to grow your firm's fans and followers. You want more fans and followers, don't you?
Here are some funeral home social media tips to get you started:

Tip #1: Stop questioning social media for funeral homes, make a plan and do it!
Back in the days, being a part of your community simply meant attending local events, sponsoring community functions and physically being there. With social media and the Internet taking over the world, that's simply not the case anymore. According to new data, the average user logs 1.72 hours per day on social platforms, so with this being the new norm for your consumers, let's make sure you are a part of their new community.
Let's start with Facebook.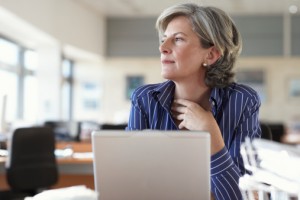 To Facebook or not to Facebook, is that the question? I personally speak in front of no less than 1,000 funeral homes each year about funeral home social media and general marketing. There's many in the room that don't think Facebook is the right place for them when we first start. Thankfully this changes by the end of the session but in those first few minutes, they are mistaken. It's my job to make sure they (and you) see the power behind social media for funeral homes.
As much as you may want or not want but feel that you have to do social media, you can't do it without a plan. There is nothing worse than going to work in the morning and thinking "what will I post today on our Facebook page?" only to watch yourself get too busy and tell yourself you'll do it later. Where is the strategy behind that? If you find yourself in this position, take a step back and ask yourself and your team:
What do you want to be known for?
What do you want people to say about your business?
What makes your business and your team unique?
Who on your team is willing to contribute?
Who will manage your social media pages? And properly manage it.
Tip #2: Do MORE with Your Facebook Page
So you made a Facebook page for your funeral business. You have some likes, you have some shares, what comes next? Find a quiet place and think about what your families ask you each and every day. Put yourself in your client's head and think about what they would want to see from you. Combine these with the questions you answered above, and you're well on your way to a solid funeral home social media plan.
The key steps to having an interesting 'feed' include: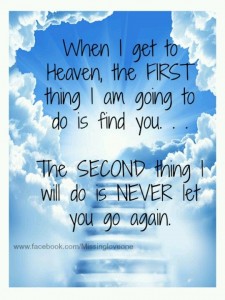 Consistent posts. One of the worst things I see out there from funeral homes is when I go to their Facebook or Twitter page and their last update was last June. The first thing I think: is this funeral home still in business? It is so important to update your pages regularly to keep your clients in the know – and to avoid being unfollowed!
Mixing up your content. I can't stress this enough! Your followers want to see different content. Don't just post obituaries, or nice poems and grief quotes. What do these things really do to make you more social with your community? How do these things help your community build a relationship with you? I mean, isn't that the whole point of social media? Social media for funeral homes is a great tool to let your followers know about staff milestones, accomplishments and day-to-day living, or events going on in your community that you're attending or sponsoring, just to name a few. You want to serve the families of your community, right? Use social media to let your community see your business' interests and values so they can build relationships without having to meet you first.
Tip #3: Use Your Funeral Home Website as a Posting Engine for Your Social Media Channels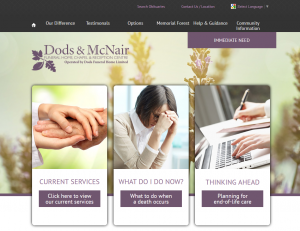 One of the most important uses of funeral home social media is driving traffic to your funeral home website. At the end of the day, this should be where you've spent a lot of your marketing time and efforts. If your funeral home website isn't full of resources for your families who spend much of their time Googling everything under the sun, it's time to reconsider your website provider or how much energy (or lack of) that you put into this powerful tool.
Not sure where your funeral home website stands? Let's do a little test:
Your client is on your Funeral Home Twitter page, they see your funeral home website link at the top, they click on it (success) and they land on the home page of your website. Now, what if your website has no useful content and the reader doesn't see anything attractive? What are they going to do? They are going to be bored in about a millisecond and close your website (fail). This is why choosing the right images and content for your website is so important. If you don't think your website will hold anyone's attention for longer than 5 seconds, you need to check out FrontRunner's Funeral Home website solutions.
Tip #4: Get Your Team Front and Center
If you are personally on Facebook, think about your interaction with your friends. Because of Facebook, I can tell you that I can sometimes go months without seeing my friends but because I see their day-to-day lives on Facebook, I feel like I don't miss a beat. This is a very important lesson for your funeral home as this is such a great way for you to build incredible, non face-to-face relationships, so you can be top of mind when they need you.
Who are the faces behind your business?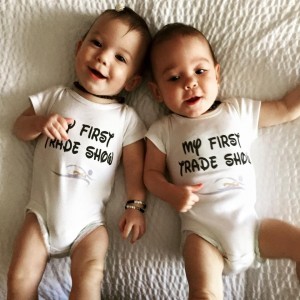 Whether you come from a family-run business or not, your online community wants to know what you look like, what you do for fun, how long you've been in the business and where you and your team came from. They want to see you as more than 'just a funeral director' and expect this from businesses today. Putting a face to your name makes you relatable, and using these channels is great for your business because it adds personality. Adding photos of all the generations in your family run business is a fantastic way to add some fun, interesting information to your site, and it's a great way to relate to your community. Got grandkids in your family-run business? People love babies, throw up some cute photos with a nice caption and there you go, watch the 'likes' flood in – while showing them your family business. I mean, check out the FrontRunner twins in this picture repping their first trade show gear. How can you not smile?
Tip #5: Invest in Funeral Home Social Media Advertising
While Facebook used to be a play to play game, it's simply not the case anymore. Creating an advertising budget is necessary today when it comes to funeral home social media. You can set a budget, target only the people in your service area and watch what your money is buying you in return. Facebook offers a lot of very useful information regarding how many people are seeing your ads, and how many people are clicking on them on an hourly, daily, monthly, and yearly basis, so it really is smart business advertising.
Tip #6: Position Your Pinterest Page as Your Community's Idea Bank
Creating a Funeral Home Pinterest page is an innovative way to educate your families and be their go-to resource when they look for those ideas to remember, celebrate and honor a life lived. With Pinterest users on the rise, it is no wonder businesses are catching on.
Creating different 'boards' is a great way to output useful information and even sell merchandise from your funeral home website. Your boards, which are themed groupings of photos, links and articles can include anything from cremation jewelry (for sale) to personalized service ideas, to home cooked comfort foods. Just take a look at the funeral homes on Pinterest today.



Are You Ready to be a Part of Your Families' "New" Community?
You can do this! Social media marketing for your funeral home is exciting and full of business opportunities. It doesn't need to be scary. With the right plan, the right content, and the right audience you can use it as not only a business growth tool but as a way to step outside of being a just a logo and into that fun, social and human member of your community that needs to be seen to build the trust and relationship they are looking for.
Need some help? The FrontRunner marketing team can help take your social strategy from blah or non-existent to something truly unique and engaging. Visit us online or give us a call at 1-866-748-3625. And of course, if you are a funeral home taking advantage of social media, we want to hear your thoughts below!
Until part 4 of the Funeral Home Marketing Series. Stay tuned!
Ashley Montroy, Marketing Director at FrontRunner Professional, has committed herself to helping funeral professionals understand and excel in today's digital age. With a long-standing history in the funeral business and her father being a licensed funeral director for over 30 years; she grew up learning the family funeral business. Ashley holds a bachelor's degree from Carleton University and diploma from Algonquin College. Today, she continues to speak to over 15 state and provincial funeral association groups each year on funeral marketing in the digital age and protecting funeral firms online using experiences and examples from working with thousands of funeral homes in North America through FrontRunner Professional.