FrontRunner's One-Write Logic Helps You 'Get Organized'!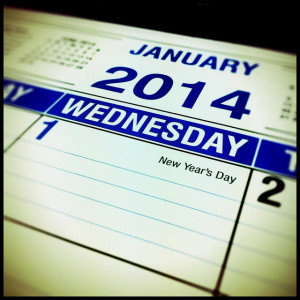 Did you know January is Get Organized month? I sure didn't. In fact, I was so delighted that the hectic days of November and December were behind me, I didn't even consider anything other than sitting back and relaxing in January. But, I learned about Get Organized, a campaign sponsored by the National Association of Professional Organizers, early enough in the month to actually get involved. After all, almost everyone I know–including me–could benefit from getting more organized.
Here's Something Else
There's actually a magazine devoted to the subject. Published by the Los Angeles chapter of the NAPO, the Getting Organized Magazine offers readers lots of tips and clever ideas to help them get organized and stay organized. In fact, the lead online article is titled "12 Things to Simplify your Work Day", which sounded intriguing to me. Dated December 3, 2013, their recommendations included:
Starting early
Limiting your workday
Batching distractions
Limiting meetings
Scheduling big blocks of creative time
As funeral professionals, many of you already start your workdays early and on most days, there's hardly a chance to limit the length of time you spend in the funeral home caring for families. Batching distractions, limiting meetings, and scheduling big blocks of time (creative or otherwise) also don't sound very reasonable when your responsibilities include being available for families at all hours of the day and night. With that kind of commitment as your driving force, there's not a lot you can do to limit the length of your workday or adhere to an organized schedule.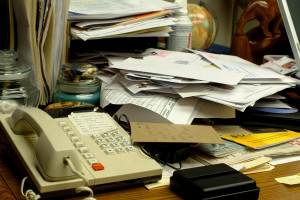 Don't Lose Hope!
Despite your often unpredictable work schedule, there are two suggestions worthy of our attention. According to the article, there are two easily achievable ways to become more organized despite the pressures you face. They recommend that you:

Automate. The fewer repetitive and routine tasks you have to do, the more time you'll free up for important work. Automate wherever possible.  Have people fill things out electronically, or get information from your website instead of emailing or calling you.
Eliminate paperwork. If businesses and organizations could have paperwork filled out electronically, it would save a lot of paper, copying, filing, and duplicate effort. Whenever possible, eliminate paperwork in favor of digital. (This might be more of a long-term move.)
I can hear you muttering in dismay, "Yeah, right; automate and eliminate. How?"
Here's how: adopt FrontRunner technology designed for efficiency and driven by our proprietary one-write logic. It allows you to enter vital information into your system once, because it pushes the data wherever else you need it to go. Here's what Kevin Sullivan from Sullivan's Funeral Home in Horsehead, New York had to say about our one-write logic when we asked this question: "What would you say to a funeral home who is not currently taking advantage of a single-data entry solution?"
"Wow, let's see. They are doing work at least three times more than they should.  There is a new way to handle your office, streamline, efficient, definitely time and cost savings!"
When we asked if our one-write technology has made it possible to find extra time – at least within the early phase of each client arrangement – because of the simplicity provided through the one-write logic,  the response from Sheila Goodyear of Central Funeral Homes in Grand Falls-Windsor, Newfoundland was equally as positive:
"Yes, I can jump right to other parts of the arrangement, as I know the information will populate the rest."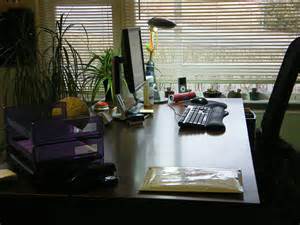 And, here's more really good news: you don't have to worry about a steep learning curve in the process. FrontRunner's funeral home technology is designed with simplicity in mind. Our product training specialists, the online presentations in our Virtual Learning Center, and our stellar tech support team (should you need it) all work together to get you up and running, and keep you running, strong and sure into the future.
In short, from our app-based websites to our innovative management software solutions, FrontRunner will help you provide the quality of service your families expect and help keep your office organized in the process.
 FrontRunner Can Help Your Funeral Home Celebrate "Get Organized" Month
Maybe celebrate isn't the right word. But, whatever word you use, FrontRunner will bring some big changes to the way you do business. I invite you to contact us to arrange a demo to learn more about how we can help you simplify and streamline your funeral arrangement and management processes, and get your work space more organized.