NFDA 2018 Preview: See You In Salt Lake City!
Headed to NFDA's annual convention and expo this year? This preview guide offers everything you need to prepare for the show and make it a success.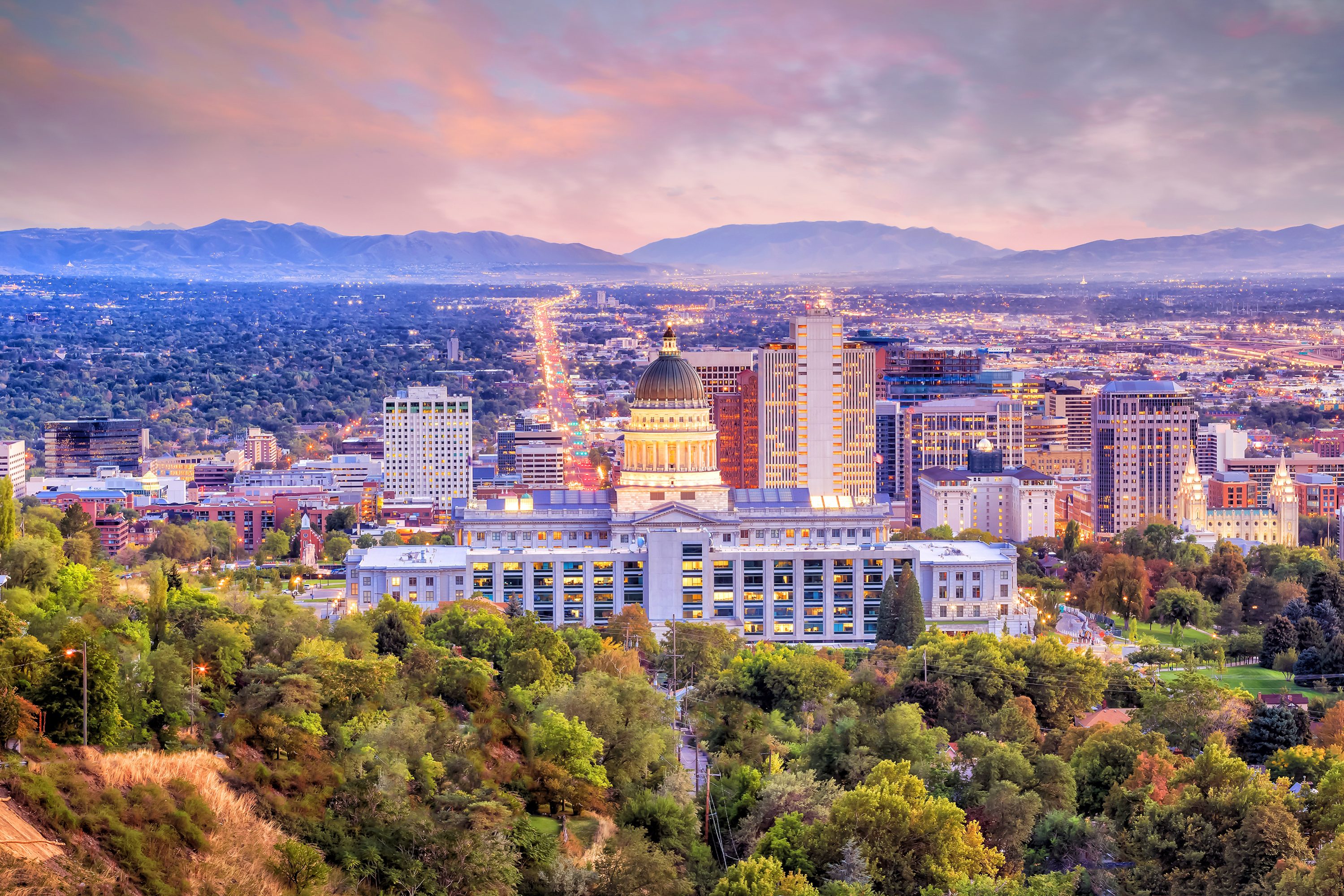 On October 14 our team will touch down in Salt Lake City for the 2018 NFDA International Convention and Expo. This year's event is geared up to offer attendees a great experience with plenty of incredible sessions, a lineup of influential speakers, and what is sure to be a floor filled with the latest and greatest that all parts of funeral service have to offer. Also, Salt Lake City, itself, is a vibrant place with a selection of things to do, see and eat. Here is a quick guide to making the most of your time at the convention, having fun while visiting the city and what you can expect from the FrontRunner booth.
Sessions That Can't Be Missed
There are so many great sessions happening at the show. Finding time to fit them all in will be a challenge. The general session keynote speakers are former First Lady of The United States, Laura Bush and Former Mayor of New York City, Rudy Giuliani. Bush will speak to attendees on Monday, October 15, at 9:45am and Giuliani will give his talk, entitled "Principled Leadership: In The Face Of Change and Crisis," on Wednesday, October 17 at 12:45pm. The workshops are going to offer attendees a dynamic educational experience. This year's speakers are tackling some interesting topics and pushing the boundaries for what is possible in this industry. FrontRunner's Chief Marketing Officer Ashley Montroy will be teaching "Social Media Success Stories" on Monday at 7:30am. Her session is all about helping funeral homes navigate the world of social media and sharing real examples from over 100 firms that have been successful on channels like Facebook and Instagram. You do not want to miss it.
Another can't miss session is "Going Home: The Resurgence of Home Funerals" by Caitlin Doughty, funeral director and owner of Undertaking LA on Tuesday at 9:45am. Then on Wednesday at 8am, Lacy Robinson from NFDA, Ed Defort, Editor of NFDA Publications, and David Nixon, President of Nixon Consulting, Inc, will present "Asked and Answered: Today's Consumer Preferences." This is an extraordinary session that will cover NFDA's latest data on what consumers are looking for and demanding from funeral professionals.
Things to Do in Salt Lake City
Salt Lake City is not as big as Philadelphia or Boston, but the city has lots to offer with a variety of historical and religious landmarks, museums, natural scenery and activities for all ages. If you do have some spare time between sessions, the convention floor or social events, consider taking a trolley tour around the city – it is a great way to get the most of a short time in Salt Lake City. You could also visit the Natural History Museum of Utah, Temple Square or Liberty Park. However, if all you have time to do is grab a bite to eat, there are some pretty cool options. For example, downtown has many unique establishments that you could check out including Bambara, a great spot with seasonal menus, and Takashi, a Japanese restaurant with rave reviews. These are just some of our suggestions. No matter what you do, though, we hope that you have fun and stay safe while in town for the 2018 NFDA International Convention and Expo.
Don't Forget to Visit Booth #1207
Come and see the FrontRunner team during the show at our booth #1207. We have the most significant savings of the year available on our technology and marketing services. For starters, show attendees get 25% off any solution we offer, and we also have a special promotion called the Ultimate Marketing Package that puts together a new (or upgraded) website, social media and search engine marketing services, blogging and more. If you come and visit us at our booth (or even if you can't make it), this package is available for 50% off. You will also be able to enter to win a Caribbean cruise for two as part of our 2019 FrontRunner Workshop Cruise. Also, on October 15, we will officially open pre-sale for our new preneed marketing program, LeadGen. You do not want to miss out on all that, do you?
We look forward to showing you what we can do to help your business grow in 2019, meeting new faces and catching up with members of the FrontRunner family. We can't wait to see everyone in Salt Lake City. Safe travels!
Brandon is the Marketing Communications Manager at FrontRunner Professional. He holds a Social Sciences degree from McMaster University and a Graduate Certificate in Integrated Marketing Communications from St. Lawrence College. His creative writing and innovative ideas bring new life to the company, FrontRunner's clients and funeral directors world-wide.