Stand Out from the Competition with These Funeral Home Website Customization Tips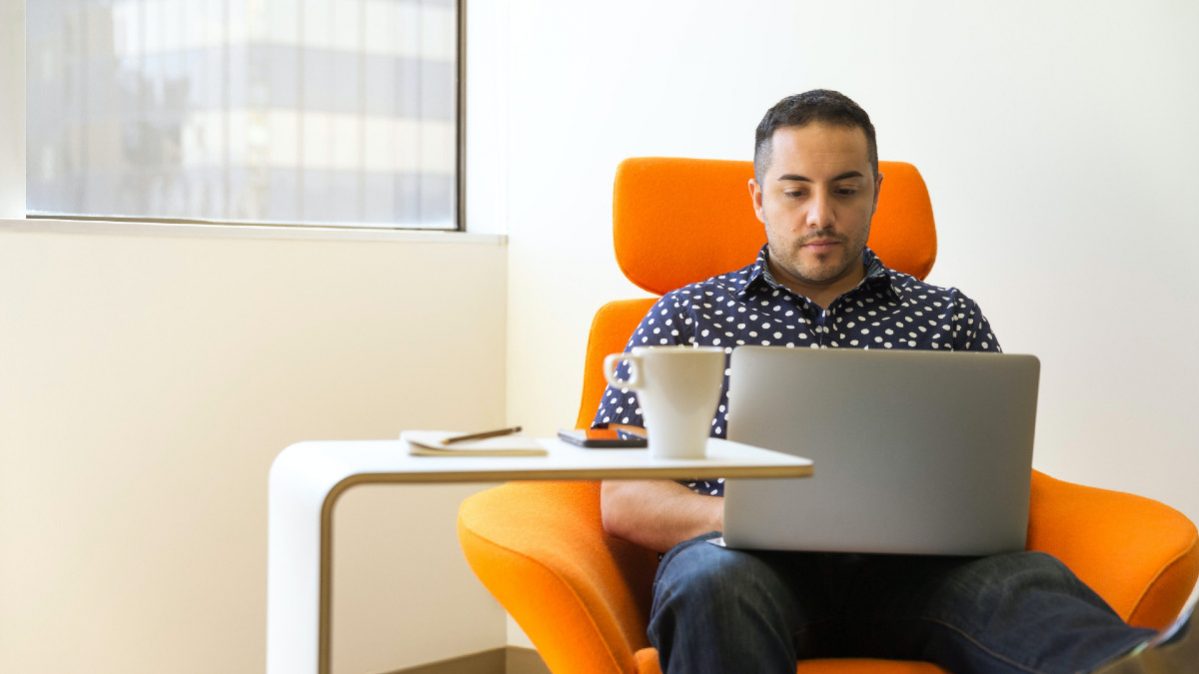 We know that one of the biggest fears that funeral directors have about their website is that it will look like everyone else's. So, that's why we want to take some time to go over some easy website customization tips.
A whopping 73% of businesses invested in their website's design so they could stand out from the competition, per Adobe's 2018 Digital Intelligence Briefing.
Not only do you stand out among your competitors when you invest in your website's design, but you also give your families a better user experience. This way, they can quickly and easily find the information that they need.
Ready to get started? Let's go over three simple website customization tips.
1. Make your funeral home's brand known right from the start
By following your brand guidelines, you can easily make your funeral home's brand known to your families right away when they first visit your website.
For example, these are a few quick and easy ways to customize your website to your brand:
Use your brand's colors throughout the website, such as in the background color, text, and imagery. Just make sure that your families can still read the content and that it isn't distracting. For instance, when you visit the FrontRunner website, you'll notice our signature bright-orange color. But we also balance it with plenty of white space, so it isn't overwhelming to our users.
Add your funeral home's logo to your website. If you haven't updated it in a while, it might be a good idea to do a revamp to make sure it still fits your brand. Some best practices to keep in mind when designing your logo are to keep it simple and evergreen – which means that the logo won't become outdated in a few years. Because let's face it, you don't have the time to redesign your logo every few years, so it's important to get it right the first time.
When in doubt, you can ask your website designer for advice on what would work best for your website and your brand. And if you don't have any established brand guidelines yet, like a logo and brand colors, they could give you some suggestions.
2. Personalize your website content to your funeral home
It's a huge time saver when your website designer provides you with prewritten content and stock imagery for your website. But that doesn't mean you should stop there!
First off, you can take a few minutes to go through the prewritten content and personalize it to your funeral home. You also can look through the images and find any you may want to swap out with something else.
Then, you can add any other content and imagery that's special to your funeral home, such as:
Adding a staff page to your website with employee photos and bios, so your families can get to know who they're working with for their loved one's care.
Customizing your about page to include your funeral home's history in your community and photos of your facility.
Creating an events page to let your families know about your upcoming events and share photos from previous ones.
Adding anything else that lets you add your own flavor to your website. Just make sure that you're not creating too many tabs or adding too much content, as the rule for website content is that less is more. If you're not sure, talk to your website designer for their thoughts.
3. Keep families educated and informed about funerals and your firm
Having a blog on your funeral home's website is a great way to stand out from the competition, as you can become a resource to your families and show what makes your firm unique. Not to mention that it helps your SEO since you're keeping traffic on your own website instead of sending families elsewhere. But you can learn more about taking your funeral home's SEO from a mess to success in our eBook.
On your blog, to educate your families and keep them updated on what's happening at your funeral home, you could:
Include any recent updates about your firm, like new hires or renovations to your facility.
Educate your families about funerals, grief, and other important topics, especially if they're funeral planning for the first time or grieving a sudden loss.
Share updates from your latest event, whether it was in-person or virtual.
For even more blog post topic ideas, check out this blog post.
You can create a regular posting schedule, such as posting every week or every other week. Or if you don't have the time to keep up with a blog, consider hiring an intern to write them for you.
Connect with your families in a whole new way
FrontRunner websites are funeral homes websites that are simplified, as they're easy to create but impossible to forget. The drag and drop editing feature makes website customization easy for your funeral home. Plus, you can take advantage of pre-written content, a library of licensed images, and several e-commerce tools. You also can get a quote on a new logo design.
 
Click here to book a free 15-minute demo to see a FrontRunner website in action.