The Top 5 Reasons FrontRunner Clients Love the New Online Manual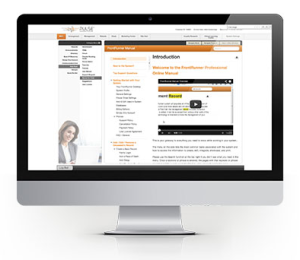 If there's one thing that's certain in the funeral profession, it's the fact that funeral directors don't have 9-5 workdays. When they finally have time to sit down at their desks to add records, make changes to their funeral home's website, or find some additional marketing resources to grow their business, chances are good that they are doing so long before or after 'normal' business hours. And, when they have questions about the technology, they need to find the answers quickly.
FrontRunner has stepped up its online support to make finding solutions simple and fast no matter the time of day or night. The Virtual Learning Center now includes an updated online manual with videos, strong search functionality, and helpful tips.
With the new manual being live for just a few short weeks, we have already heard amazing feedback so we wanted to take a few minutes to highlight some of the things FrontRunner clients love about this new support tool.
#1 If You Are New to the System, There is a Section Just for You!
Funeral firms that are new to FrontRunner and even those that have used the system for years may want some quick tips on how to get started or a refresher on accessing the basic features.
Short descriptions about logins, adding and editing records, and editing your website outline what steps to take to get the job done… all on one page.
#2 If You're Thinking It – Someone Has Likely Already Asked It.
If you can't remember how to do something, know that you're not alone.There is a good chance that others have asked for help before you. That's why the Top Support Questions page is ideal.
It lists the most common questions asked and answered. There is a wide range of topics – everything from printing forms and editing Book of Memories messages to correcting Google Maps and adding charities.
#3 Short Video Clips to Show You Exactly How to do Something
If you only have a couple of minutes and need to learn how to work a part of the system that's new to you, short-and-to-the-point videos are now available. In just a couple of minutes, you will see exactly how to  accomplish a task. Each video guides you through every step and offers quick tips along the way.
#4 Answers at Your Fingertips. Search In Seconds!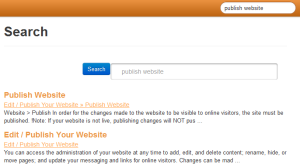 The new FrontRunner Manual has an extensive menu but if you would prefer to skip the navigation, the search functionality is simple.
Type in what you need to know like 'publish website' and the results are clearly displayed and linked to the page in the manual where you need to go.
#5 Download the Entire Manual or The Page That You Need and Save as PDF.

If you prefer to have all information in one file that you can download and refer to at any time that you're offline, the 'Download as PDF' option is for you. Located below the menu on the left, simply click on the button and save to your computer. You can even print off key pages that relate to your needs with the system. (Keep in mind though that every time the manual is updated with information about new features or functionality, the PDF version will be updated as well.)
The FrontRunner Online Manual can be easily found within your system once logged in. Just look in the top right corner for a blue Virtual Learning Centre button. If you notice something within the manual that your particular system does not include but it could help with your business, don't hesitate to contact the Success Team.