Funeral Home Marketing: 6 Ways To Use The New iPhone 7
September 9, 2016
1832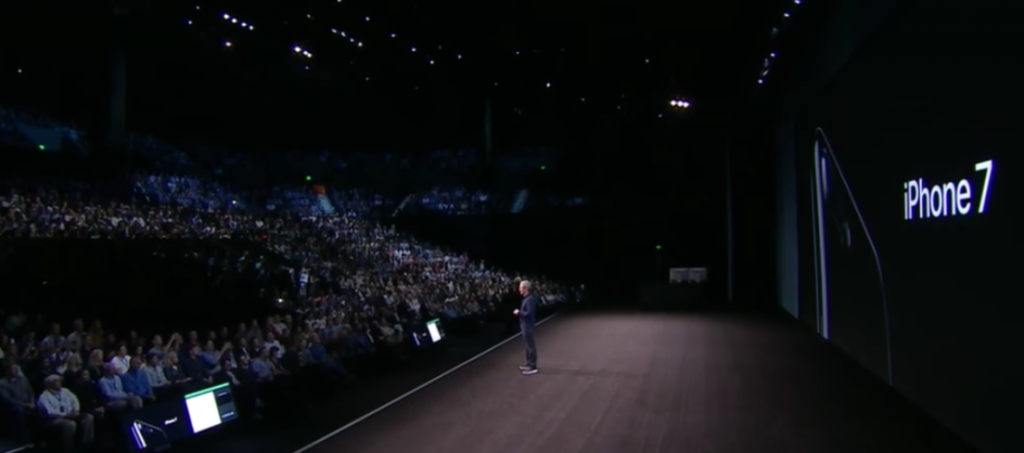 When it comes to funeral home marketing, or any marketing for that matter, the biggest challenge is connecting with audiences spanning multiple generations. Today's businesses are tasked with marketing on many different platforms and incorporating diverse messages to cover all the bases. On one hand, there are younger consumers who do not know of a world without smartphones. On the other, there are older generations who prefer traditional communication and feel digitization is too impersonal.
So how does your business stay ahead of trends without forgetting about older consumers? For funeral home marketing, the trick is gaining a thorough understanding of how people receive messages and their preferred way to receive those messages.
In this day and age, it is important to firmly grasp the idea of mobile computing and more specifically the way people use smartphones. It goes without saying that most people have these devices in their hands. As a result, it is crucial to explore what this technology can do for your funeral home. And by that we mean using smartphone technology to bring your funeral home marketing to another level.
Earlier this week, the Bill Graham Civic Auditorium in San Francisco was filled to capacity as the tech world (not so) patiently awaited the eleventh version of Apple's iPhone. Since first being released in 2007, the wildly popular smartphone has captured the eyes, ears and hearts of consumers with easy-to-use technology, all to practically applicable in everyday life. Not unlike previous models, the iPhone 7 has been highly anticipated, with everyone keen to find out what new heights the tech giant will reach.
Such events have become a duly welcome staple in the consumer diet and Apple CEO Tim Cook once again dazzled by delivering a high level outlook in the brand's signature keynote style. If you have time, check it out here. The iPhone 7 truly presents an amazing opportunity for funeral homes to connect with consumers of all generations right from the palm of a hand. In celebration of the new technology, we have come up with a list of ways it can do wonders for funeral homes and their marketing efforts. So how can the iPhone take your funeral home marketing to the next level? It all has to do with providing consumers with an experience.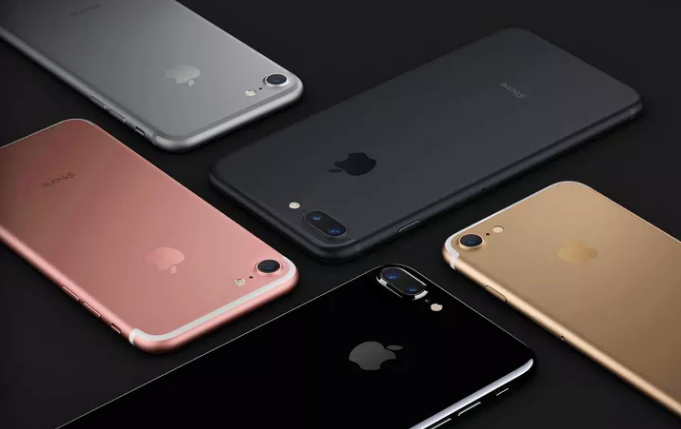 Make Use of Apps, Internally
Instead of seeing the iPhone as frivolous technology, think about what it can do for your business. Apps are more functional than ever, and there some that can be very useful for organization, staying connected with your staff and content creation. We suggest you check out Slack or Evernote.
* Yeah, you may need to take time to learn how these apps are used. But it is a worthy investment for your business. Not a waste of time.
Produce Better Visuals
A large part of what you do is providing a welcoming, warm and aesthetically appealing environment for your families. With the most advanced smartphone camera ever created, the iPhone 7 allows you to shoot quality photos and video of your funeral home, your staff and the experience families want without needing a professional photographer. When it comes to producing stunning visuals for your funeral home marketing, the iPhone 7 has changed the game.
Become a Force on Social Media
With the ability to produce organic content that really showcases you and your team, you will be able to improve the quality of your social media presence. You may still need us to manage your social media presence but giving consumers a more authentic snapshot of what your funeral home has to offer can only bring more business and positive attention your way. Maybe consider starting an Instagram account for your funeral home. The new iPhone is specially paired with Instagram to offer the best visual experience on the market.
Multitask Like a Millennial
Do you ever wish that you could be on a call with families, look up information and still complete other tasks? Well with the new Airpods that comes with iPhone 7, you will be able to take calls and still use your phone on the fly. Set aside time to learn how to multitask like the kids do. You can take audio notes or get help from AI Siri as well.
Offer More Convenient Service
Let's face it. Families are not always able to come visit your funeral home. Instead of trying to connect the dots over the phone, maybe offer a Google hangout or Facetime visit. If that is not an option, create a video or take some photos to truly show them what you can do.
Change your Funeral Home Marketing On the Fly
Now you can produce amazing visuals, multitask like the kids do and tell a more appealing story of your funeral home. With all of these appealing changes, it will now be possible for your firm to be ahead of technology and not miss out on any opportunity to connect with any audience. The iPhone 7 is the tool that can help you do whatever you need to take control of your funeral home marketing and adapt to any change that the industry throws your way.
The Skinny
With innovations like the iPhone 7, it is always helpful to look into how they can help your business. This phone will help your funeral home be more productive through the use of apps, produce professional visuals, build a better social media presence and multi-task like the kids. All of this will allow you to create a more enriched, convenient consumer experience and change your marketing materials on the fly. if you can leverage this technology to drive your business forward and provide a user experience that does not require face-to-face, you win. To get started, all you need to do is explore the iPhone 7 as you would any other investment in your business. The first step to improving your funeral home marketing, is getting your hands on the best of the best. Right now, that means Apple's latest product.
Any Apple addicts have their iPhone 7 on pre-order? We want to hear what excites you most about this new technology. Hit us up on Facebook or Twitter!
Brandon is the Marketing Communications Manager at FrontRunner Professional. He holds a Social Sciences degree from McMaster University and a Graduate Certificate in Integrated Marketing Communications from St. Lawrence College. His creative writing and innovative ideas bring new life to the company, FrontRunner's clients and funeral directors world-wide.