Cremation Strategies, Certification & Tributes
Registration is now open for this year's Cremation Strategies Conference , which takes place November 12th in St. Pete Beach, Florida. The one-day event is packed with experienced and knowledgeable speakers who will focus their talks on catering to all cremation families and earn you up to 5 Continuing Education Unit (CEU) credits.


If you aren't reaching out to cremation families and helping them recognize the value of memorialization, then you'll only have yourself to blame when competitors boost market share at your expense.
A strong message from Kates-Boylston Publications but it certainly defines what funeral directors across North America are facing today. As the number of cremations continues to rise at unprecedented rates, organizers of the are clear that ignoring the new reality is (and will continue to be) bad for business.
Instead of just accepting cremation, it's time to embrace it and start reaping rewards for yourself and your families.
Help families understand all their options.
Promote the value of permanent memorialization in a cemetery.
Leverage social media to connect with families that prefer cremation.
Price products and services to make a healthy profit.
Boost goodwill by catering to niche markets.
FrontRunner will be there to teach attendees marketing best practices!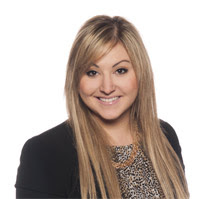 Ashley Montroy, FrontRunner Marketing Director, will focus her talk on Finding and Connecting with Cremation Consumers. If there were ever a time in the history of funeral service to take a step back and truly evaluate your firm's marketing strategy and budget – it is now!
Ashley will deliver tools and insights so you can get more fans, more referrals, and more business. Learn how to:
Design a website that meets the needs of today's connected consumers.
Minimize the impact of negative online reviews, and make the positive ones easy to find.
Develop a coherent and effective social media marketing strategy.
Turn your families into your biggest advocates
Other industry experts include:
Julie Burn, Cremation Consultant: Permanent Memorialization: What We Need to Share with Cremation Families. Julie will examine how funeral firms are interacting with cremation families, the shortfalls, and what needs to be done to ensure families receive everything they want and need.
Dan Isard, The Foresight Companies: How to Make Money in the Cremation Business. Dan will focus on how funeral firms can earn a healthy return when serving cremation families by setting the right prices, offering relevant packages, and avoiding operating pitfalls.
Ron Salvatore, Matthews Cremation Division: Pets, Alkaline Hydrolysis and More. Ron will discuss opportunities to boost market share by serving pet parents, offering greener options, or extending the life of cremation equipment.
Lacy Robinson, Aurora Casket Co.: Beer, Barbecue and The Beatles: A Creative Approach to Overcoming Challenges. Lacy will provide an overview of how to help families plan memorable celebration of life events, handle cremation inquiries correctly, and improve cremation packages.
This type of guidance couldn't come at a better time as funeral firms search for ways to attract families who want cremation services. According to the National Funeral Directors Association (NFDA), in 2012, the national cremation averages were 43.17% in the U.S. and 63.18% in Canada. This compares to the 1970 rates of 3.56% and 5.89% respectively. Meanwhile, the Cremation Association of North America (CANA) predicts the number of cremations in the U.S. to climb to nearly 70% of all services by the year 2025.
Further, internet-savvy and price conscious families are doing their homework and shopping around for the best priced arrangements before they reach out to any funeral firms. It only makes sense that funeral firms give families what they want because if they don't, there are other companies out there that are more than willing to offer what you won't and harm your bottom line.
Visit the Cremation Strategies Conference website to learn more about the schedule of speakers and to reserve your spot. You can book online or by phone, fax, or mail.
Tour a state-of-the-art Cremation Tribute Center
As an attendee of the Cremation Strategies Conference, you can also visit the Anderson-McQueen Cremation Tribute Center. Anderson-McQueen has responded to the increased demand for alkaline hydrolysis in Florida by offering Bio Cremation services.
During the free tour, you can learn more about how this company attracts and connects with families and teaches them about all the cremation options available.
Following the tour, there will be a reception and networking opportunities.
Additional Cremation Certification Opportunities Also Available
As a crematory operator, funeral director, or funeral home owner, you will also have an opportunity to earn up to 6 CEU credits at the Crematory Operations Certification Conference. On November 11th, one day before the Cremation Strategies Conference, the agenda includes courses that focus on boosting cremation revenue and protecting your business. You can learn how to better:
Operate a cremator safely and effectively
Document cases in order to avoid lawsuits
Evaluate third-party operators and minimize risk
Determine if it makes sense to buy a cremator
Work with local agencies and regulators
The speakers include Bob Boetticher Jr (President-Elect of CANA); Chris Farmer (General Counsel for CANA), and Larry Stuart Jr. (President of Crematory Manufacturing & Service). You can register online or print the registration form to fax or mail in.