The Ultimate Guide to Funeral Home Video Marketing
Video marketing is a powerful medium to promote your services and communicate with families. In this guide we discuss different types of videos and what you need to do to start producing professional looking videos for your firm.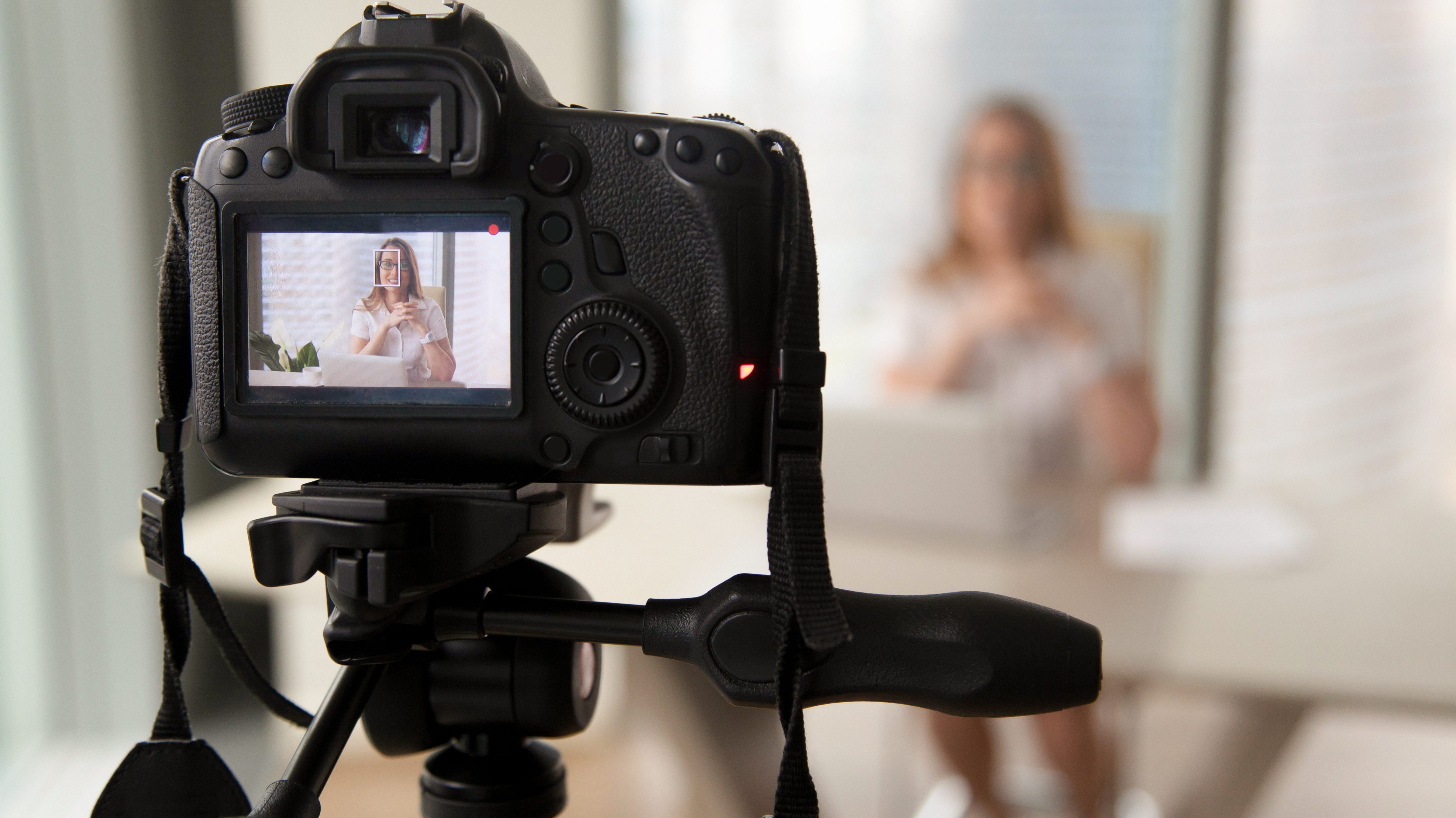 Video content has transformed the marketing landscape. With the emergence of websites like YouTube, today's families love to consume their digital content by watching videos. Any major website you visit today will have some sort of video content available throughout it. In 2020, it's estimated that 80% of the content on the internet will be video.
Before the internet, television and films were the only way to view this content. It was expensive to create and also costly to have a commercial played during a tv break. Nowadays though, you can go and film a video in minutes and have it posted online. Nearly everyone carries a smartphone in their pocket. Many of which now have components to produce professional-quality videos. In fact, we previously published a blog post on the secret to making professional videos with your smartphone.
Why You Need to Start Using Video Marketing
It's safe to say that video is popular and the popularity will only continue to rise. Aside from the stats, just think about your online experience and how you like to consume content. A video combines text, audio, and visuals in a way like no other medium. Videos can transfer messages and evoke emotion like no other type of content.
The stats really speak for themselves. Simply put, video marketing can help get more eyeballs on your funeral business and increase conversion rates. Check out the stats below:
More than 50% of consumers prefer to see video from brands than any other content type (Hubspot)
Videos on landing pages increase conversion rates by more than 80% (Hubspot)
On average, users will spend 88% more time on websites with video (Oberlo)
72% of individuals prefer video rather than text when learning about a service or product (Smart Insights)
As you can see, today's families are visual. They want to consume content by watching it. Including videos on your website can really help improve communication and keep people on your website longer. If you look at our website for instance, we include a video on nearly every page. When we rebuilt our website earlier this year, we knew that it was something we should be prioritizing to add to the content already there.
Types of Video You Can Use for Your Funeral Home
When it comes to funeral home video marketing, there are plenty of different videos to make. First, think about your audience and ask yourself what some of the common questions they have are. Now, think about how you can address these through video. For funeral homes, educational content is very important. Death isn't something people deal with every day. It's natural for people to have questions about grief and making arrangements. These aren't the only videos you can make though. Some families may want to know more about your firm, your values, and what you offer.
Video Testimonials
Social proof is powerful. People want to learn about the experiences other families have had when they're deciding who to work with. Rather than just posting a written testimonial on your website or Facebook, create a video testimonial instead. With video, you can see the emotion on a person's face as they talk about their experience with the firm. Furthermore, seeing and hearing someone say these words can feel more authentic and trustworthy.
Staff Profiles and Interviews
Would you rather watch an interview or read the transcript? Videos are a great way to share a lot of information and make it easy to take in. As I'm sure you've experienced before, families want to know a bit about your or your firm if they're going to work with you. Videos that feature your staff and let you talk about what makes your firm different and make people feel like they know you a little better. This can be very powerful and get more families walking through your doors.
Show Off Your Facilities
Photos are great but they only show a snapshot of a room within your facilities. If you want to show what your firm different, consider filming a tour of your facilities. One advantage this has over traditional photos is you can show off the entire space and talk about what you have to offer – something that isn't always accomplished with just photos.
Brand Videos
In most cases, a brand video is part of a larger overall project or advertising campaign. The purpose of these types of videos is to showcase your firm's high-level vision, mission, values, and products or services. When producing these kinds of videos, the overall goal is to intrigue and attract your target audience. While at the same time, building awareness around your company and what you do.
Event Videos
Do you host annual events at your funeral home like seminars or special ceremonies. Maybe you organize charity events or fundraisers. Whatever the case may be, event videos can help recap these events for people who couldn't attend. More importantly though, this footage can be used when marketing future events to show people what they can expect if they attend.
Feature Services and Products
Does your firm specialize in planning one of a kind celebration of life events? Is your arrangement process different than other firms in your area? Perhaps your services include something not offered anywhere else. Video marketing is an excellent way to discuss and feature what makes your products and services special.
Educational Videos
As mentioned earlier, most people only deal with death occasionally. For some, this might the first time they've lost a loved one and needed to make arrangements. Naturally, people will have questions when visiting your website or social media pages. Educational videos allow you to discuss topics like grief, cremation, or burial practices that the average person may not be familiar with. Creating video content the provides families with answers to common questions not only demonstrates your expertise but also helps build trust.
Making Simple Videos For Beginners
You've read the stats and you've looked at the different kinds of videos you can make. Are you ready to start actually producing these videos? While it's easy to just pick up a camera and start filming, there are some things you need to think about if you want your videos to appear professional.
Planning The Video
Before you start filming your video, make sure to take some time and plan it out. The best filmmakers don't just have an idea and go. They take time to plan out a location, think about the audience and how they'll see the video, what the goal is, and more.
Here are some questions to ask yourself as you begin planning.
What is the goal/purpose of the video?
How and where will the video be used? Is this video going on your website? Will it be used on YouTube or on Facebook? Will it be used in an email?
What type of video do you want to do?
What are the creative and financial requirements?
Scripting and Storyboarding
The next step in planning a video is to start thinking about what you want to say and how the video will look. Taking the time to write a script and sketch out a rough storyboard can be very helpful. A storyboard is drawing where you map out what each scene (or shot) in your video will look like. When you read the script alongside the storyboard, you should be able to picture exactly what you want the video to look like.
We're not all actors. Some people may have trouble following a script word for word. If you don't want to write outlines for people to say, at the very least outline some talking points so the person on camera has some guidance before you hit record.
Understanding Your Camera
Oftentimes many businesses shy away from using video because they feel like they do not have enough expertise to do it. However, simple videos can be done by anyone with a little practice and equipment that is not really high-end.
Believe it or not, major companies have produced professional commercials with just a smartphone. Check out this commercial by Samsung that was directed by one of YouTube's top creators, Casey Neistat. In the video, all of the footage was shot on Samsung's Galaxy S8 phone to help promote its capabilities.
For more info on camera equipment and what you need for great-looking videos, check out our post on making professional videos with your phone.
Audio Quality
Audio is an important but often overlooked part of video production by amateur filmmakers. People focus so much on how a video looks that they don't invest as much into how it sounds. As mentioned in the link above, audio quality should always be just as, if not more important than the video quality. If you want to improve the quality of your smartphone's audio, consider picking up the Rode smartLav + Lavalier Mic, a product from one of the most trusted names in audio equipment.
Lighting
It doesn't matter how good your camera is if you don't think about lighting. A poorly lit video can lead to a longer editing process and less quality looking shots.
Three-point lighting is a technique to ensure the overall shot is properly lit. With this, a key light is placed next to the camera to shine directly on the subject. The fill light is placed opposite the key light and is used to fill in shadows. Lastly, the back light is used to light up the area behind the subject and help create more depth.
Editing
Editing is arguably the most important part of producing a video. It's where you bring together visuals and audio to create your vision. Simple things like background music, color correction, and audio mixing can greatly improve the final product and how the video is received.
Don't be scared of the editing process. There are plenty of online apps available to make this process simple even allowing you to edit videos from your smartphone such as Splice for iPhone and Powerdirector for Android.
If you want to step it up a notch, you can install more advanced video editing software – Final Cut Pro or Adobe Premiere Rush.
There are thousands of free online tutorials on how to use this video editing software.
Want To Learn More About Video Marketing For Funeral Homes?
Video is one of the most powerful mediums to help build connections with people and bring them together. At FrontRunner, we're passionate about helping funeral homes make the most out of the technology available to them. As always, if you have any questions about how to get started or how to take your video marketing to the next level, we are happy to help. Contact us today if you need help with your video marketing or want to make it a part of your overall strategy moving forward.
Tommy holds a Communications degree from Laurentian University and an Integrated Marketing Communications Graduate Certificate from St. Lawrence College. He is a Content Marketing Specialist at FrontRunner and focuses on producing engaging content that funeral homes can use to connect with families. In addition, Tommy crafts SEO content for clients and specializes in helping the general public connect with the death care industry as a whole.