The Secret To Making Professional Videos With Your Smartphone
September 18, 2018
7787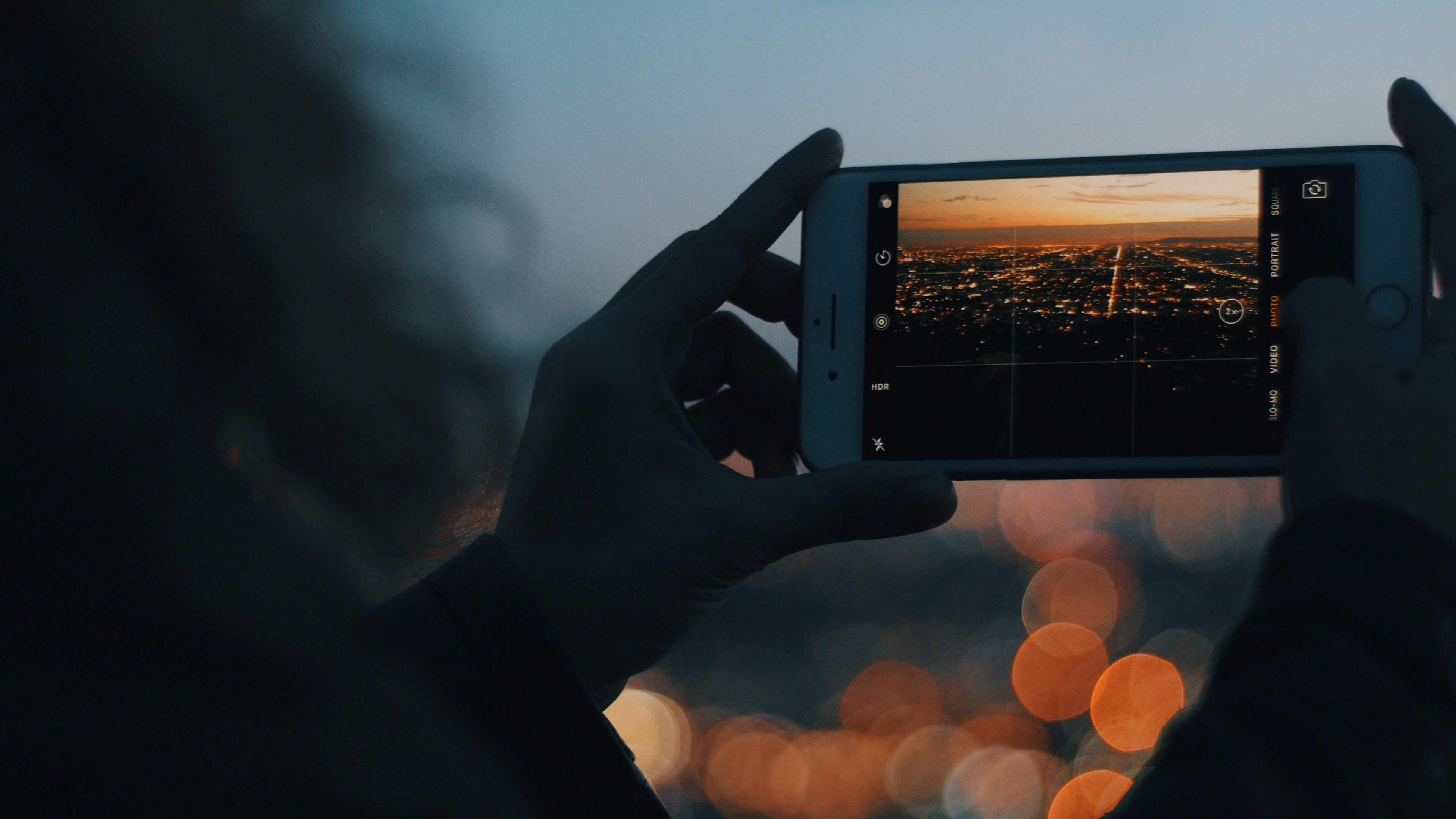 I have some good news. You no longer need expensive equipment or expertise to create high quality professional videos. In fact, all it takes is your smartphone or tablet and some affordable gadgets to start producing great video content. For any business getting in front of the camera is a great way to reach the community and build trust. And when it comes to funeral home marketing, there is simply no better achievement. So, let's talk about how to get your firm started with video marketing. In this post I am going to go over some great tools, equipment and tips for you to make the most of your handheld devices. Even better, you will learn how to do it in an efficient way, without taking away from your service to families.
Getting Started With Video Marketing
You should not feel pressured to hit the ground running. After all, Rome was not built in a day. Instead, embrace trial and error. Whether you have taken a video before or will be trying it for the first time, understand it is difficult to get it perfect in one shot. Before all of that, though, you need to plan what you are going to do with the videos you create. Are you going to post them on social media? Put them up on your website? The possibilities are very open. It all depends what your goals are. When getting started with video marketing for your funeral home begin by making a plan that works with your overall marketing strategy. Include what types of videos you want to make. For example, do you want to highlight your staff? Showcase your facility? Or document your community engagement?
Once you have decided these things, it is time to start making videos! The following secrets to making high quality video with your smartphone or tablet will certainly help you engage with the community. So you can showcase who you are, what you do and how your firm can help them using the world's most popular content medium.  There has never been a better time to get started. By the end of 2017, 74% of all traffic on the internet was generated by video content. This year, that number increased and will continue to increase as we move into the future. The trend of video's importance, especially in small business marketing, is hard to ignore.
Pre-Production & Planning
Before making any video, even if it is a quick social media selfie, you need to plan. The first step to this is deciding what you are going to say, where you are going to shoot, and what the video is going to consist of. The best way to do this is by creating a storyboard. Storyboards are basically rough plans of the video, shot by shot. They can be as complex as you want or as simple as jotting down some notes. You can do this with a pen and pad or by using a storyboarding app for your tablet, like this one.
When it come to creating a script, it all depends on what type of video you want to create. For more formal marketing videos, I advise preparing a detailed script. However, if you are taking a quick personal video, speaking from the heart can be beneficial. No matter what kind of planning you have to do, once you finish, it is time to start shooting. 
Filming Equipment
Actually creating your video is the fun part. That is why I have compiled a list of the best equipment to make your smartphone footage professional quality. It is never good to market any business with amateur visuals, so do not do it for your funeral home. The money spent will be well worth the return.
Stabilizer: The biggest factor that will take your video from amateur to professional is stabilization. Nobody will want to watch your videos if they are shaky and hard on the eyes. Smartphone stabilizers are perfect for on-the-go filming, always giving you smooth and cinematic-like shots. You can get these at any price point essentially, but I suggest the Zhiyun Smooth-II, a flexible and affordable option that will ensure your funeral home videos are never anything less than smooth. 
Lenses: Smartphone camera lenses go beyond what you could get from the traditional built-in camera. They offer the ability to experiment with your footage, creating various looks. For example: They can create fisheye shots, wide angle images, and ultimately capture more detail in your footage. These lenses will help you stand out and give viewers something cool to look at. A good way to get started understanding these features, is researching these types of shots and then looking for them in videos you consume in your own time. If you get inspired, incorporate these into your funeral home videos. The choices for smartphone lenses are endless, but here are two options; one that is expensive and one that is cheap.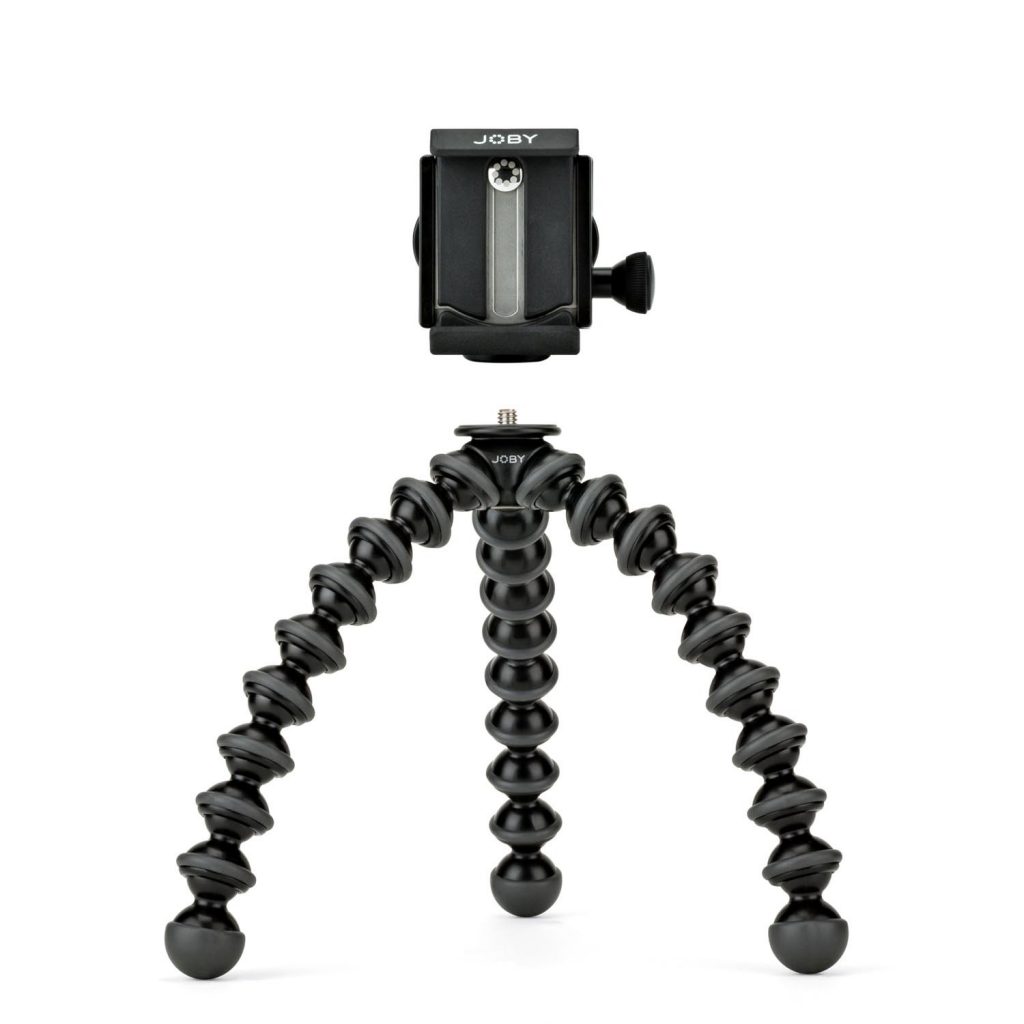 Tripod: The Joby GorillaPod is one of my favourite products on this list. It is the perfect throw in your bag and go anywhere tripod. Each leg contains 9 joints, allowing you to wrap it around practically anything. This will assure you get the perfect shot with no limitations. Because you can take it anywhere, this product opens up plenty of opportunities for video locations, without sacrificing quality. 
Microphone: The audio quality of your footage will always be just as, if not more important, than the image quality of your video. Your shots may look great, but if it doesn't sound just as good, nobody will want to watch your content. Stepping up the quality of your smartphone audio can go a long way in increasing the professionalism of your video. I suggest trying out the Rode smartLav + Lavalier Mic, a product from one of the most trusted names in audio equipment.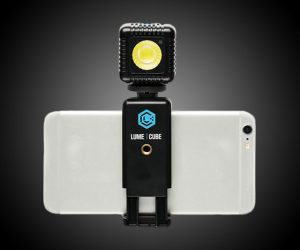 Lighting: Lighting is one of the most important ingredients to making quality video content and you can improve the lighting of your smartphone footage without purchasing large-scale studio equipment. A little bit can go a long way, with lighting provided by small but powerful lighting devices available today. You do not have to break the bank or get a huge lighting setup either, try the Lume Cube. This thing is a cool bluetooth device that will work with your smartphone and brighten your video content!
Don't Want All of These Separately? Don't want to buy everything separately? Here is a kit that includes most of the tools we mentioned above!
Pre-Filmed Videos & Storage: Don't plan on filming videos directly from your smartphone or tablet? But you still plan on editing them on your device? That's okay too! There are two powerful apps that are perfect for storing your pre-filmed videos on your phone to easily upload into your video editor. Check out Google Drive and Dropbox. 
Editing Your Videos
The final step before posting your video is to put all of your footage together and edit it in post production. There are apps available that allow you to do this straight from your smartphone or tablet. Some editors are more powerful and complex, while others are made with basic features for beginners. Either way, it is possible to produce an entire video right at your fingertips.   Below are a list of apps that you can use whether you are a beginner or expert. 
Apps
Adobe Premiere Clip (Android and iOS) – Advanced
iMovie (iOS) – Beginner
LumaFusion (iOS) – Advanced
Kinemaster (Android) – Intermediate
Powerdirector (Android) – Beginner

Want To Know More About Using Video In Your Marketing Strategy?
At FrontRunner, we are so passionate about helping funeral homes make the most of the technology available to them. When it comes to video, though, we are especially excited to share our secrets. It is a medium that brings people together like no other. In fact, you may remember earlier this year when we launched our video condolences software that allowed families to leave their gestures of sympathy and messages of condolence on Book of Memories™ memorial tribute pages with a recorded video. Now it is your firm's turn to use video to communicate with families. As always, if you have any questions about how to get started or how to take your video marketing to the next level, we are happy to help. Contact us today if you need or help growing your business by making video a part of your overall strategy moving forward.
Brandon is the Marketing Communications Manager at FrontRunner Professional. He holds a Social Sciences degree from McMaster University and a Graduate Certificate in Integrated Marketing Communications from St. Lawrence College. His creative writing and innovative ideas bring new life to the company, FrontRunner's clients and funeral directors world-wide.