20 Funeral Home Website Designs We Loved In 2017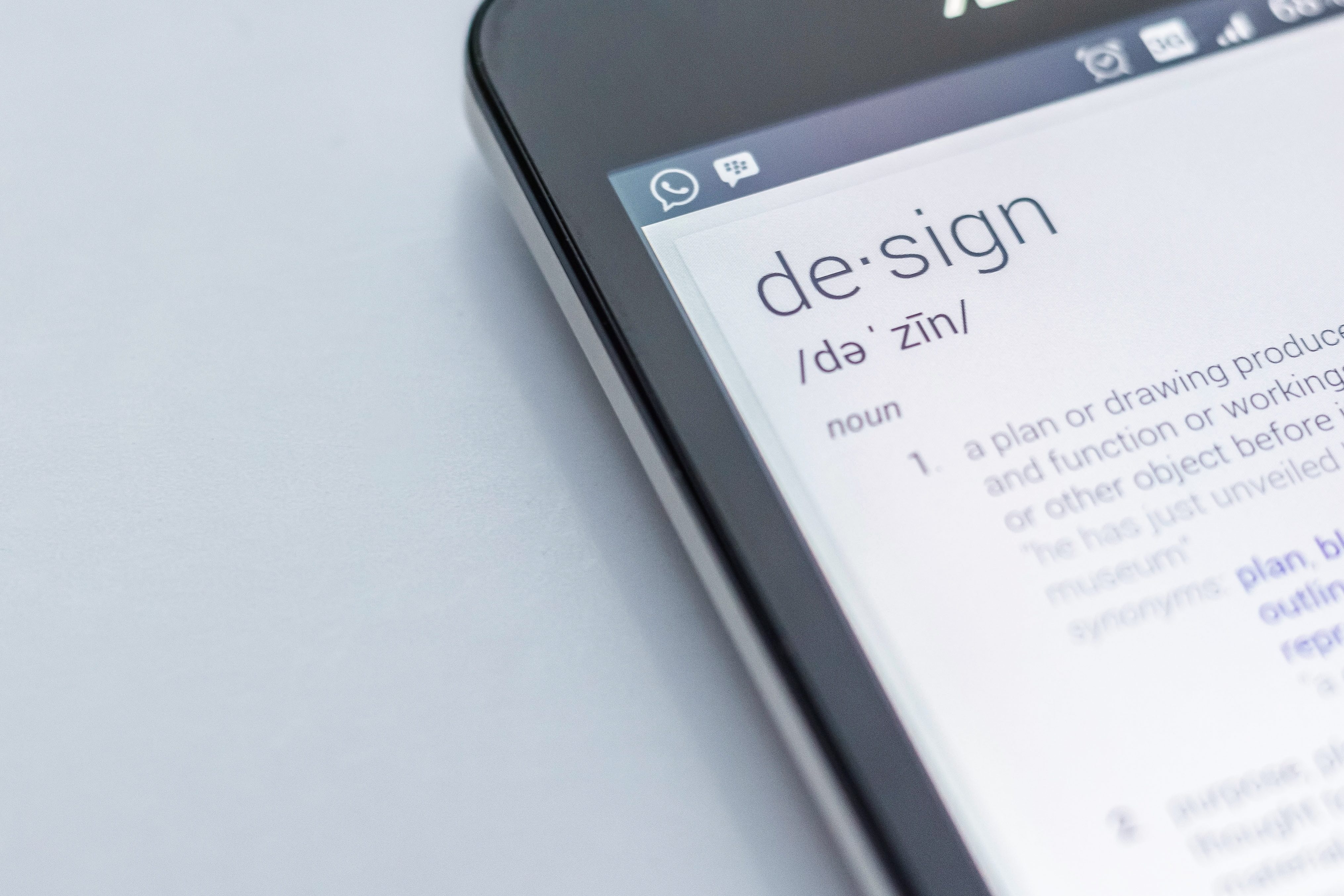 Funeral home website design changed forever in 2017. With the release of our new DIY website platform, our clients now have unprecedented control over the look, feel and function of their websites. This has helped them offer families a more convenient, informative and simple online experience. For us at FrontRunner, it has been a pleasure to work with firms around North America to get them excited about the many new possibilities available with their funeral home website and, as a result, their digital marketing strategy.
Each of the last two years, we have put together a list of our favorite funeral home website designs. We do this to recognize the progress being made by funeral homes online and to shout out to some of our wonderful clients. We are so proud of these great projects. And though we can't highlight every funeral home website in the FrontRunner Family, these are some favorites chosen by our staff. In no particular order, please enjoy (some of) the 20 funeral home website designs we loved in 2017.
Funerals by TS Warden – Jacksonville, FL
From the very first glance at this website, any visitor will understand the values on which this Jacksonville funeral home is founded. Funerals by T.S. Warden is a wonderful example of a modern design that both respects tradition and looks to the future.
Honan Funeral Home – Newtown, CT
The Honan Funeral Home website is as simple and informative as it is visually pleasing. The vibrant colours really capture the beauty of the New England landscape and the most helpful information can be found without ever navigating away from the home page.
Simply Cremations – Grand Rapids, MI
With a name like Simply Cremations, it is important to have a simple website that helps families find information easily with a clean design and easy-to-use navigation. This website demonstrates that modern should not be a scary word for funeral homes.
Shaffer-Nichols Funeral Home – Crane, TX
The Shaffer-Nichols Funeral Home website uses contrasting colours to create a wonderful visual experience for visitors that is both welcoming and professional. For firms with multiple locations, having general information about the funeral home and specific information about each location is important, something that this website does well.
Anderson's Tribute Center – Hood River, OR
This website may be perhaps the most visually striking website on this list. Not only are the header images stunning, but the colours and simple layout bring Anderson's Tribute Center on par with the best of the best.
Jacoby Funeral Home – Rawlins, WY
White space is among the more modern web design trends across many industries. Funeral homes are not exempt and Jacoby Funeral Home in Wyoming is a great example of white space used properly to enhance the look of a web page.
Bewley Funeral Home – Aledo, IL
Bewley Funeral Home is one of several funeral home websites on this list that utilizes a floating menu on top of a large image to create a striking first impression for any visitor. The colour scheme and use of well-designed sections make it an ideal mix of informative and beautiful.
Vescio Funeral Homes – Toronto, ON
Vescio Funeral Home, in Canada's biggest city, has been on this list before and there is good reason for that. This multi-location firm continuously sets the bar for all funeral home websites. The perfect mix of fashion and function.
Ofield Funeral Home – Grand Rapids, MI
Are you sensing a theme here? Ofield Funeral Home in Michigan is another wonderful website that is uses colourful images and white space to create inviting pages for families. One of the things that will start to be more common with funeral home website design is strong branding – the use of colours, logos and navigations that are uniform. Ofield's site does this wonderfully.
Evan W. Smith Funeral Service – Wilmington, DE
It is important for any business to capture the spirit of their target audience and the community which they serve. Evan W. Smith Funeral Service has a website that honours both Wilmington and the surrounding communities. For funeral service, being so locally focused, this is an exceptional design.
Leibensperger Funeral Home – Hamburg, PA
This is one of the newer websites on this list and if the messaging were different, it could easily be mistaken for a hip marketing agency or tech company. The Leibensperger Funeral Home website takes things to a whole new level and will surely have other funeral homes taking notes.
Chappell Funeral Home – Fennville, MI

This website utilizes smaller, cleaner font and is actually a bit shorter than other websites on this list. Full stop. Chappell Funeral Home, does a really good job of telling their story and providing all of the necessary information with no frills. I love it.
Eden Funeral Services –  Pompano Beach, FL
If I were to have a funeral home, I would want my website to look like Eden Funeral Service's site. From the navigation to the images and the colours to the messaging. Everything is done right and if you want a look at the future, check out the cool animations on the home page.
Sulivan's Funeral Home – Horseheads, NY
One word to describe the Sulivan's Funeral Home website: classic. If there were to be a template for funeral home website design, this would be it. Enough said.
Kalas Funeral Home – Edgewater, MD
Kalas Funeral Home in Maryland was on the list last year with a completely different website. After a re-brand and some new custom design, they once again hit it out of the park with their site and continue to set an example for what it means to have a dashing online presence.
Glover Funeral Home – Dothan, AL
Striking imagery and great placement of website widgets (different website tools used to enhance the function and look of a site) make the Glover Funeral Home website an easy pick for this list. For example, the home page features a direct feed from the Facebook page. Note: super cool addition to any funeral home site.
Hulse, Playfair & McGarry Funeral Home – Ottawa, ON
Located in Canada's capital, Hulse, Playfair & McGarry Funeral Home wins the award for having the best homepage on this list. The way the sections are built and the way it all comes together sets a new bar for homepage design. Every funeral home should take a look at this site to get inspired. This site truly pushes the limits of what a funeral home can do online.
Cypress Point Cremation – St. Louis, MO
This website proves that brighter is not always better. Cypress Pointe Cremation is among the most unique funeral home websites out there. Using darker colours and imagery, this site draws you in from first glance with a cool layout and strong messaging. Look out for more funeral homes (and businesses of all kinds) to follow suit.
Burpee-Scott Memorial Chapel & Crematory – Warner Robins, GA
Burpee-Scott Memorial Chapel & Crematory is a modern website that perfectly reflects the adherence to tradition and strong family values that have built this funeral home's reputation over the years. One need no look further than the well place testimonials to see why this funeral home did not need to do too much with their website to impress visitors.
Garden City Funeral Home & Crematory – Missoula,
MT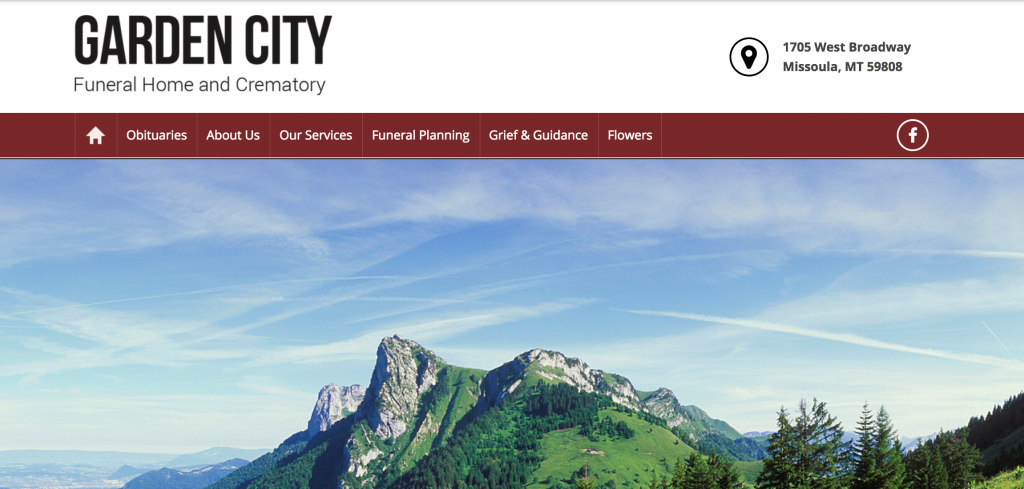 Garden City Funeral Home & Crematory in Missoula, Montana is another website that has made a repeat appearance on our list. With good reason. There are few websites, within the funeral industry or otherwise, that accomplish the goal of being informative, visually appealing, simple and useful quite like Garden City's website.
If you are interested, have a look at the 2015 list, 2016 list & 2018 list for more great funeral home websites we have created over the years.
Interested In Updating Your Funeral Home Website in 2018?
I want this post to serve as a source of inspiration for all funeral professionals that want to build a better online presence and offer families an improved digital experience. Simply having a website is not what it used to be. By that, I mean a great funeral home website is but a corner stone for a much bigger web of channels needed to achieve success and to be the firm families and communities turn to time after time. Unless firms have a great website, engaging social media and a marketing strategy to get ahead of their competition, they run the risk of falling behind.
Our goal, at FrontRunner, is to take all of the funeral homes we work with to the next level, to help them create beautiful websites and earn the trust of families before they ever pick up the phone or walk through the doors.
If you want to step up your funeral home website and digital presence in 2018, we would love to help your funeral home get started.
Brandon is the Marketing Communications Manager at FrontRunner Professional. He holds a Social Sciences degree from McMaster University and a Graduate Certificate in Integrated Marketing Communications from St. Lawrence College. His creative writing and innovative ideas bring new life to the company, FrontRunner's clients and funeral directors world-wide.