ICCFA 2018 Preview: Our Favorite Things To Do In Vegas + A Guide To The Show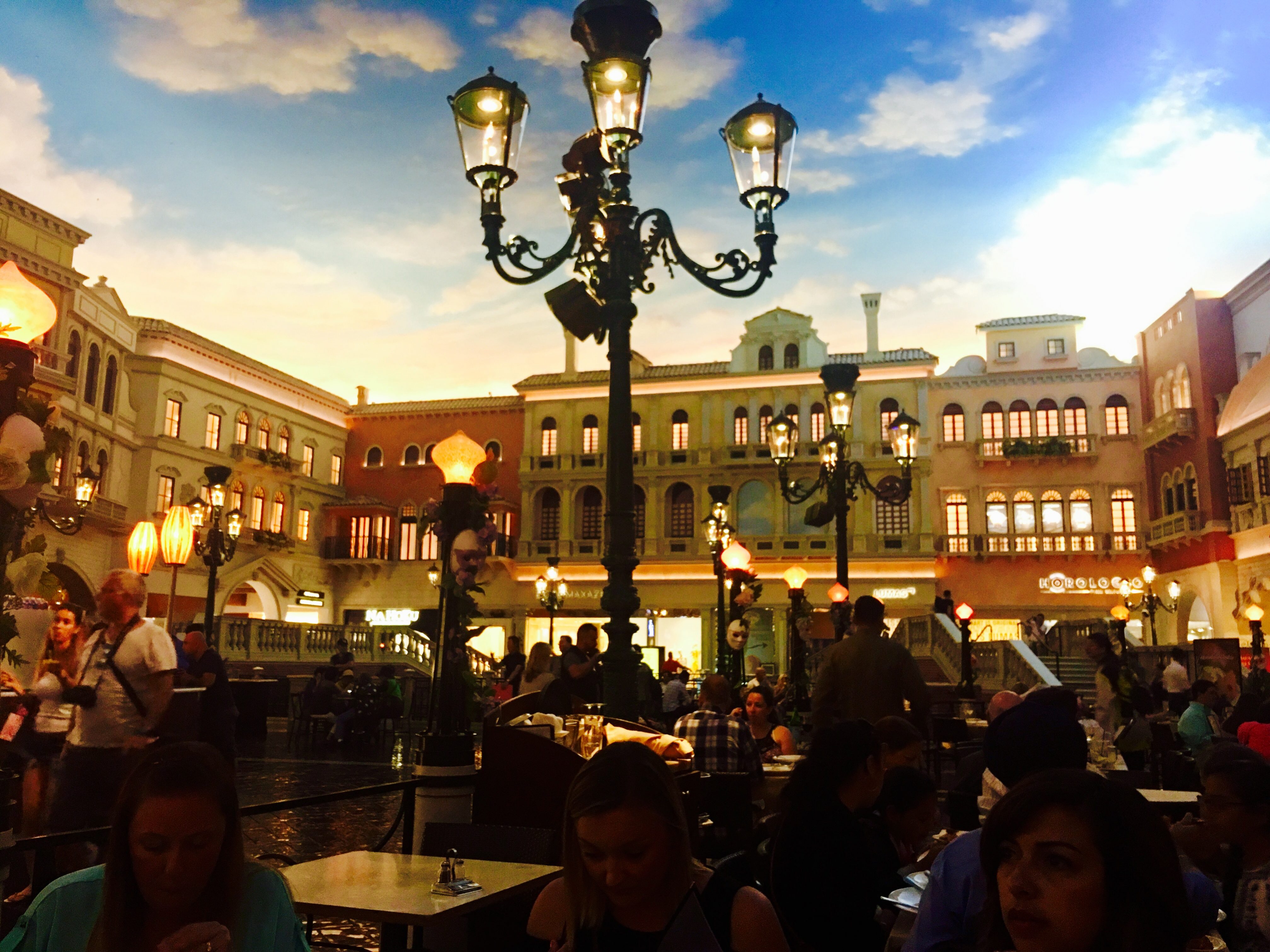 With the International Cemetery, Cremation and Funeral Association (ICCFA) 2018 convention quickly approaching, many in the funeral industry are preparing to descend upon the Mojave Desert for what is sure to be an exciting show. At FrontRunner, Las Vegas is one of our favourite places to travel and we wouldn't want to let you go there without some suggestions from the team. Over the past few weeks we have compiled a list of things you should do while in Sin City and we even created a comprehensive guide to the show which can be downloaded at the end of this post.
To be honest, a list of what to do and see in Vegas can never be complete – there is simply too much to choose from. However, when we find time between manning booth #1033 and attending some great sessions you will probably be able to find us at one of the following places. We recommend you try at least one of these things to make the most of your experience at ICCFA 2018 and you won't even have to venture from the Strip
The Fountains Of Bellagio
This is a classic. If you have ever watched a TV show or movie set in Las Vegas, then you will surely have seen images of these famous fountains. Perhaps the most recognizable water feature in all of the United States – taking a stroll or sitting near by is one of the most breathtaking sights in all of Vegas. Oh yeah, it's also completely free.
KA By Cirque Du Soleil
Since debuting in 2004 KA has been one of the most popular resident shows in all of Vegas, and with good reason. Modern effects, including some awesome pyrotechnics, paired with the choreography that has made Cirque Du Soleil so famous, make it a can't miss spectacle of epic proportions. We certainly would not be shocked to end up there again, despite having been many times already – it's that good!
Gordon Ramsay Steakhouse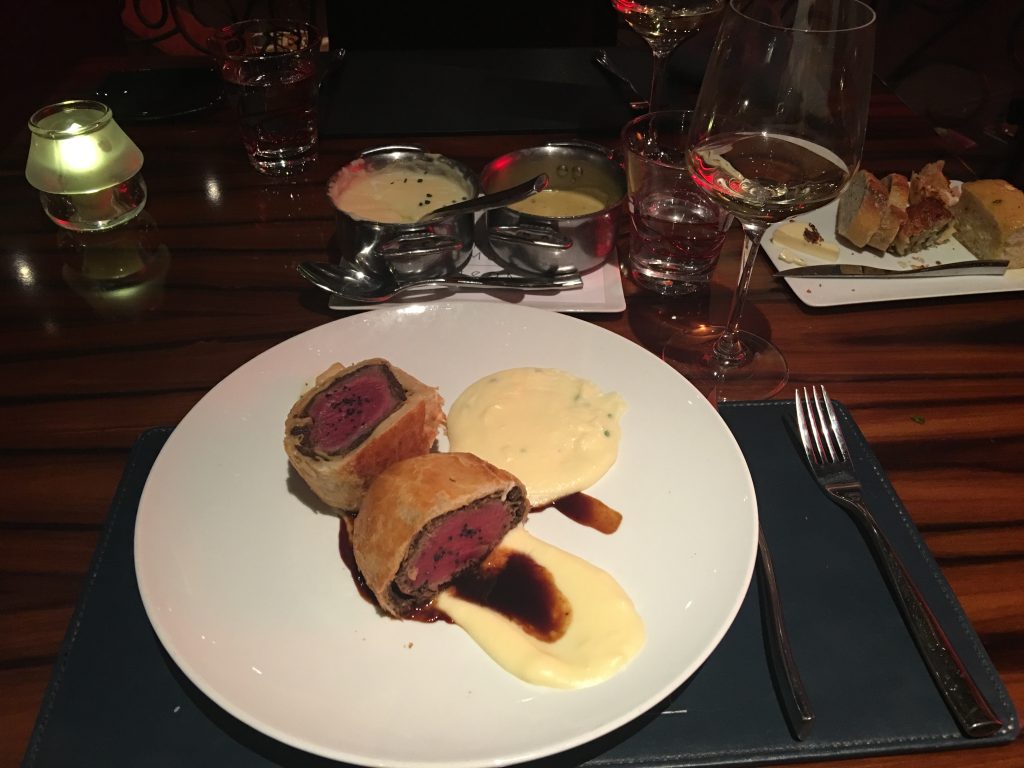 Located in the Paris Casino, Gordon Ramsay Steak is a staple for any visitor to the city. The British chef, restaurateur, and television personality is not just famous for his pass-through antics, either. The food at this restaurant is truly out of this world – we recommend the roasted beef wellington at dinner. You will not leave disappointed, or hungry.
Chateau At Paris Las Vegas
Chateau's rooftop is a great place to party. With some of the best views on the strip and a great atmosphere, you would be hard-pressed to find a better spot to kick back and enjoy a drink. Situated underneath the famous replica  of the Eiffel Tower – it almost does not get more Vegas than this spot.
St. Mark's Square At The Venetian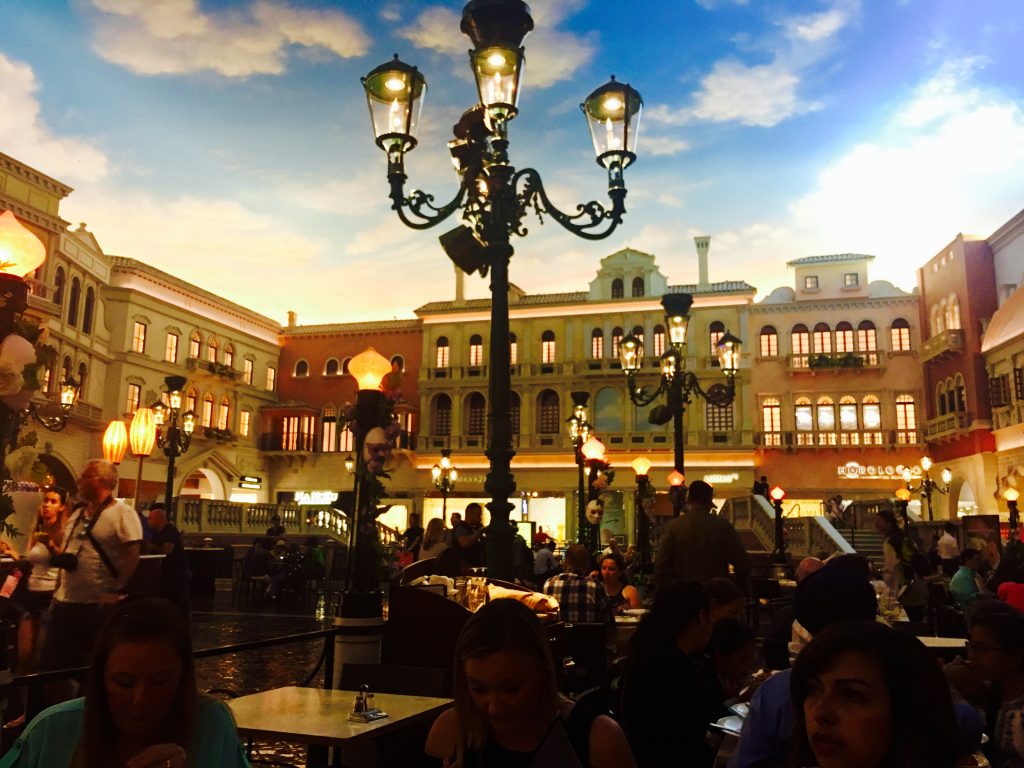 Like many places in Vegas, if you spend enough time in St. Mark's Square – you may be automatically transported to another place. The square, modelled after the Italian city of Venice, has restaurants with patios, music playing and even features a cloudy sky painted on the roof. Looking for an escape from your escape? This is the place you want to be.
The Chandelier Lounge At The Cosmopolitan Hotel
If you want to take your partying to a new level, or three to be exact, check out the Chandelier lounge. This place is a visually-striking, multi-level space that offers a little something for everyone. Whether you want to take in the sparkle of the almost art-installation-turned bar or enjoy one of their signature cocktails, this is a place you will want to see – even if you are burned out from a busy day on at ICCFA 2018.
The Foundation Room At The Mandalay Bay
For those of you who want to enjoy a more private experience – The Foundation Room at host hotel Mandalay Bay offers guests some of the best (and most exclusive) food and drink anywhere on the Strip. Located on the 63rd floor of the hotel, there may not be a better view – but you will want to make reservations well in advance.
FrontRunner Booth #1033
Last but not least, we would be lying to you if we did not include our ICCFA 2018 booth on this list. By a large margin, our favourite part of any trade show is seeing our beloved clients and meeting new people and we cannot wait to see everyone this year. We are bringing some of our best promotions ever, giving away some awesome prizes and will even be showcasing some new products. If you are attending the show, do not forget to stop by booth #1033 – even if it is just to say hello.
Are You Excited For ICCFA 2018? Us Too!
We kind of love Vegas, can't you tell? From the bright lights to the bustle of people everywhere – that city is truly like nothing you can find anywhere else. Not going to lie, it has inspired us in all kinds of ways. We even want you to have this comprehensive guide to making the most of ICCFA 2018 which you can download here.
Over and above anything else, we are excited to help funeral businesses use technology to grow their business. If you have any questions or want to schedule a specific time to meet with us at the show, you can contact us at any time.
Ashley Montroy, Marketing Director at FrontRunner Professional, has committed herself to helping funeral professionals understand and excel in today's digital age. With a long-standing history in the funeral business and her father being a licensed funeral director for over 30 years; she grew up learning the family funeral business. Ashley holds a bachelor's degree from Carleton University and diploma from Algonquin College. Today, she continues to speak to over 15 state and provincial funeral association groups each year on funeral marketing in the digital age and protecting funeral firms online using experiences and examples from working with thousands of funeral homes in North America through FrontRunner Professional.