NEW! Feature Alert: Video Condolences
+ The Impact They (& You) Will Have on Your Families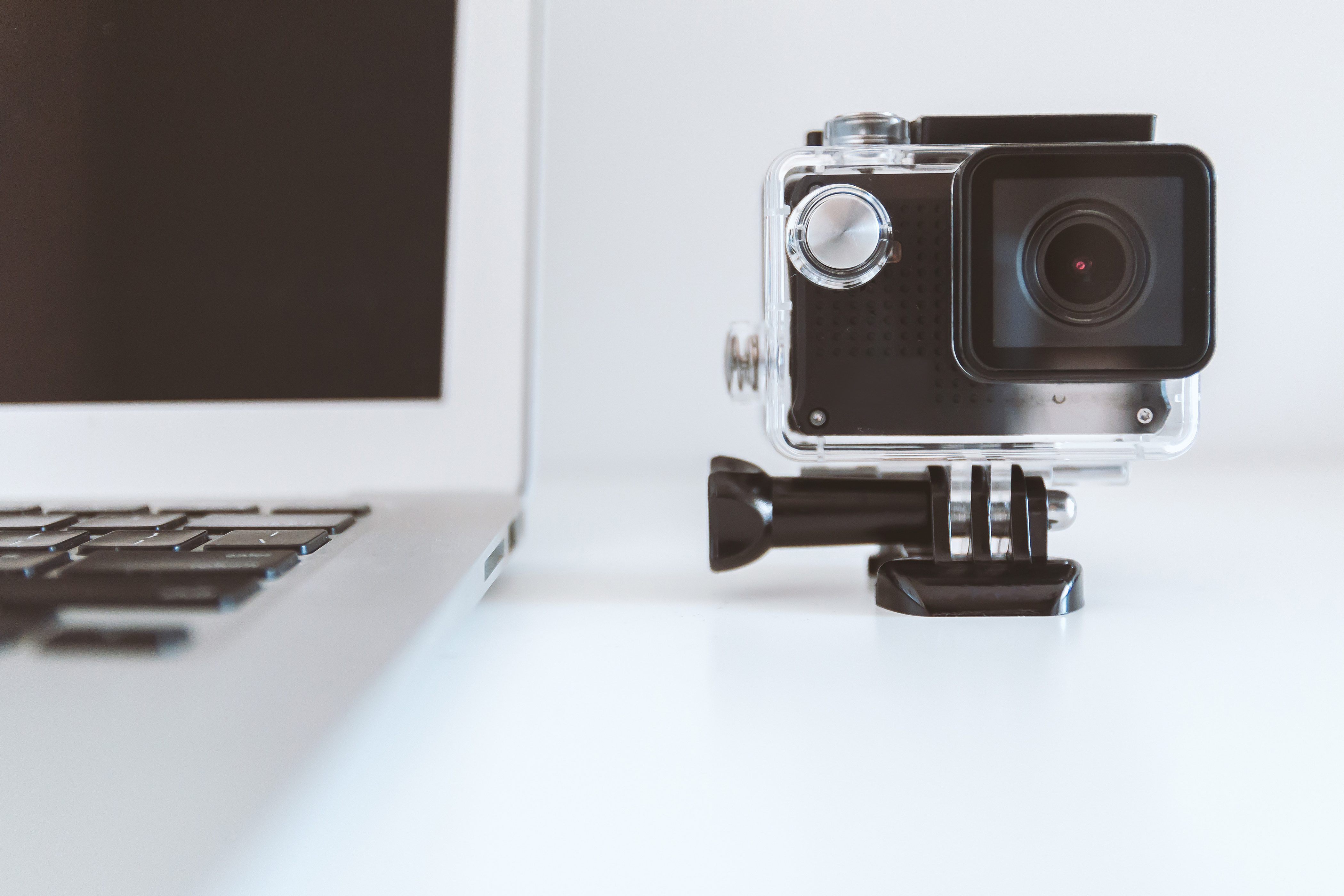 This week at FrontRunner we are launching a brand new video condolences option for online obituary pages that will help connect families, friends and loved ones in times of greatest need like never before. Though any expression of sympathy and heartfelt message of condolence can have a positive effect on a family who has lost someone they love, seeing a friendly face and hearing their voice can have a much greater impact. Why did we develop this for funeral homes and families? Not everyone can make it to a service. There are a number of reasons why people are unable to attend a funeral, memorial service or viewing. For some, their reason is related to business, location or illness. For others, it may simply be a long distance and/or cost of travel preventing them from being present. Regardless of the reason, this feature helps funeral homes reach another level service to the families and communities they serve. We thought, why not develop a feature that helps funeral homes modernize their business and allow families to be closer to those they love?
Get ready to see the new video condolences feature in action! We put together a little video to show you just how easy it is to use, why families need it, why funeral homes will love it and how simple it is to get started. Check it out:
 Why Do We Love This New Feature So Much?
We've covered one of the main reason: families being spread out around the country these days. But thanks to technology, this no longer needs to be a barrier to supporting a family. Here's just a few more reasons:
1. It Gives Families Peace of Mind
FrontRunner clients, did you know that families can approve condolences (and now video condolences) using the Family Interactive Login you give them for their loved ones Book of Memories page? This is perhaps one of the most important, yet underused, features of the Book of Memories. We get questions all the time from families and funeral directors alike that are curious just how useful the family log in can be. Think of it as any secure online account such as a social media page or email inbox. With the log in feature, families can mediate every aspect of what goes on the Book of Memories tribute page. When it comes to video condolences, families will be able to log in and decide which videos they would like to be displayed on the page and view others privately. In addition, users can choose whether or not they want their condolence to be public or private. Either way, the family is in control and it's something they have access to long after the service. If you do not have this feature turned on or want to find out  more about what it can do, please book a time to chat with us! We are always happy to help and eager to take your firm to the next level.
2. It Keeps Funeral Homes Ahead Of The Curve
Never again will you have to compromise when sharing the features of your service with families. The introduction of video condolences to the FrontRunner system adds new, modern dimension to the experience you can offer families. For starters, we are moving in a direction where consumers prefer products and services where an emphasis is placed on interactive features and the use of multimedia. Video condolences, in that sense, are a great way to show families that you are staying current and offering them the latest available technology. No matter what the occasion, people want new stuff. This feature gives your funeral home the ability to offer families something new and stay ahead of what families want.
3. It Gives Families Something To Keep… Forever.
The Book Of Memories has always been popular with families because it provides them with something permanent and meaningful. It's something that, in the emotional time is theirs to control when nothing else seems in control. Being able to access, at any time, an online memorial for a deceased loved one has been proven to be a helpful part of the healing process. We hear from families all the time that are so thankful to interact with those close to them in such an easy way and be able to look back on the messages, photos and memories shared, especially on the first year anniversary. With the addition of the video condolences, families will be able to have an entirely new experience with the Book Of Memories by getting to keep snapshots of face to face interaction. Additionally, families will now be able to share in the sensory experience of each video, facial expressions, tone of voice and emotions just to name a few. All in all, we are proud to have made a great addition to an already helpful resource and hope that funeral directors encourage families to use this feature.
Are You Curious How Video Condolences Actually Work?
The video condolences feature has been designed to be extremely user-friendly for both tech-savvy users and those who are less comfortable using computers. Getting started is extremely simple and will not be difficult for families, however, should you need to walk anyone through the process, follow this easy guide. In case you do need to help a family, or leave a video condolence yourself, see below for a step-by-step guide:
Step-by-Step When Posting From A Computer
Start by visiting the online memorial page
Click the "add video" button
You will see a pop-up asking to "Use your camera and microphone", click "Allow"
When ready, click "Record"
When finished, click "Stop"
If you want to preview your video, click "Preview"
When ready to submit, answer the captcha (math question) at the bottom of the page
Click "Post Condolence"
 Step-by-Step When Posting From A Phone or Tablet
Click "Leave Condolence"
Click "Add Video"
You will see a pop-up asking to "Use your camera and microphone", click "Allow"
Please hold your device in the landscape orientation to take the video
Click "Record" when ready to start your condolence
Click "Stop" when you are finished
If you want to preview your video, click "Preview"
When completed, answer the captcha and click "Post Condolence"
Do You Love What You See?
As part of our continued commitment to helping funeral homes improve their online presence, we developed the video condolences feature to connect family and friends of a family in a way like they've never seen before. We want funeral homes to be seen as a hero and helping hand to their families.
The best part about the feature is that everything is done on the funeral home website, which is both convenient for families and a traffic booster for your firm. Not only will FrontRunner clients be positioned as innovative and caring, but they will be able to provide families with something that can be watched days, months and years after the service. How cool is that?
This feature will be available to families on FrontRunner clients funeral home website, specifically within the Book of Memories online memorial tribute pages on March 30, 2017.
Learn More About Video Condolences and FrontRunner
If you want to know more about our video condolences,  we invite you to contact us online or by phone at 1-866-748-3625 any time. We're called FrontRunner for a reason and want you to be the FrontRunner in your community. If you aren't a FrontRunner client or want to make sure you are using all of your systems capabilities, schedule a personal one-on-one demonstration.
Ashley Montroy, Marketing Director at FrontRunner Professional, has committed herself to helping funeral professionals understand and excel in today's digital age. With a long-standing history in the funeral business and her father being a licensed funeral director for over 30 years; she grew up learning the family funeral business. Ashley holds a bachelor's degree from Carleton University and diploma from Algonquin College. Today, she continues to speak to over 15 state and provincial funeral association groups each year on funeral marketing in the digital age and protecting funeral firms online using experiences and examples from working with thousands of funeral homes in North America through FrontRunner Professional.