As 2015 comes to an end, we look back and reflect on things that have happened over the course of a year – and my what a year it has been! If someone were to ask our strategy team some of the biggest things that came to light this past year in the funeral profession and what funeral homes should be aware of in the online world, they'd probably say that the online world has opened a funeral homes door to more than just those in their community – they've been exposed to the web. While that is a great thing for their business and they get more business from this, it is also a scary thing if a funeral home isn't on it's A-game, knowing how their firm looks online. It's time for Funeral Homes to watch their obituaries online and know who, what, when and why companies take their obituaries and treat them like their own. It's a practice that has surfaced in 2015 and is only going to get worse.
At FrontRunner, we work with thousands of funeral homes that have published millions of obituaries online. And in today's digital age it has become common place for third party companies to take an obituary written by the Funeral Home and family, and use it to their advantage. It's something that we've termed Obituary Piracy and it's likely to only get worse in 2016. So, if you're reading this now, it's time to dive into this post and educate yourself on the online world and how it affects YOUR obituaries, your bottom line, and the steps we've taken to return what is rightfully yours.
What's Happening to Your Obits?
A simple answer to this question consists of two words, "Obituary Piracy". Obituary Piracy is when a third party company scrapes your obituaries onto their website either a) by copy and pasting it onto their website b) through scripts written to take them off of your website or c) by getting the obituary from a source such as a newspaper or other company. While some newspapers work with funeral homes, some do not – and many of those don't even realize the potential damage they can cause the funeral home. However any company gets the obituaries, it often results in taking your families away from your website, where they should be, and re-directing them to their website.
Why Would a Company Take Your Obituaries?
Well, the answer is not completely known, but here are a few things that often happen when a deceased's obituary is published on a third party website instead of the funeral home's website and reasons as to why they may set their sights on your obituaries:
Re-directed web traffic resulting in flower orders for them and lost revenue for you.
Believe it or not, the US online flower ordering industry brings in over 6 billion dollars in revenue per year, and there are companies in existence created solely for the purpose of aggregating online obituaries and converting traffic into flower sales. These sales don't end at flowers. Visitors are also subject to ads for food, gift baskets and more. And when your family trusted your firm with that obituary, you can quickly see how this can get out of hand and make for an upset family.
Gestures of sympathy become fragmented online and never reach the intended family.
For many visitors looking to leave a condolence or share a story online, their means of locating the deceased's memorial page is through Google. Duplication of memorial pages due to obituary aggregating companies results in visitors landing on incorrect pages and leaving gestures that often go unseen, robbing families of much needed emotional support.
The potential of theft of personal information from visitors viewing memorial pages.
Many third party websites require personal information including names and email addresses in order to leave a condolence online. Do you know where this information is going? One thing we do know is that it isn't going to your firm.
Poorly aggregated or scraped content being published.
Automated obituary aggregation often leads to error which can damage your firm's credibility, and greatly upset families that come across these poorly managed sites. Would you like a memorial page for someone in your family to be publicly posted online looking like this? Funeral homes pride themselves on great service and great experiences and we know you are no different.
What Can You Do About Obituary Piracy?
Make 2016 the year that you take your firm's technology very seriously. Know what your company looks like on the world wide web and specifically on search engines such as Google, and just as importantly know where your obituaries are appearing AND why.
As a leading funeral home software provider within the funeral profession, we have seen obituaries just about everywhere and in turn, have witnessed the damage that this can and is causing to funeral homes, without them even knowing about it.
Because of these issues (as well as countless others), FrontRunner Professional has decided to combat these destructive online practices in order to help funeral homes reclaim their online presence, protect the dignity of the families they serve, and strengthen their relationships with their local media agencies. Preserving meaningful moments and memories is an important part of cherishing a life well lived. If you're looking for more information on how to protect your funeral home, ObitTree.com is a great resource that can help.
What ObitTree is and How it Helps Your Firm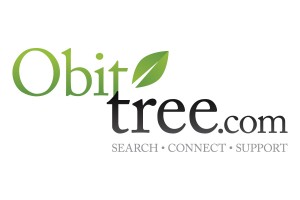 The ObitTree platform exists to re-establish the positive relationship between funeral homes and media/newspaper companies, while providing an enhanced experience for the families and subscribers they serve. The new platform brings a whole new strategy to help protect funeral homes world-wide.
ObitTree provides a hub for funeral homes, newspapers, and families to host permanent online memorial pages for loved ones. This perpetual platform combats third party obituary aggregating companies from funneling traffic away from funeral home websites (also known as Obit Piracy), and helps prevent fragmentation of online gestures such as obituaries, condolences, and other gestures of sympathy designated for families. ObitTree will come with:
Improved Search Engine Strategies
ObitTree has been developed with the most effective Search Engine strategies in mind. Improved URLs, link building strategies, faster loading times, improved searching algorithms, regular unique content released through ObitTree and partners, and more will create a foundation for high ranking memorial pages that will drive traffic back to funeral home websites. This highly effective search engine strategy increases Search Engine Optimization (SEO) and the value of the funeral home websites, improves revenue generation, and increases funeral homes overall online visibility within the communities they serve.
A Whole New Look and Feel
ObitTree.com has been designed with an entirely new modern look and feel, and displays beautifully on any computer, tablet, or mobile device. The intuitive process of searching obituaries by funeral home, location, name, or date has never made finding an obituary easier. Real time updates also keep all obituaries completely up-to-date. If a funeral home removes a record from their website, it will be automatically removed from the site. With it's complete integration with the Book of Memories, families and visitors can still enjoy the same features they have come to love.
Want to Kick-Start 2016 with a Plan to Protect Your Online Obituaries?
The no-charge posting program allows funeral homes and media groups to work together with an easy-to-use obituary posting service where records never go down, and the connection with the local funeral homes and families is permanent. As traditional printed media declines in popularity, FrontRunner has created new and exciting features, partnerships and more!
For more information about the ObitTree platform and its features, vision and purpose, visit www.ObitTree.com.
If you'd like to speak to a FrontRunner Representative and get your firm on the right track for 2016 to protect your online obituaries, contact Jules Green at 1-866-748-3625 ext. 507 or by email at jgreen@frontrunner360.com.
Ashley Montroy, Marketing Director at FrontRunner Professional, has committed herself to helping funeral professionals understand and excel in today's digital age. With a long-standing history in the funeral business and her father being a licensed funeral director for over 30 years; she grew up learning the family funeral business. Ashley holds a bachelor's degree from Carleton University and diploma from Algonquin College. Today, she continues to speak to over 15 state and provincial funeral association groups each year on funeral marketing in the digital age and protecting funeral firms online using experiences and examples from working with thousands of funeral homes in North America through FrontRunner Professional.