Why Would Anyone Commit Obituary Piracy?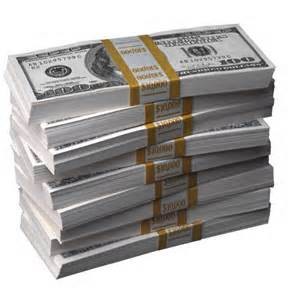 The business models of these companies (who shall remain nameless; I'll simply call them third-party marketers) are simple. They strive to make easy money off of unsuspecting families using an unethical practice that is more common than most people think.
I'm sad to report that most funeral homes aren't even aware this is happening. What you don't know can hurt you – badly. Obituary piracy can not only take revenue out of your funeral firm, it can undermine your credibility with the families you serve in your community.
The How of Obit Theft
As a Product Specialist here at FrontRunner Professional, I spend almost every workday talking with funeral home owners across North America. I'm often blown away by some of the stories I hear about the effects of this unscrupulous business practice.
Obituary theft occurs when a company scrapes online content, in this case an obituary, off of your funeral home website and places it on their website. Wikipedia describes the many ways someone can engage in web scraping but you don't have to be tech-savvy to steal web-based content; a simple copy and paste is all it takes. Larger companies engaged in content piracy have automated systems in place to speed up the process but in truth, anyone, anywhere can do it.
Further, I've learned of obituary piracy committed by rival funeral homes. Even some local newspapers, where you place an obituary on behalf of a family,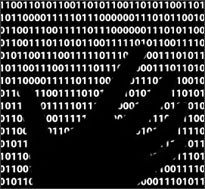 could be selling that content for profit. It appears everyone is out to reap profits from your hard work.
The practice of online data theft is a huge problem and most folks are truly concerned about the financial and social chaos created when identity theft occurs. But, as a funeral home owner, you really need to be more than concerned about the practice of obituary piracy. Now is the time to take steps to stop the online data theft of the obituary-related content on your website!
Why Does Obituary Piracy Matter?
Obit piracy can not only affect your funeral home's bottom line, it can also damage your firm's reputation. Take a moment to visit a third-party marketer website to see what they are doing and what your community will see when searching online for an obituary.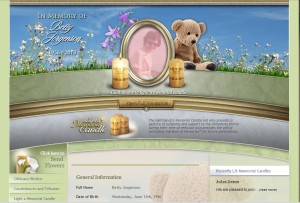 Grieving families are also robbed of emotional support. Family and friends who post condolences on these third-party sites have no idea that these messages are never directed to families. Any donations made in their name and any flowers or sympathy gifts sent to the bereaved can't be tracked or acknowledged by your funeral firm. Families can feel as if no one cared enough to express their sorrow and sympathetic support.
When a family comes to the funeral home and they are told to visit the funeral home website to view the obituary within a memorial website, send flowers, leave a message of condolence, purchase a sympathy gift, or place a memorial donation, it sounds absolutely wonderful. They go away thinking fine things about your funeral home's compassionate professionalism.
Unfortunately, the unthinkable happens too often. A member of that family does a Google search and they find the obituary listed on three or four different obituary posting engine websites. These sites, built to dominate the search engines, can handily outrank your funeral home's website obituary listing on the search engine results page (SERP).
Instead of leaving their heartfelt messages of support on a memorial website – the one your funeral home provided as part of your service – they leave the obituary on the third-party site where the grieving family will never see it.
Your funeral firm's credibility is damaged. After all, you never mentioned the existence of these other listings, and the the grieving family and their friends are left confused and upset. As the third-party obituary never mentions the name of the funeral home involved in the final care or links back to the funeral firm website, all recognition for your funeral firm is lost.
What Can You Do to Stop Obituary Piracy?
In short, to stop obituary theft and the web scraping of any digital asset on your funeral home website, you need to be proactive. The staff of FrontRunner's ObitsforLife has developed a system of security protocols to help your funeral home protect your families and your firm from online data theft:
Talk with your local newspapers. They may not be aware of the practice of obituary piracy but you want to ensure that they are not engaged in the unscrupulous practice of selling your obituaries.
Include a copyright notice and privacy disclaimer with each obituary. If you would like a copy of the notice we provide FrontRunner clients, send me an email, or call another FrontRunner Product Specialist at 1-866-748-3625.
Stay vigilant. Don't just assume you're not falling prey to third-party marketers because chances are very good that you have been victimized and will continue to be unless you put your families – and your funeral firm – first.
I'm thrilled to be part of the FrontRunner Professional team because I know for a fact that we put our clients' success above our own. We share the belief of Kevin Montroy, Founder and CEO of FrontRunner Professional, that the goal of our business is to develop innovative funeral technology solutions which uphold the integrity of the profession and reinforce the trust that families place in the funeral professionals who serve them. If you'd like to experience this extraordinary commitment for yourself, just give us a call.
In the time Jules has worked at FrontRunner she has proven herself to be a most passionate member of the team. She thoroughly enjoys every aspect of her work and is an integral part of the FrontRunner experience for our clients.