Helping Funeral Homes Save Time
Looking to free up some time at your funeral home? A funeral director's day is filled with many responsibilities. We're breaking down 7 easy ways for funeral homes to save more time each day with these tools.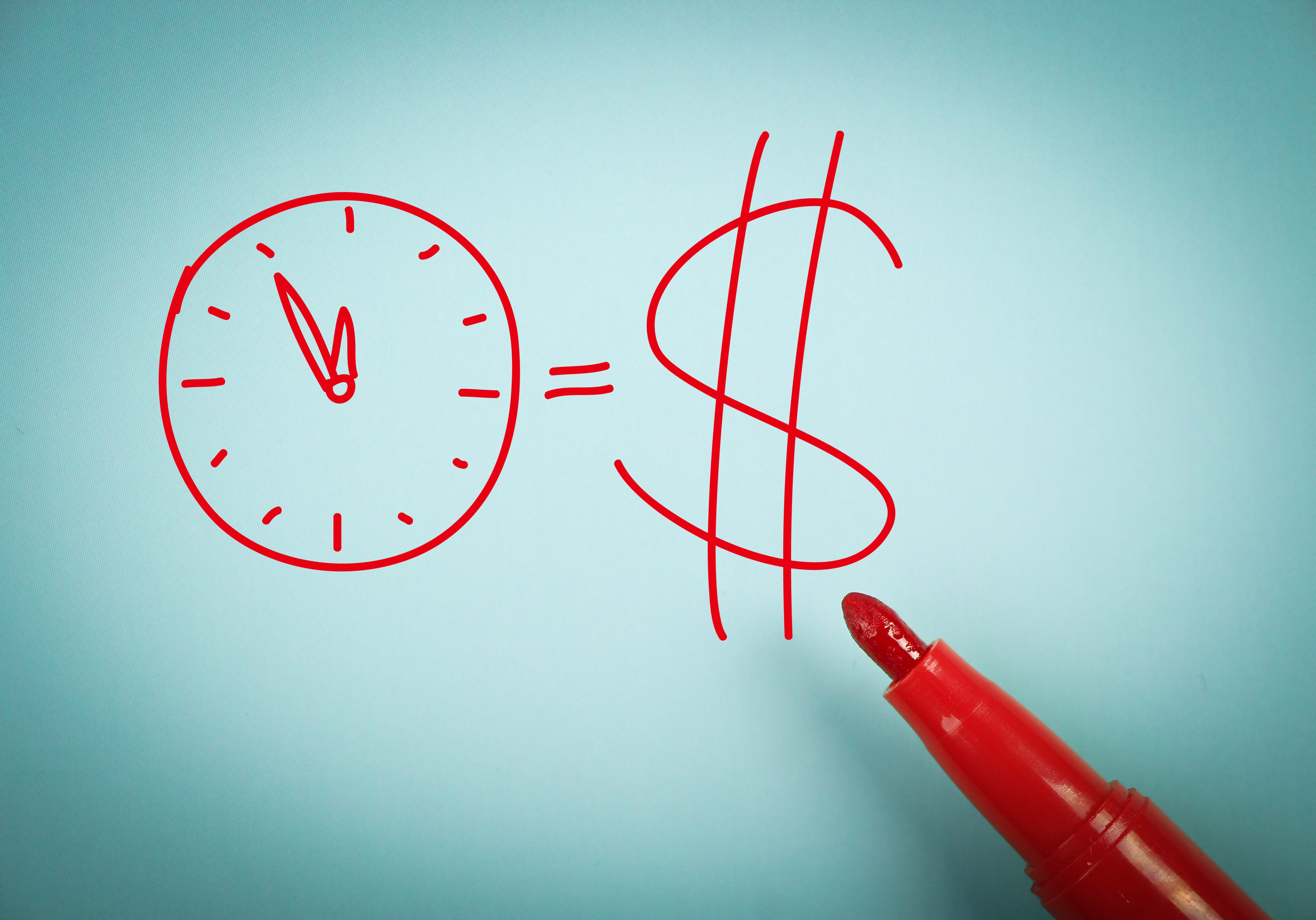 Working at a funeral home can be unpredictable. Between meeting with families, completing paperwork, directing services, and managing the funeral home; finding free time can be difficult. When you factor in other tasks that pop up, it feels like you're being pulled in a million directions. In this blog post, we hope to help funeral directors save time by identifying some tasks that could take less time to complete.
With so many tasks to think about and manage, saving even just a few minutes at a time can make a big difference. After analyzing how you spend your day, you'll likely find some areas you wish you could save more time.
At FrontRunner, we understand these challenges and we offer solutions to help solve them. If you're looking to work smarter and save some time each day at your firm, you've come to the right place. Below we break down 7 areas where you could save time with help from our tools and software.
Collaborating With Families
Families today are much different than generations ago. Today it is not uncommon for family members to be spread out and living in different cities. As people pursue things like employment opportunities or education, they move away from home.
Even though they may be spread out, immediate family members often want to participate in arranging the service for a loved one. With Arrangement Aide, families can collaborate with you from anywhere on any device.
This tool is flexible for you and convenient for the families you serve. Besides just making arrangement decisions, families can use the tool to complete paperwork and even make payments with ease. This way, everyone can have their say and contribute towards planning a meaningful service for their loved one.
Organizing Your Team
Benjamin Franklin once said, "for every minute spent in organizing, an hour is earned". What if there was a way to make your firm more organized in a fraction of the time? Our new Task Manager tool does just that!
Built within your FrontRunner management system, Task Manager makes it easy to stay on top of all your cases and tasks. Rather than relying on Post-It Notes or a whiteboard, this digital scheduling board keeps your team organized and communicating effectively.
With Task Manager, you can assign tasks to staff members, schedule deadlines, prioritize tasks, add comments to a specific task and so much more. It's incredibly easy to use and is sure to keep your team better organized and working together. Even if your firm has multiple locations, you can use it across all of them. We think this tool could be the best timesaver we have come up with.
Helping Families Plan
How often do you get calls or emails from families asking about costs or what service packages are available? With our Quote Builder tool, families can now easily build a quote in minutes!
Studies have shown that nearly 90% of consumers conduct research online before making a major purchase. By including our Quote Builder on your website, families can view the service options and build what they want.
Accessible from anywhere on any device, the tool helps families research and budget for a service. After the quote has been generated, the family can print out the quote or turn it into a full arrangement and start completing paperwork online.
Streamlining Data Entry
As you know, there are several forms and documents to complete when arranging a service. Rather than filling these forms out by hand and putting down repetitive information, the Pulse Business System helps streamline data entry.
With its one-write logic, you'll never have to enter information twice. Once inputted, the system takes it and populates it across any forms or documents that require it. This way, it takes minutes, not hours to complete an arrangement and prepare all the paperwork.
Besides just data entry, the tool empowers you to manage every aspect of your funeral business. From updating your website to print-on-demand stationery plus so much more, it's one complete tool to help you save time.
Updating Your Funeral Home Website
If you rely on a website developer to manage your website, it can be difficult to make changes at a moment's notice. Our funeral home websites empower you to easily make changes without requiring knowledge of web design or coding.
With drag and drop editing functionality, you can add text, images, videos and more into place in just a few simple clicks. Each website comes with a content library of licensed photos and videos as well as pre-written content to rank well on search engines.
Besides just being easy to use, our new FrontRunner website comes complete grief resources and planning tools for families. It works for you to create a great first impression and answer many of the common questions families have.
Managing Social Media Accounts
We live in a digital age where building connections with people has never been more important. If you surveyed your area, you'll likely find that the vast majority of people use at least one social network like Facebook for instance.
Besides just sharing posts and updates, Facebook is a powerful tool to help build relationships with families long before they need you. Understandably, you might not have time to devote making images, creating ads, responding to comments, and answering direct messages.
That's why we're here to help. Our social media marketing team has the knowledge and expertise to help you reach more families. Not only will we help share your story, our team can engage your audience and help to build a following. Rather than spending hours each month trying to connect with families online, we'll help you save that time so you can devote it to your other tasks around the funeral home.
Getting Paid Faster
If you've ever had to work directly with an insurance company, you know that it's not always the fastest process. Between completing paperwork and waiting for it to be processed, many firms often find themselves waiting 60-90 days to get paid when the family wishes to pay with money from an insurance policy.
Our FuneralPay platform can help speed that process up and in many cases, have money your account the very next day. With FuneralPay, your firm can file insurance assignment claims in minutes. We will ensure that each claim is processed accurately and efficiently. Furthermore, we complete ALL claim forms and affidavits that the insurance company requires on behalf of your firm and the beneficiary. This results in you saving time and avoiding the headaches of paperwork all at no cost to your firm or out of pocket expense for the family.
Let's Talk About How We Can Help You
If you're looking to save time at your funeral home, we're here to help. We'd love to learn more about your funeral home and discuss how our products and services can help you save time and serve more families. Contact our sales team to schedule a demo where we can discuss these tools in greater detail.
Tommy holds a Communications degree from Laurentian University and an Integrated Marketing Communications Graduate Certificate from St. Lawrence College. He is a Content Marketing Specialist at FrontRunner and focuses on producing engaging content that funeral homes can use to connect with families. In addition, Tommy crafts SEO content for clients and specializes in helping the general public connect with the death care industry as a whole.