Fight Back to Protect Your Obituaries
Since the release of last week's blog post Why Would Anyone Commit Obituary Piracy?, there has been an overwhelming response from FrontRunner clients who 1. had no idea that this was actually happening and 2. didn't think they could do anything to prevent obituaries from falling in the hands of third party marketers that are out to profit off the copyrighted notices.
ObitSafe.com

Obituary theft occurs when a company (third party marketer, rival funeral home, newspaper) copies an obituary off of your funeral home website and places it on their website. This practice not only takes revenue away from your funeral firm, it undermines your credibility with the families you serve in your community. Every obituary posted within the Book of Memories includes a link to a the ObitSafe.com disclaimer. It states the following:
This obituary is protected by ObitSafe against the unauthorized reproduction or redistribution, in whole or in part, without the express written consent of the funeral home.
ObitSafe is designed to help funeral homes and the families they serve protect the dignity and respect for the deceased and the Integrity of Funeral Service and against any third party commercialization use of this written work through illegal means of electronically or manually scraping this obituary, for monetary or non-monitory gain, from any site where this obituary is posted. Our goal is to stop the gathering of well-intended words of condolences and support on these third party sites that will never make it to their intended audience, at a time the families can use them the most. As with all written works, this obituary is protected under copyright laws and any infringements will be reported to the authorities and prosecuted to the fullest extent of the law.
Every Book of Memories created is automatically posted on ObitsForLife, a commercial-free online obituary and death notice posting site controlled by funeral professionals. Every obituary is linked directly back to the funeral home website where online visitors can leave a condolence, light a memorial candle, send flowers, place a donation, send a sympathy card, and share photos and stories. Every expression of sympathy is recorded for the family who can then interact with family and friends through this system. Dignified. Respectful.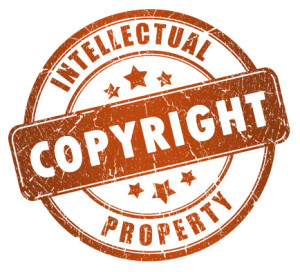 This compares to other companies, which are 'adopting' the obituaries as their own and then providing online visitors with numerous options to express their condolences. Unfortunately, neither the family nor the funeral home are notified that this is happening; the family is robbed of these heartfelt condolences and funeral homes are robbed of revenue.
The disclaimer is just one piece of the obituary protection puzzle. Funeral homes need to take this fight one step further and enforce a Copyright Notice that should be attached to EVERY electronic obituary submission to newspapers and third party directories. If there is no Copyright Notice attached or if the box is checked to 'agree to all terms and conditions', the funeral home (and family) give up all rights to the obituary.
What to include in the Copyright Notice
All standard notices include key wording that unauthorized reproduction, distribution or use of the material is prohibited and that all text included is protected under international and federal laws. Funeral homes should include additional elements as they relate to obituaries:
The copy should not be altered or modified in any way.
The funeral home's URL must accompany any reproduction of the work.
No part of the copy can be used for direct commercialized gain in competition with the author, the funeral home, or their respective businesses.
Stepping up the battle with newspapers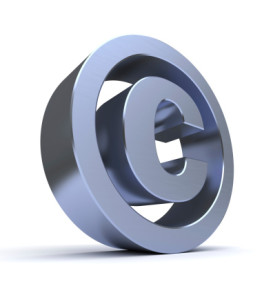 Not only should a Copyright Notice be included with obituaries submitted to newspapers, every obituary should include the funeral home's URL – website address – to direct family and friends to the firm's website and the Book of Memories of loved ones. Unfortunately, many newspapers are refusing to allow the URL from being included despite the fact that funeral homes / families pay to publish the obituaries.
There are reports from some of our clients that there are funeral homes in different areas of North America that are banding together to create their own local online machine to post obituaries rather than deal with local newspapers. Overall, it would cost them less to put together this mechanism, their funeral home information would be prominently displayed, and the obituary would be protected.
Know where you post!
If you have to pay to post obituaries – whether it's with newspapers or online directories – keep in mind that the obituary should include the Copyright Notice. Don't inadvertently agree to terms and conditions that will permit any company from stealing the obituaries for their own financial gain.
If you require more information, don't hesitate to give the FrontRunner team a call at 1-866-748-3625 or email info@frontrunner360.com.
In the time Jules has worked at FrontRunner she has proven herself to be a most passionate member of the team. She thoroughly enjoys every aspect of her work and is an integral part of the FrontRunner experience for our clients.