Embracing Technology Any Where, Any Time and at Any Age
Each of us has our own very personal reasons for becoming a funeral service professional. For me, it was my love of ritual. My anthropological training allowed me to spend decades studying the multitude of cultural rituals surrounding death. This love turned my strictly academic career into funeral service where I could work with families to create meaningful funeral and memorial services. Add to that my recent certification as a grief counselor and I think it's easy to see where my heart lies.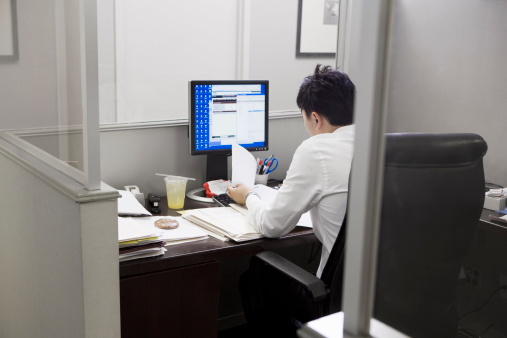 It's also easy to see that my heart does not lie with the seemingly mundane tasks of case management! Chances are you feel much the same as I do. We came to this profession as a way of expressing our desire to care for others not because we wanted to get buried in the minutia of case management (pun intended). Yet, how many times during the week do you find yourself stuck in your office, feeling overwhelmed by your management and operational responsibilities?
Fortunately, today's technology can free you from the shackles of your office chair and allow you the mobility needed to serve today's families.
Today's On-the-Go Funeral Director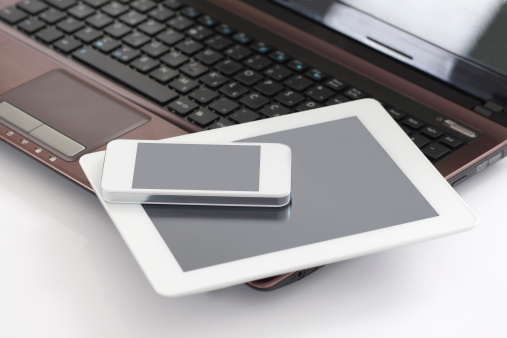 We all know that the days when you're tied to your funeral home office are few and far between. You simply must be flexible to meet the expectations of the families in your service area. You must be ready to serve them wherever they need you to be: their home, hospital, or hospice facility. When the first call comes in, off you dash because you believe in providing the highest level of service. And, with the newest digital technology, you have the ability to access your case management software any time through a secure access point from anywhere with a signal.
Yes, I'm Incredulous Too
If you want to learn more about today's technology, find someone 'in the know' or do what I do and talk to someone under thirty. I had to corner FrontRunner's President, Jason Truesdell, to learn more. I caught him on the phone early in the day (he too is often on-the-go) and he started our conversation by sharing a personal story about his very first cell phone. Believe me, I wasn't that excited when I got my first cell phone but his excitement was a bit contagious.
"I can remember it like it was yesterday," he shared in a wistful tone. "It was a Nokia 5110 that my mother purchased for me. At the time, it was the perfect device for a mother like mine and a tech geek like me. For her, it was a way to keep tabs on me 24/7 but for me, it was the coolest thing since Nintendo."
He asked me what kind of cell phone I had and I couldn't even tell him. I quickly justified my ignorance by telling him that I only have it – just like his mother did – to stay in touch with my two sons. "They respond most often to text messages," I said and quickly added, "I don't even think they bother to check voicemail messages." In all honesty, my cell phone sits on the desk and rarely rings. "It's just not that important to me," I said with a shrug.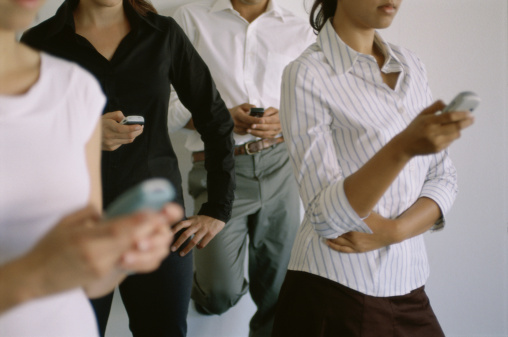 Jason was quick to respond. "Unlike you, most people have handheld devices that don't wander far from their fingertips. Today alone, I have used mine as an alarm clock, a weatherman, a phone book, a radio, and a camera." He then launched into a passionate discussion about the ways mobile technology has drastically changed funeral directors' lives by freeing them from the grip of landlines. And once again, the conversation turned personal.
"I can remember spending weekends at my uncle's funeral home admiring the Cadillac in the garage and the spotless main floor in the old Victorian home," he said. "Back in those days, cell phones weren't common but I can just imagine how glorious it would have been if my uncle had one. With a small staff and every phone call being important, I can remember how he was glued to the phone. It's hard to imagine the freedom he would have felt if he could have taken that phone with him."
With that brief story, I could better appreciate how a simple device like a cell phone has changed funeral service. Now, average funeral directors are not just taking calls; they are answering emails and viewing their service schedule using a mobile device. It seems it doesn't stop there.
"There was a lot of buzz about mobile websites leading up to the 2013 NFDA show," Jason admitted. "I'm a big fan of anything that helps funeral professionals impress their client families and provide added convenience for the public. There's no doubt that a mobile website can do both; thanks to them, families and online visitors receive quick access to key information when they need it most."
Almost all funeral home owners I've spoken with as a content writer recognize the importance of a mobile website and they've taken the leap into mobile marketing with a certain enthusiasm. When I was on the floor at the 2012 NFDA event in Charlotte, North Carolina, most of those I met carried mobile devices and clearly understood the theory of how mobile technology can assist them in connecting with their families.
How it Works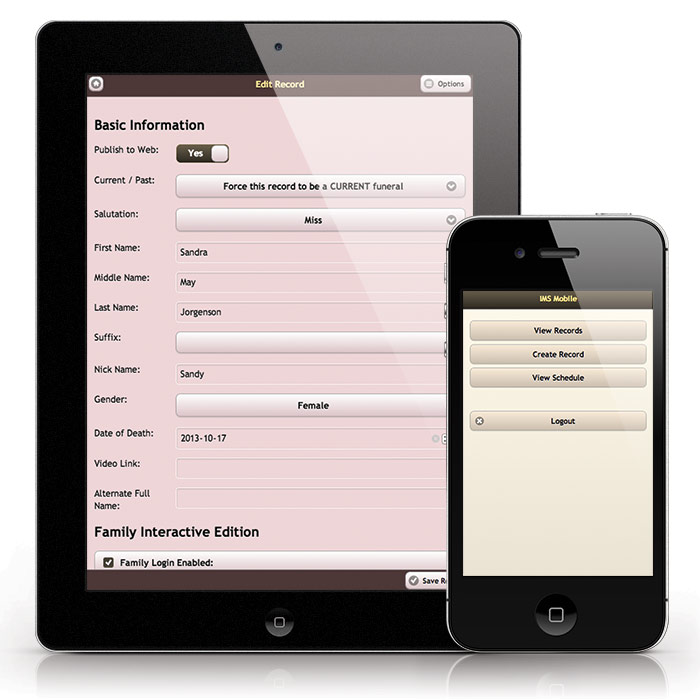 Frontrunner's system was designed with the mobile funeral director in mind allowing access to critical information at the click of a button even when you're not at the office. "Our goal was to design a fast and efficient tool that would allow our customers to better serve theirs," Jason declared. "When deciding what we wanted to develop in the mobile space, our goal was to create a system that combined the most practical day-to-day operations." In using this new mobile system, you have the ability to add, edit, publish, or delete records from your funeral firm website. You can also modify condolence messages and view the service schedule.
Mike Kelly, of Doran Funeral Home in New York, had this to say about FrontRunner's mobile case management app: "What is really the most important thing about it is the quick response time it provides. It's literally just a matter of minutes from the family's call to when the necessary change is made. It allows me to easily execute the changes or additions that this family is asking for. We can respond almost instantly."
I think it's pretty easy to see just how valuable it would be to be able to edit-on-the-fly. I am sure every funeral director has faced a situation when a spelling mistake was made in the obituary. Maybe you've had a family call to ask you to remove a condolence message. Not later when you are at the office but right now. Then, perhaps there's the worst situation of all – when the deceased's record should not have been published to the website at all. In all situations, grieving families have the right to demand that you deal with the situation as soon as humanly possible – if not sooner.
Just Imagine It
Close your eyes for a moment. Imagine what it would be like to correct any of these situations while you are away from the office. Maybe you see yourself at the grocery store or watching a football game or movie with the kids at home on a Sunday afternoon. Picture the ease of it and how quickly you can return to your errands or leisure activities.
Let's not discount the value of being able to initiate a new record while serving a family in the location of their choice. What wouldn't you do to be able to provide them with that level of service? Certainly, Frontrunner Professional is not the only company to offer mobile case management options. These days, mobile has gone mainstream, which never ceases to amaze me. It seems that I clearly show my age; I'm dumbstruck every day by what I see around me.
I'll be sixty this year and if I hear some well-intentioned soul say, "Sixty is the new forty" one more time I think I'll scream! Anyone my age knows how it feels to be nearing sixty and it sure doesn't feel anything like forty ever did. For me, part of living nearly six decades is my inherent disbelief when I reflect on the rapid advances in digital technology. When I was a youngster, we didn't even have that phrase in our vocabularies nor did we even dream of the technology we have at our fingertips today.
Cell phones keep getting smarter and now they're actually smart enough to help you manage your cases wherever you happen to be. Without doubt, mobile technology has come a long way. Even if you too are closer to sixty than you'd care to admit, I think you can see the importance of being willing and eager to embrace the benefits.