To Post or Not to Post Prices Online: That is the Question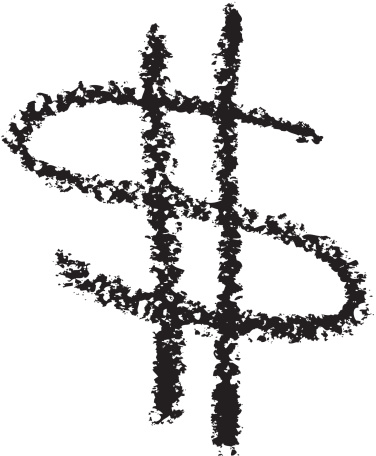 In the state of California, any funeral establishment website must post the General Price List (GPL), pursuant to the Funeral Rule. There must also be a statement that the GPL is available upon request via a link from the home page unless the words "price information" or a similar phrase that includes the word "price" links to the GPL.
As a California funeral director, I'm well aware of Senate Bill 658, which took effect in January 2013. This requirement may give me a skewed perspective on the necessity of online pricing. Couple that with the fact that I'm a website content writer who needs to keep up-to-date with consumer trends and you've got a woman who honestly believes that putting your funeral home prices on your website is a smart thing to do.
In my humble opinion, it's an ethical, transparent business practice that will assist a funeral home to connect with today's price-conscious consumer. Josephine Dimiceli of Dimiceli & Sons Funeral Home in New York seems to agree with me on that; their prices have been posted online for fifteen years!
I'm adamant about this issue when I speak to clients and always advocate that they post their pricing online along with an explanation of the complexities of a GPL and a downloadable PDF.
Despite my opinion on this topic, Jeff Friedman shook up my thinking with a Facebook comment of just fifty-seven words: "I have left pricing off my website in Texas. We are a professional service industry not an online shopping venue. I have the best Funeral Directors who make a huge difference to the families they serve. This cannot be conveyed on a website price list. It is amazing the things this industry does to completely cheapen ourselves."
Whoa, "Cheapen Ourselves"?
In all honesty, I never saw it that way. I believe posting prices online helps to promote a funeral firm as honest and ethical. Nothing hidden. No surprises. I know this is a thorny issue for funeral professionals and Jeff's remark illustrates the equally strong yet diametrically opposed position many hold on the subject.
I still believe online pricing makes sense and doesn't cheapen us. It also caters to the expectations of today's online consumers who aren't only looking for the lowest prices. After all, the services we provide families are unlike anything else; these are purchases made not only with the head but with the heart.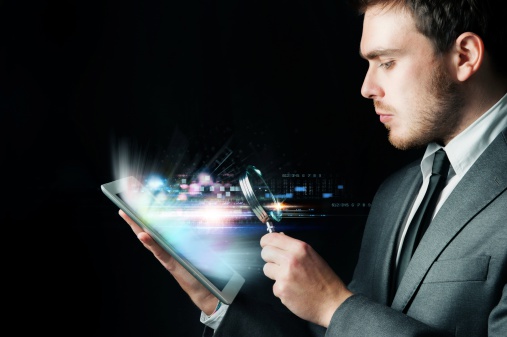 Ellery Bowker of Cremation.com apparently agrees with me as he left me this Facebook remark: "There are valid reasons for not showing your prices but consumers today expect to be able to see options and pricing online before calling any funeral home. It's always assumed that price shopping is about finding the lowest price. The data just doesn't support that notion and the burden should not be on the consumer to call every funeral home in town to get pricing. Families simply want to know what type of service they can have for the amount they can or want to spend. Also consider the quality of the lead. If a family comes to your website, sees a price and what that includes and makes the decision to call you, that's a much better lead than a blind inquiry like 'how much is a cremation?'
Still, many funeral homes do not provide their GPL on their websites. This results in families having to call or visit a funeral home in order to obtain prices. One can only imagine how difficult a task this is while experiencing the grief that accompanies the loss of a friend, spouse, or family member.
Posting GPLs electronically allows families to obtain the information they need to plan a meaningful and affordable funeral in the comfort and privacy of their own homes. This has always felt like an unequivocally caring thing to do for a family.
A GPL May Not Be Enough
Unfortunately, the complexity of the standard General Price List can be very off-putting and leave families with more questions than answers. This is why I advocate providing online visitors with additional educational and instructive website content related to funeral home pricing.
Frontrunner Professional takes my idea one step further. With the newly-updated Quote Builder website feature, families can actually construct an accurate quote for the services they select and transmit that quote directly to a funeral firm for further discussion or save and print it as a reference during their decision-making process.
Upfront Pricing and Interactivity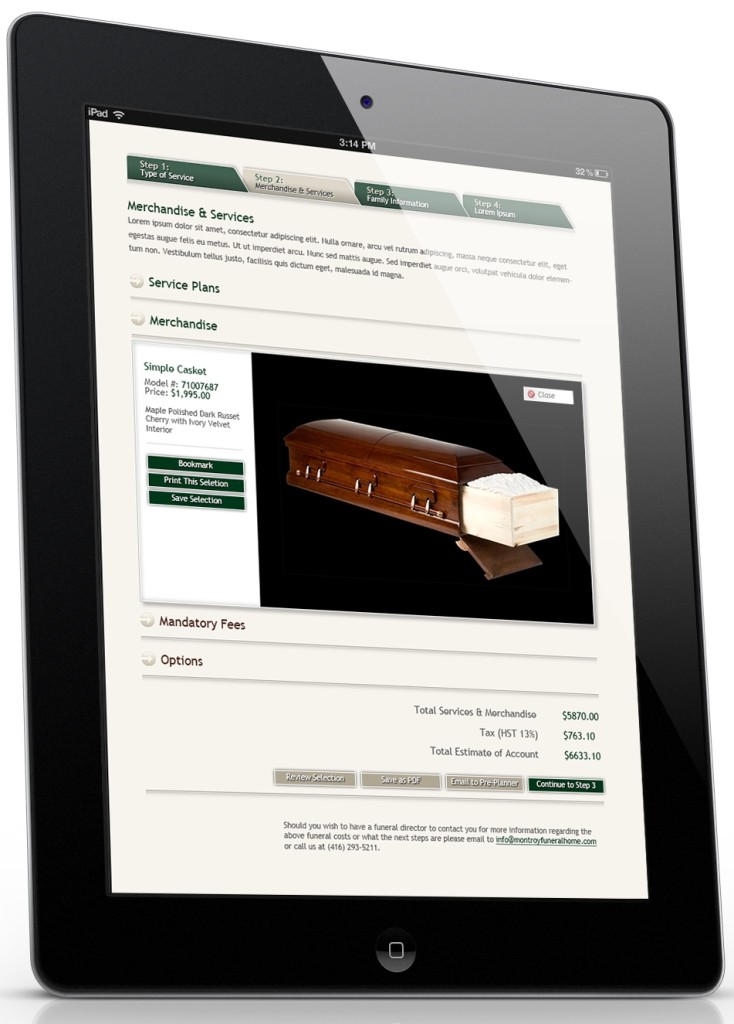 FrontRunner Professional has long offered Quote Builder to their clients but in its original form, there were no submission or save/print options available. This is part of our funeral home software solution. The Frontrunner team recognized today's consumers want interactive tools that facilitate communication between the funeral firm and prospective client families so the developers set about to incorporate these important features.
Now, the families you serve can have exactly what they are looking for: an interactive tool that provides them with bottom line funeral-related costs, the ability to save and print the document for their records, and the option to transmit this information to the funeral home to form the basis of the arrangement conference conversation.
Upon learning of these changes, Jeff Friedman remarked, "With FrontRunner's redesign of the Quote Builder tool to feature interactivity between the family and the funeral home, I can only say one word: fantastic! This is a piece of the online pricing puzzle that has long been missing."
He went on to say, "We all know that our real power lies within the arrangement conversation – the back-and-forth between the family and the funeral director, which allows us to truly serve their needs and meet their expectations by providing them with valuable, relevant, information, as well as our professional insights. But because of the limited engagement opportunities provided by the Internet, I really believe that it is not a friend to funeral professionals."
Connecting with Today's Online Consumer
I understand his point clearly. Your funeral firm website may not be as powerful of a promotional tool as an engaging dialog between funeral directors and the families they serve but it can go a long way in doing so when you choose to include interactive online pricing. As Josh Shannon of FrontRunner Professional said to me, "In providing your prices online, you're supporting families who don't want to drive to every funeral home or call them to discuss pricing. This gives them the freedom to do this from home with other family members in private. And, the new Quote Builder brings a higher level of engagement that will fuel the arrangement conversation."
I understand exactly what Jeff Friedman meant when he declared "we are a professional service industry not an online shopping venue." I also believe we are professionals, trained and experienced to care for families in ways that no one else can.
While, to some, it may feel inappropriate to publicly post a price for their services, I still believe that in choosing not to engage in upfront online pricing, they are doing their communities a disservice.