If you're coming from Part 3 of the Funeral Home Marketing Mega-Tip Series: How to Master Your Funeral Home Social Media Marketing Plan, welcome back! At this point of the series you likely have a pretty good handle on today's consumers, how to build a funeral home website to generate results, and how to use both of these pieces to build a well-thought out funeral home social media strategy.
Where do we go from here? We've covered some great topics to date, but part 4 of the series is all about building a solid funeral home marketing base. You're now excited about the possibilities a great funeral home website and social media plan for your funeral business can bring you, but for any of those things to happen, and happen well, you must have a solid funeral home marketing plan. Here's how:
Don't Just Act… Develop a Funeral Home Marketing Plan
This is probably one of the most common areas funeral homes fail at when it comes to marketing their business. They spend so much time running around with so much to do, they just do what they can for marketing and hope what they are doing is working – without any real tracking in place to see if what they are spending their money on is actually doing what they'd hoped.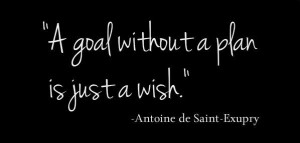 Here's a few questions to answer to see where you're at with your funeral home marketing: Continue reading →