How To Turn This Year's NFDA Convention Into a Complete Win For Your Funeral Home
September 28, 2016
5474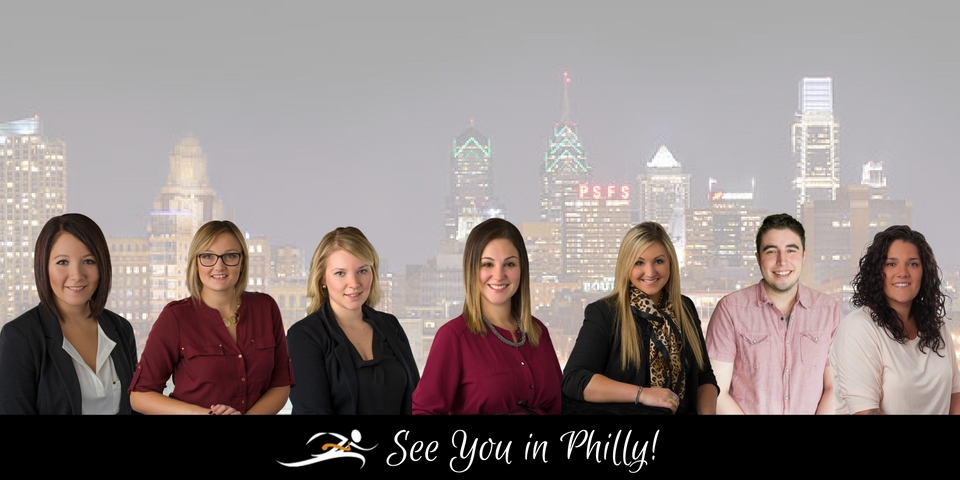 It's that time of year! The National Funeral Directors Association Convention & Expo is right around the corner and I could not be more excited. This year's convention is being held in Philadelphia and you know the FrontRunner gang is going to be there once again! Sure, I look forward to seeing some familiar faces, catching up with our wonderful clients and making some new connections. However, this year is exciting for a different reason: we have reached a critical turning point in this industry and its time to be making smart business decisions and staying up on the trends and in line with consumers. What was previously optional technology, website and marketing solutions are now a mandatory part of conducting business. The way families search for services is changing constantly and the traditional buyer's cycle has all but gone out the window. So what is your funeral home doing to stay ahead of the curve? The answer is probably not enough but that's okay. There is nowhere to go but up!
Earlier this week we published a blog post about the 2016 NFDA Consumer Awareness and Preferences Survey that highlighted the clear need for funeral homes to take a closer look at the future. It is no longer enough to understand current trends or rely on how things have always been. Funeral homes need to pay attention to where things are going, and focus less on where things have been. Too many firms are stuck in a what I call the "in between" place where they don't really know which direction to go with their business. Having the opportunity to travel and speak with thousands of funeral professionals each and every year, I can say that most funeral homes know that they need to things differently, but are unsure of how to make it all happen. I also sit on the committee for both the Canada and National Funeral Director's Association, so I do know this is the year to NOT treat the tradeshow like "just another tradeshow". Use it to seek out what's really helping funeral businesses. Don't just enter the convention hall to see the same old products you see every year, or listen to the same session topics that you are comfortable with. 2017 is going to be a big year for you, but only if you make it one!
Instead of telling you how to take advantage of the many cool things to do in Philadelphia, I am going to give you some pointers for making the most of the four-day event.
It Is Time To Know What Will Actually Help Your Business
Recently I attended a conference in Toronto called the Archangel Summit that featured talks and workshops with some of the world's greatest marketing minds. Speaker after speaker I watched thought leaders like Gary Vaynerchuck and Seth Godin provide insight into what helps businesses move forward. The two most profound takeaways from this event, for me, were the importance of embracing change, not running from it and how fear can be the killer of progress. Archangel left me truly inspired and excited about the future. There is no reason the NFDA Expo cannot do the same thing for you.
This year, I challenge you to attend the convention with an open mind. Instead of going there to engage with what is familiar, look for what is new and different. If you try to find something new, or bring new ideas back to your funeral home, I promise you will succeed.
Don't Miss These Sessions at the 2016 NFDA Convention:
Each and every year, the NFDA convention serves as the premier summit of funeral professionals. There is truly no better opportunity to network and find out what other people are doing to improve the funeral industry. If you really open your eyes and ears, 2017 will be the best year ever for your funeral home. There is so much opportunity sitting in front of you right now if you know where to look. Here are some of the sessions I recommend attending. You won't want to miss these:
#1) Be the Best Crematory Operator in Your Community
Sunday, October 23
Hosted by Carol Green and Michael Nicodemus, this session will help you understand the importance of building a strong cremation brand for your funeral home. Cremation has become the most popular option in death care, so if it's time to really understand cremation and how to be THE chosen provider, go for it!
#2) Survey Says: Inside the Numbers
Tuesday, October 25
NFDA executives Ed Drefort and Lacy Robinson will walk you through the findings of their 2016 survey. If you are at all concerned with building for the future, this is a must-see session. Arm your funeral home with the knowledge of what consumers really want. I can't say I know exactly what they will be covering but I can tell you that any successful business strategy starts with truly understanding what your audience is looking for. If they focus on findings in the 2016 NFDA Consumer Awareness and Preferences Survey, you know it'll be a great session!
#3) Caring For Fluffy & Fido: How Pet Service Can Benefit Your Business
Wednesday, October 26
Special shout out to our clients Kate and Terry Branson, co-founders of Beyond the Rainbow Pet Hospice and Memorial Center, who have been scheduled to give a compelling talk on Pet cremation and how your firm can capitalize on the quickly growing pet-care market. As one of the key people involved in building FrontRunner's An Unforgettable Friend pet loss brand, and studying hundreds of funeral homes keyword trends from families searching in Google, I can tell you that pet loss is one way that brings incredible opportunity for your funeral home by introducing new ways of meeting families – not just through the passing of a human.
#4) Our Past Is Not a Prologue to Our Future
Wednesday, October 26
Douglas Gober, President & Owner of Gober Strategic Capital is going to help funeral homes prepare for the future, plain and simple. In this session you will be able to learn how to stand out in your community through great marketing and building an awesome local brand. I have personally spoke with Doug on many speaking lineups around the country and sat in on quite a few of his sessions.
#5) NFDA Opening Ceremonies & Innovation Award Presentation
Monday, October 24

It is going to be a busy week in Philly. In addition to the wonderful sessions and networking events, the 2016 NFDA Convention is a great time to celebrate the success of your funeral home and progress of the funeral industry as a whole. Do not miss Monday's  general session, where the 2016 Innovation award will be handed out to the one of the six finalists. Thankfully, we made the short list for the third straight year! I'll take this opportunity to say THANK YOU to all who voted for us!!
See You in Philly at FrontRunner Booth #3533!
For over 20 years we have dedicated ourselves to helping funeral homes and the families they serve.  This next year marks a big year for FrontRunner as we set out in a new direction. Of course, we will continue our commitment to help funeral homes with their technology and marketing, however we are shifting focus to changing the funeral industry one firm at a time, by working closely with them in true, exclusive partnership. We're on a mission to help funeral homes reshape their future through technology and marketing strategies that work as one integrated strategy, that they simply can't get anywhere else. I invite you to come visit us in the FrontRunner booth #3533 to find out more about our new Exclusive Client Program and see what we can do for your firm.
But first, you need to come to Philly with an open mind. Let's make 2017 count!
Ashley Montroy, Marketing Director at FrontRunner Professional, has committed herself to helping funeral professionals understand and excel in today's digital age. With a long-standing history in the funeral business and her father being a licensed funeral director for over 30 years; she grew up learning the family funeral business. Ashley holds a bachelor's degree from Carleton University and diploma from Algonquin College. Today, she continues to speak to over 15 state and provincial funeral association groups each year on funeral marketing in the digital age and protecting funeral firms online using experiences and examples from working with thousands of funeral homes in North America through FrontRunner Professional.