How to Satisfy Price-Conscious Families Online
"I'm not sure I want to include pricing on our website."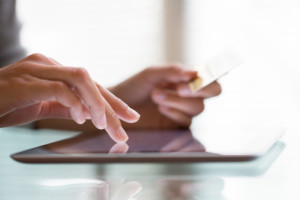 That's one sentence I hear it almost every day. And when I do, you can bet I'm going to share my best thinking with the funeral director in question–whether he or she wants to listen or not. My point? Today's cost-conscious families are changing the way marketers present their businesses online, and funeral homes have got to adjust to the changes in consumer behaviors and spending.
It's not an isolated phenomenon, either. The changes in consumer spending and shopping behaviors wrought by this new mindset of frugality are seen across all demographics, including income, gender, ethnicity and age.
Those funeral home owners who recognize the importance of adjusting their business model to meet the needs of the cost-conscious consumer will put their attention on pricing transparency. While it's valuable (and in some states required) to provide a copy of the firm's General Price List on the funeral home's website, progressive funeral firms choose to take the pricing conversation even further.
Meet Roadhouse & Rose
In Newmarket, Ontario, Canada, Roadhouse & Rose has a rich history of service which dates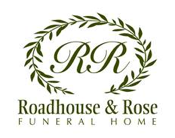 back to 1842. You can bet the firm has  seen its fair share of change. Yes, I know they are not a U.S. funeral firm; nonetheless, I believe their attitude in dealing with cost-conscious consumers is valuable to any funeral home trying to prosper in this economic climate. In short, Roadhouse & Rose has adapted well to the new realities of the frugal consumer mindset. You won't ever hear Wes say those words I dread: "I'm not sure I want to include pricing on our website."
And we're fortunate because today, funeral director and co-owner Wes Playter, shares his perspective on this latest trend in consumer behavior.
"We are open and transparent with our prices," he confided in the November/December 2013 issue of the Canadian version of Funeral Business Advisor, "Many funeral homes do not list their pricing; they want them to come into the funeral home in order to get the information. People like the convenience and the access to our information, and we are glad to provide it to them."
In fact, they've taken the online availability of a current funeral home General Price List to the next level, with the addition of FrontRunner's Quote Builder to the firm's website. It allows price-conscious consumers (and anyone else, for that matter) to select and enter the products or services they want, and receive an accurate quote of the charges they can expect to pay.
"In today's day and age, people don't necessarily have a lot of time to shop around," he said. "They can go on our site any time of day and get our pricing right off of our price list. It is very user-friendly. They can enter exactly what they want, picking and choosing the services they want a-la-carte style, and then we put together an exact price, so that there are no surprises when they come in to see us."
Quote Builder in Action
I'd like you to check out the Quote Builder tool on the Roadhouse & Rose website (www.roadhouseandrose.com). See for yourself how easily you could obtain an accurate price for your proposed selections.
"Families use their quote builder when a death is imminent to plan what they want for their loved one's service. They already have in mind what they would like when they come to see us and they have their questions prepared. It makes it a lot easier for everyone and alleviates their stress during their time of grief," said Wes.
Interestingly enough, Quote Builder also helps in their pre-need sales. Not only that, the program keeps all the vital information that the family provides, making it a time-saving benefit when the time does come that they need the services. Roadhouse & Rose honors all quotes for one year.
The Critical Importance of Pricing Transparency
Today's  families want to do business with firms that are authentic and accountable. They are coming from the place of a new mindset of frugality which has become dominant among consumers in the United States." And they absolutely insist that the companies they support are truthful about processes, practices, and prices.  Can you afford to ignore them? No, I don't think so. Pick up the phone and call me any time and 'll tell you the same thing.
"As consumers persist in more frugal behaviors, companies that rely on pre-recession strategies and tactics will find themselves struggling against strong headwinds." So concluded the authors of The New Consumer Frugality: Adapting to the Enduring Shift in U.S. Consumer Spending and Behavior. And funeral firms are not exempt from that caveat. You need to change your pricing strategies. "Companies that do this well will find the winds far more favorable, and they will prosper first and most in the new value-driven marketing environment."
Click Here to Read the Full Story on Roadhouse & Rose Funeral Home featured in the Funeral Business Advisor.
So, What Do You Think?
If you're like some of the funeral home owners I've spoken to recently, you're probably considering putting your firm's GPL online for the convenience of the families you want to serve. But why not follow in the footsteps of a savvy Canadian firm: consider putting Quote Builder on your funeral firm website. Call a FrontRunner Business Solutions Specialist to learn how Quote Builder can help your firm adapt to the new realities of frugal consumer behavior and spending.
Sources
Roadhouse and Rose Funeral Home: Focusing on their Families and Community is their Primary Goal, Funeral Business Advisor Canada, November/December, 2013
Conscious Consumers are Changing the Rules of Marketing. Are You Ready?, BBMG, 2007 (http://www.fmi.org/docs/sustainability/BBMG_Conscious_Consumer_White_Paper.pdf)
The New Consumer Frugality: Adapting to the Enduring Shift in U.S. Consumer Spending and Behavior, Booz & Co., 2010 (http://www.booz.com/media/file/The_New_Consumer_Frugality.pdf)