Take Control of Your Website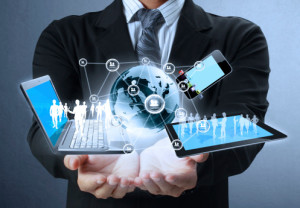 I recently read an expression describing websites as living, breathing entities. Or at least, that's how websites are described when they are relevant and dynamic. So, how do you figure out if your website is relevant and dynamic or in other words… interesting – engaging – informative – current? And, if you realize that your website needs some changes, where do you begin to pump some life into it?
FrontRunner websites are built to make your life easier. Pages pre-populated with content are sitting there, beckoning you to edit them. All you have to do is hit – Edit Content – and work your magic to transform informative, yet generic and non-location specific copy into something that will engage online visitors in your community. Why should families turn to you at their time of need? What makes your funeral home different than the competition? If you have a running tally of points in your head that cover off why your funeral home is better than the one across town, have you taken the time to include those relevant points into your web copy?
Time. Time is money.
We completely understand but, time is an essential component of taking control of your funeral home's website AND it could save you money in the end. We recently heard from one client who proudly proclaimed that his annual marketing budget will soon be cut in half because he plans to focus less money on print ads and more time on his website. The reason? He recognized that his website – this living, breathing entity – was generating more leads than all the other tools in his marketing arsenal combined.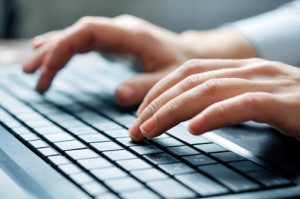 While refreshing the content on your website may seem like a daunting task, rest assured that FrontRunner is here to help. Our team is on standby, waiting to work on any web strategy you may need but to be honest, you are the one who needs to get the ball rolling. You're the one who knows everything there is to know about your business.
Where to begin
Most visitors to a funeral home website arrive with the intention of finding service information, and leaving condolences or ordering memorial items through the Book of Memories. This means that your current services should be prominently listed on your home page. It's never a good idea to make visitors search for the information they need, otherwise they will choose another route.
The next step is to concentrate on the written content for the home page. The welcome message is critical to ensure that online visitors are enticed to read more:
Write a basic overview with link to services, products, staff and contact pages.
The message should provide a brief description of your funeral home's history in order to establish it as a trusted, community business.
What else makes your funeral home unique?  Family-owned and operated? Multi-generational ownership? Serving a distinct community?
Describe the Book of Memories as a truly beneficial, lasting legacy to loved ones. The memorial websites are an offering that makes your funeral home unique!
As you work through the welcome message, understand that it is the gateway to your website and is meant for families to understand that your funeral home is there for them at any time.
Calls-to-Action



Your home page should also contain 'Calls-to-Action' or links to resources contained within your website. Keep in mind that visitors may only be searching for quick directions to your funeral home so Location & Directions should be clearly visible. They may be looking for grief resources to help them or family members at their time of need. Does your home page have a link to local resources or content contained elsewhere, within your website?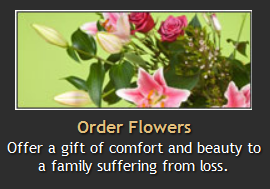 Other Calls-to-Action you may want to consider are:
News and Events
Prearrangement Services
Flower Ordering
Testimonials
Links to Social Media
Affiliations
The goal of any home page is to provide a brief overview of your business and encourage online visitors to follow any one of the links you've established. You have seconds to engage them – they must be drawn in with relevant information. Without this type of attention to detail, visitors may simply click off and search for the information they need on your competitor's website.
Taking control of your website begins with your home page. Start there. Refresh the content. Make it your own. This will help you create a thorough web strategy that prioritizes what pages to work on next.
FrontRunner will be posting a series of these 'Take Control of Your Website' articles to provide some guidance for our clients who realize it's time to make their websites the living, breathing entities that they can and should be for their communities and bottom lines.
If you ever need more information or would like some additional help, don't hesitate to contact your Success Coach.