How to Set the Stage for Success in 2014
One thing I've really enjoyed during December were the nine days of "down time" provided to us by FrontRunner's policy of closing during the holidays. Naturally, we still did our work; after all, we really love what we do–and we love our clients. Yet, our schedules were relaxed enough to give me ample time to actually sit down with my long-neglected stack of trade journals.
That means I often found myself sitting close to the wood stove (it's been unusually cold here in the Santa Cruz Mountains this winter), avidly reading back issues of ICCFA Magazine and Mortuary Management.
Static Websites versus Dynamic Websites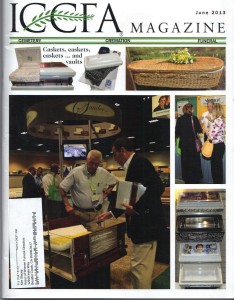 The June 2013 issue of ICCFA Magazine included a technology column from Tony Spore, the founder of Tombfinder with the lengthy (and, in my humble opinion under-capitalized) title "Changing your static website to one that's mobile-friendly and engaging." (Yes, I know the Internet has changed the rules of grammar, and I've just got to get used to it. Yet, I'm annoyed; which probably speaks more about my age than anything else.)
Back to Tony's column, where he shares, "A static website does provide consistent, standard information–it can be compared to handing out a printed brochure about your company," but he warns readers that they "are not engaging for visitors and can quickly become stagnant." In direct opposition to the standard unvarying and unengaging website, the "dynamic website," says Tony, "changes or customized itself frequently and automatically and encourages visitor interaction."
"Having some sort of website (any sort of website) isn't enough these days." Amen to that, Tony.  I agree with you, 110%. Unfortunately, many funeral home owners don't realize how much they are hurt by the assumption that "any website will do".
Not only is the site content unchanging; too many funeral firms neglect to customize generic content to accurately reflect their unique approach to serving their community. This means they end up with a site much like everyone else's–which is the kiss of death for both the consumer and the search engines. Both entities demand fresh, relevant, and yes; engaging content.
Changing Consumer Preferences Demand Your Attention
The last magazine in the stack was the first for 2014: the January issue of Mortuary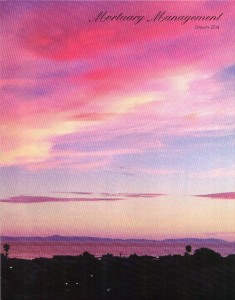 Management. Deeply appreciating Jon St. John's kind words in his opening message–it's good to know I'm one of his favorite people (back at ya, Jon!)–I thoroughly enjoyed the commentary by Richard Callahan, titled "The New Normal".
"We live in an age of changing consumer preferences," Richard acknowledges. "But the one thing that doesn't change is that we serve a very special need at a very difficult time–to an increasingly diverse and demanding populace."
And if you take Tony at his word, that diverse populace wants dynamic website content, accessible in both mobile and desktop applications.
What's the Solution?
FrontRunner's newest website platform offers funeral homes, cemeteries, pet loss and cremation providers a solid digital foundation for a dynamic visitor experience. Our app-based customization options–available to FrontRunner clients through the App Shop– make it really easy to meet the expectations of the "increasingly diverse and demanding populace" described by Mr. Callahan.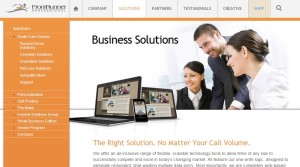 For example, our Airline Information, Scrolling Testimonials and In the News apps are just what Tony Spore recommends–providing valuable, dynamic site content. Let's not forget the My Send Off app, which provides funeral and death-related information from the various cultures, religions and countries around the world, is another way FrontRunner clients can satisfy the search engines–which are always looking for fresh content–and your human website visitors. And the Matching Mobile Website app brings all that dynamic content to your increasingly mobile community–with the same level of beauty and functionality as your standard website.
Now you know what should be among the first tasks on your list for this year: enhance your web presence with dynamic, widely-accessible content. In all honesty, you can't afford not to because, as Richard Callahan noted in his closing lines, "good intentions will not cut it in today's professional environment. In an environment with no "normal"–one must be on top of everything–cost, marketing, technical aspects, planning for the future–all must be considered and adjusted constantly." And here's my opinion: in choosing FrontRunner as your technology solutions provider, you'll set the stage for your funeral firm's success in 2014.