5 New Pulse Business System Features that Have Funeral Directors Talking!
We've been working hard behind the scenes to get some incredible features ready and we are thrilled to announce not one, but five game-changing additions to FrontRunner's award-winning software. It is not just a small change – it represents a new level of our technology and will shape the coming years of advancements, and we can't wait to move you into it!
As you may have heard, we officially released our Pulse Business System at the 2014 National Funeral Director's Association Convention in October. Clients and those new to FrontRunner, were so excited to finally have one, single web-based solution that had everything they needed to not only streamline their operations but also help them make great business decisions. With 5 features just released, the Pulse Business System just got even better:
1. THE PULSE BUSINESS DASHBOARD:
The data you want to see is now front and center. We've added Google Analytics integration, online revenues snapshot, current events, recently worked on records, and a visitor notification system to a simple, easy-to-read dashboard. Here are just a few of these features at a glance:
Quick View & Quick Edit:  Update a record in your system easily, in seconds.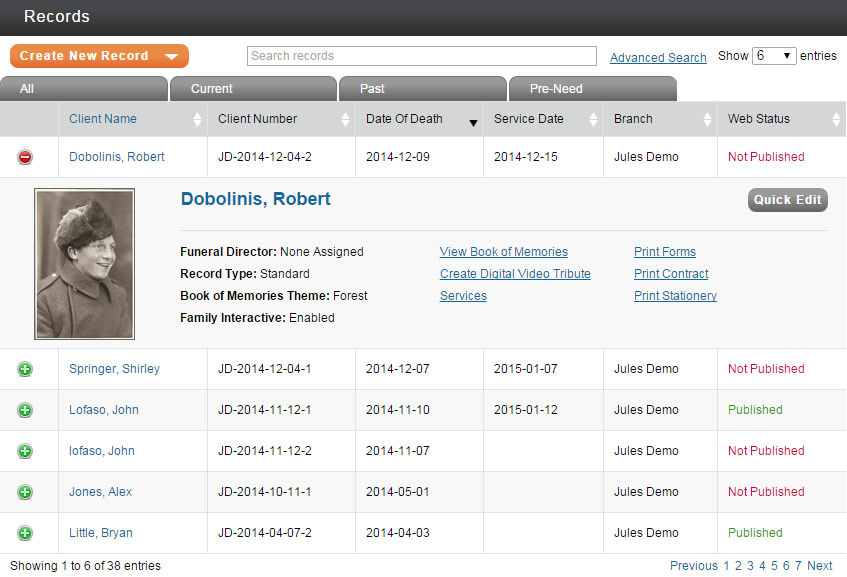 Real-Time Revenues in One Place: See your online revenues such as your flower and candle revenues, in real-time. Now you don't need to guess what your website generates for your business, you can see it for yourself on any given day.

Calendar icon: See your or your teams day or week at a glance based on their record input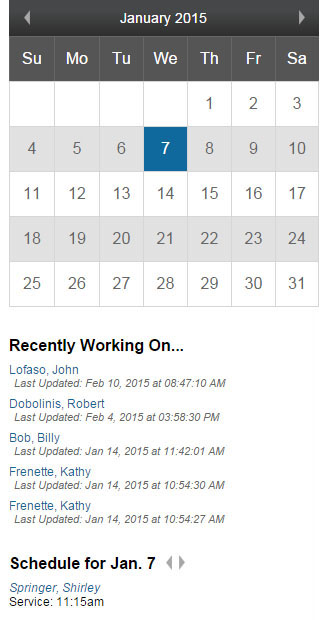 Business Directory: Company contacts, suppliers, businesses, and staff member contact details in one central place for all staff to access

Google Analytics Integration: Now you can see exactly what and how often online visitors search and visit your website. You'll even see keyword suggestions based on real searches: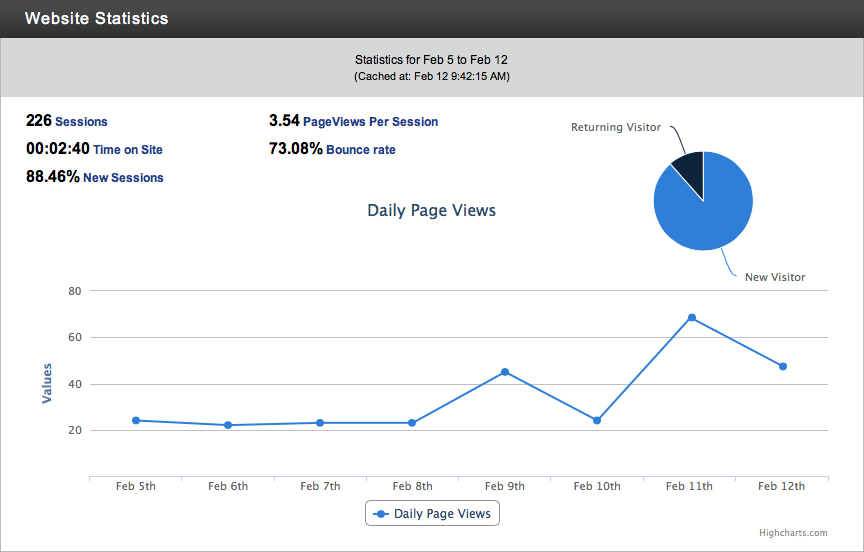 Record Reports: Now you can quickly see disposition reports, gender reports and Book of Memories activity, including any comments left all from the data entered into your system.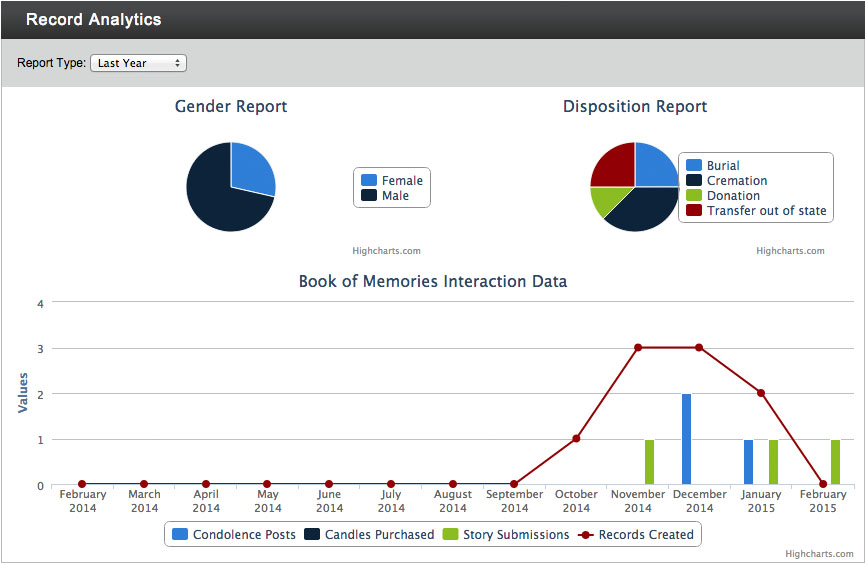 Live Chat:  Instant access our Support Team to get help in seconds.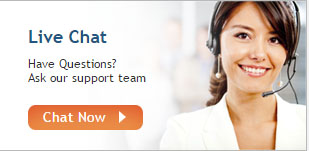 2. INTEGRATED MANAGEMENT WITH YOUR WEBSITE:
Now, you only have to enter your family and deceased information one time for all of your website, management, marketing and memorialization needs. Just enter the deceased and family information into the first call sheet and let our technology do the rest. It will instantly populate your state and federal forms, contracts, QuickBooks, stationery, create a Book of Memories tribute page for the deceased on your FrontRunner website and more. It sounds too good, and efficient to be true, but it is now available. Don't waste any of your valuable time on redundant data entry. Learn more about our technology solutions for funeral directors.

3. NEW WEBSITE DESIGN:
Gain access to responsive website designs and personalization options available to Pulse customers only. See our design library full of brand new funeral home web designs.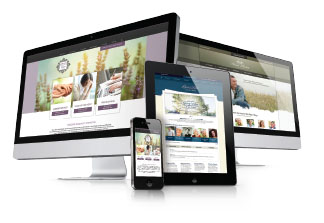 4. TAP INTO NEW MARKETS TO GROW MARKET SHARE:
Are you searching for new ways to grow market share in a declining market? Use our national cremation and pet loss business systems to attract and build relationships with new families. These business systems are more than just technology, they are complete turn-key marketing solutions designed to get you up and running quickly.

5.
RUN YOUR BUSINESS FULLY MOBILE:
With mobile trends continuing to evolve, we've designed solutions to work for all screen sizes. Pulse websites, Book of Memories tribute websites, mobile managers, and mobile arranger (coming soon) all function seamlessly with mobile devices, allowing you to be wherever your families need you to be.
Want to see what Funeral Homes using Pulse Business System are Saying?
"I must say that I am very impressed by everything I have seen so far, as the system seems to encompass so much of what we have pieced together over the years in separate systems. I am convinced that this is a turning point in the history of our company."
​ – David Pena Integrity Funeral Care ​

"On behalf of our funeral home, I want to thank everyone for their hard work. You made the switch from our old management software so easy and we could not be happier to be a part of the Frontrunner family, just as we now count you all as part of the Palmetto family. Cheers!"
-Tom Fields, The Palmetto Mortuary

"Loving my pulse system"
– Lenny Scarr, Scarr Funeral Home

"Loving the all in one system Frontrunner continues to be the leader in funeral technology. We have been with Frontrunner since Frontrunner was launched way back when. We have watched your family and business grow over the last 15 years. Thank you for all you do for us."
– Rob Jardine, Jardine Funeral Home, Cremation & Tribute Center
Of course, we could not have made our technology solution so incredible without our amazing staff. So, please meet the team behind the creation of the Pulse Business System:
From the left: CEO/Founder Kevin Montroy, President Jason Truesdell, Graphic Designer Katie Kortschaga, Programmers: Kris Frenette, Sean Sweeney, Scott Stoness and Sara Gard.
Let's Get Your Firm in the Best Funeral Home Technology!
Take advantage of our latest technology advancements and keep your firm ahead of the curve, profitable and efficient. As a FrontRunner client, chances are pretty good that you qualify for a FREE upgrade into our latest technology platform. So, why wait?
FrontRunner clients:  take advantage of your FREE system upgrade here.
New to FrontRunner or want to see the Pulse Business System in action? Schedule a personal walk through today. You'll be asking yourself why you didn't see this sooner!

Ashley Montroy, Marketing Director at FrontRunner Professional, has committed herself to helping funeral professionals understand and excel in today's digital age. With a long-standing history in the funeral business and her father being a licensed funeral director for over 30 years; she grew up learning the family funeral business. Ashley holds a bachelor's degree from Carleton University and diploma from Algonquin College. Today, she continues to speak to over 15 state and provincial funeral association groups each year on funeral marketing in the digital age and protecting funeral firms online using experiences and examples from working with thousands of funeral homes in North America through FrontRunner Professional.