The FrontRunner Professional 2017 Recap + A Sneak Peek At What's Ahead In 2018
January 3, 2018
2164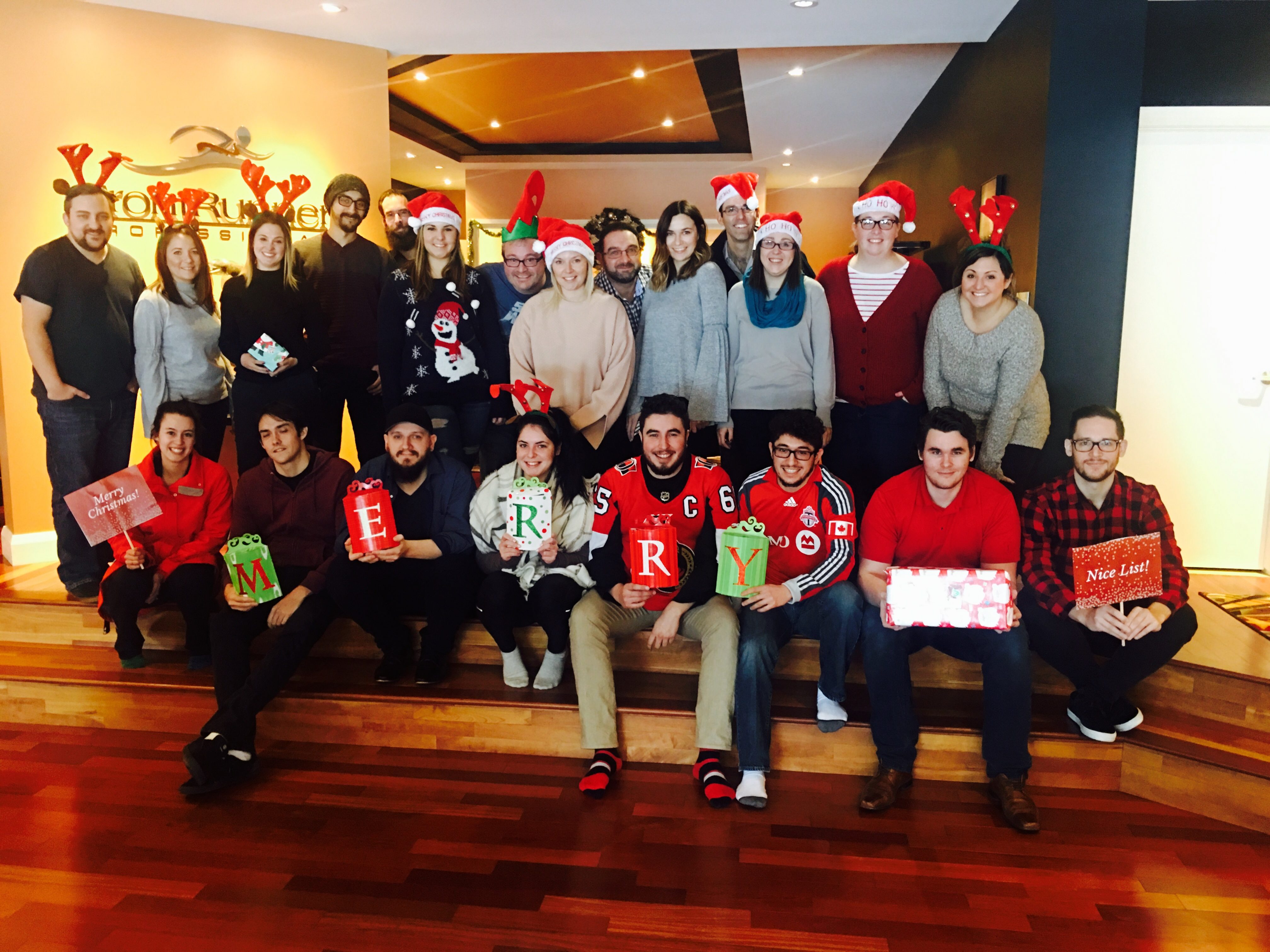 Although last year was touted as our best ever, 2017 was truly special for our company and raised the bar even higher. We added more experienced professionals to our team, welcomed many new clients to our family and developed new technology to help funeral homes not only grow their businesses but better serve families as well. In short, the past 365 days were spent redefining what it means to be a FrontRunner. As the death care industry changes, it has never been more important for firms to keep up with consistently evolving consumer demands and adapt to the needs of younger generations. Enter our goals for 2018: to push the limits of what is possible even further. But before we go there, let's first take a look back at some of what made the last 12 months simply unforgettable.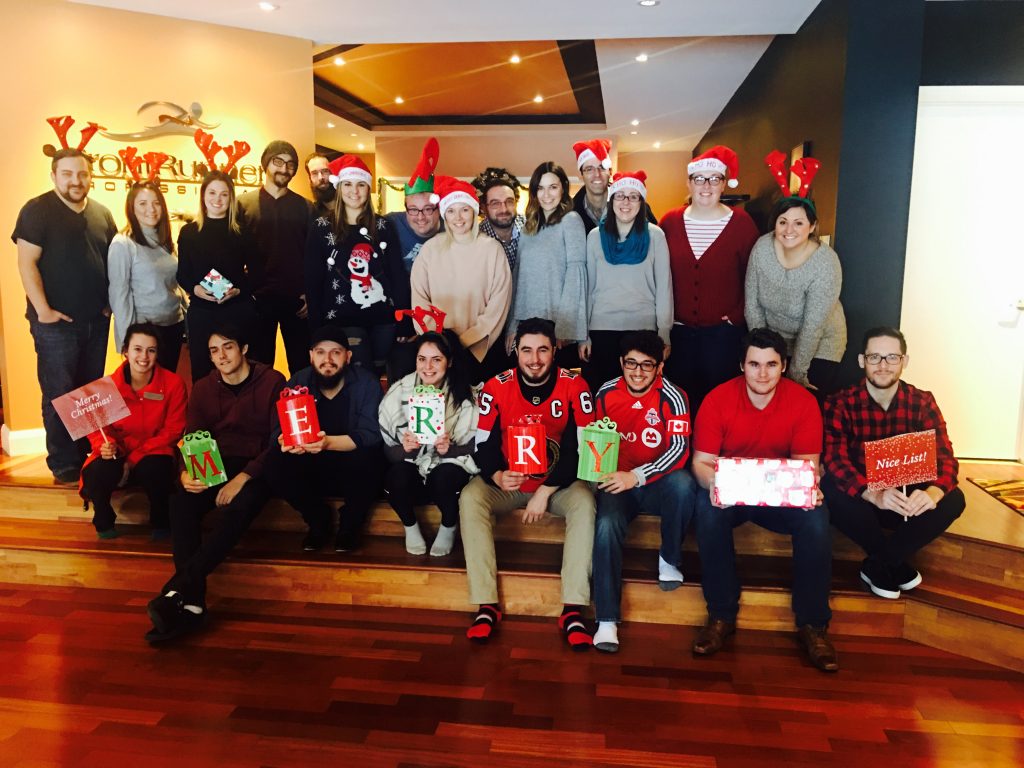 Walking you through everything we did this year would take too much time. So instead, let's focus on our biggest and brightest moments, starting with our big product releases – each reaffirming our mission to build technology that saves funeral homes time and money. We also want to introduce you to our newest team members and recap some of what made FrontRunner Professional the best place to work in 2017!
Our BIG Funeral Home Technology Releases
A Helping Hand Compassionate Funding
With the rising popularity of crowdfunding, many of our clients asked if we could build something for them to help families. In response we partnered with the world's #1 crowdfunding platform, GoFundMe, to create A Helping Hand. The a compassionate funding solution developed specifically for the needs of funeral service, allowing families to work directly with their funeral service provider to set up, monitor and benefit from custom funeral crowdfunding campaigns. Now, neither families or funeral homes need to turn to a third party to help garner support from loved ones and the community during times of loss.
DIY Websites
In September we changed funeral home websites forever. By releasing the Pulse Websystem, we gave funeral directors the ultimate do-it-yourself (DIY) website platform. Now they have unprecedented control over the look, feel, function and content of their websites. The system uses drag and drop editing along with an extensive library of licensed photos and videos to empower funeral homes to create beautiful websites. In addition, we have given our clients access to pre-built sections that are suitable for the needs of their funeral home. You can check out some of the sites created using this platform in our most recent blog post 20 Funeral Home Website Designs We Loved In 2017.
Custom Programming
As mentioned previously, the needs of today's consumers are constantly changing and funeral homes must keep up or risk falling behind. At FrontRunner Professional, we dedicate much of our time to helping firms in this pursuit. However, one solution does not always work for every business. That is why we unveiled a dedicated custom programming team in October to handle the unique needs of our clients that want to stand out in their community. Whether it is helping to build a new service or a website functionality, this team will be busy in 2018.
Partnership With Pierce
We continued a busy Fall season by announcing a partnership between Pierce Chemical, a leading provider of funeral home products, and FrontRunner Professional. From this joining of two progressive companies FrontRunner Lite was born. The FrontRunner Lite WebSystem is a completely integrated solution that allows firms to have a modern, easy-to-use website that is available exclusively to Pierce clients. Also, funeral homes will have the ability to leverage the powerful MemorialFX tribute video and stationery personalization engine for the new Pierce line of stationery. Now, more funeral homes than ever have access to scalable technology solutions that suit the unique needs of their business.
FuneralPay
Last but not least, we reimagined what it means to help a family pay for a funeral with FuneralPay. Instead of complicating things, FuneralPay makes paying for a funeral convenient and easy by offering families all of the options they have come to expect from funeral homes including online payments, crowdfunding, and coming in early 2018 funeral financing. The tool will allow funeral homes to offer families a greater range of options for which to cover the costs of a funeral, thus limiting financial burdens and restrictions. By building FuneralPay, our goal was to bring funeral homes, families and communities closer together.
Our New Team Members
Growing The Social & SEO Team
In the first full year of availability to clients, both the Social Media and SEO teams grew in a big way. Now serving hundreds of funeral homes and death care businesses our client services teams added some new faces in 2017. We welcomed Adam Sauve, Nicole Reilly and Kaitlin Briggs to help ensure that our clients continued to have passionate account managers. With more firms expected to join this year, we can only expect to see more faces join the fastest growing section of our company.
A New Perspective In Development
As part of our new custom development team, we hired Chris Law who has a passion for creating technology that helps make funeral director's jobs easier. You can expect him to be working on many of the custom projects in 2018, and we know that you will be impressed.
Fresh Voices In The Industry
2018 is going to be a year of helping funeral homes establish deeper connections with families and communities. Tommy Heigh is a talented writer, who joined our team this year, with experience creating content for a variety of businesses, funeral homes and even writing the blogs for ObitTree, the funeral industry's premier resource for family-first content. You can check out some of his work here.
We Now Have A Video Department
To round off our additions to the team this year, we added a video department to be headed up by Sky Bonner, who has experience working at a creative agency and has already wowed many funeral professionals with her work. You would for sure have seen some at the FrontRunner Professional booth at NFDA this year in Boston.
Another Year Working For The Best Company
We had a busy year to say the least. So much so that we could only go over the highlights with you. However, a big part of what makes working at FrontRunner Professional so great happens behind the scenes. After hours or on weekends. You see, we are not like every other company out there – we are one big family and that means we like spending time together outside the office, and lots of it. Here are some of the cool moments from 2018:
Bring Funeral Homes Together For Charity
In August, when Hurricane Harvey hit the Southern United States, damaging major cities like Houston in its path, FrontRunner took action by announcing an initiative to brig the funeral industry together to garner support for the hurricane relief effort. Using A Helping Hand crowdfunding as the platform, FrontRunner helped generate tons of support, ultimately contributing to an astounding response from people around the world.
More Team Events Than We Can Count
A team that works together also plays together, right? Well at FrontRunner Professional we love to have a good time and certainly love any excuse to build our team. Whether it is our annual golf tournament, the Christmas party or one of the many sports leagues we participate in, we really enjoy having fun as a team. No matter what day of the week it is, you can probably find some of us hanging out together in the office, on the field or getting competitive over NFL football.
Great Times On The Road
Between all of the tradeshows like NFDA and ICCFA, we spend plenty of time on the road. Constantly, someone on our team is out enjoying a new learning experience or representing our company at an industry event. For example, our marketing team travelled to Boston for a conference hosted by marketing giant HubSpot and even got to attend a Boston Red Sox game at historic Fenway Park. One of our favourite things to do is catch up with the best clients anyone could ask for, and since you can't always make it to us, we enjoy coming to you
We Even Had Another FrontRunner Wedding
This year saw a marriage between our Chief Marketing Officer, Ashley Montroy and Josh Shannon, Heartfelt Sympathies Operations Manager (the team that handles all of our funeral home clients flower orders). With many of the team in attendance to witness their beautiful ceremony and celebrate with them on their special day, Ashley and Josh danced away the night surrounded by love.
What's Next For FrontRunner Professional In 2018?
The last two years will be hard to top, without a doubt. However, we have even bigger plans for 2018. This year, we will be releasing several different products and services that can only be defined as game changing. Not only are we going to challenge the limits of what is possible for funeral businesses, but we are also going to redefine what it means to connect with and serve families. You can expect updates to the Pulse Business System, consistent enhancements to our website platform and the availability new ways to help you market. Additionally, we will be reinventing how families collaborate, pay for funerals and connect with funeral service providers by giving firms new business systems and collaboration tools. Sure, we will be helping funeral directors save time and money. But 2018 is going to be about so much more than that and we can't wait to share it with you!
You can even look out for a new FrontRunner Professional to develop new ways to improve your marketing, technology and help bring it all together so no opportunity is missed. If you want a more in-depth recap of this past year and want an exclusive sneak peek at what we have in store for 2018, Register for the Year In Review Webinar on January 10 @ 2pm. You don't want to miss this. Thanks to everyone in the FrontRunner family for an amazing year, let's make this one even better, together.
Ashley Montroy, Marketing Director at FrontRunner Professional, has committed herself to helping funeral professionals understand and excel in today's digital age. With a long-standing history in the funeral business and her father being a licensed funeral director for over 30 years; she grew up learning the family funeral business. Ashley holds a bachelor's degree from Carleton University and diploma from Algonquin College. Today, she continues to speak to over 15 state and provincial funeral association groups each year on funeral marketing in the digital age and protecting funeral firms online using experiences and examples from working with thousands of funeral homes in North America through FrontRunner Professional.